In-depth with Jonathan Rea: "Something happened, and it changed the year completely"
Wednesday, 30 October 2019 09:54 GMT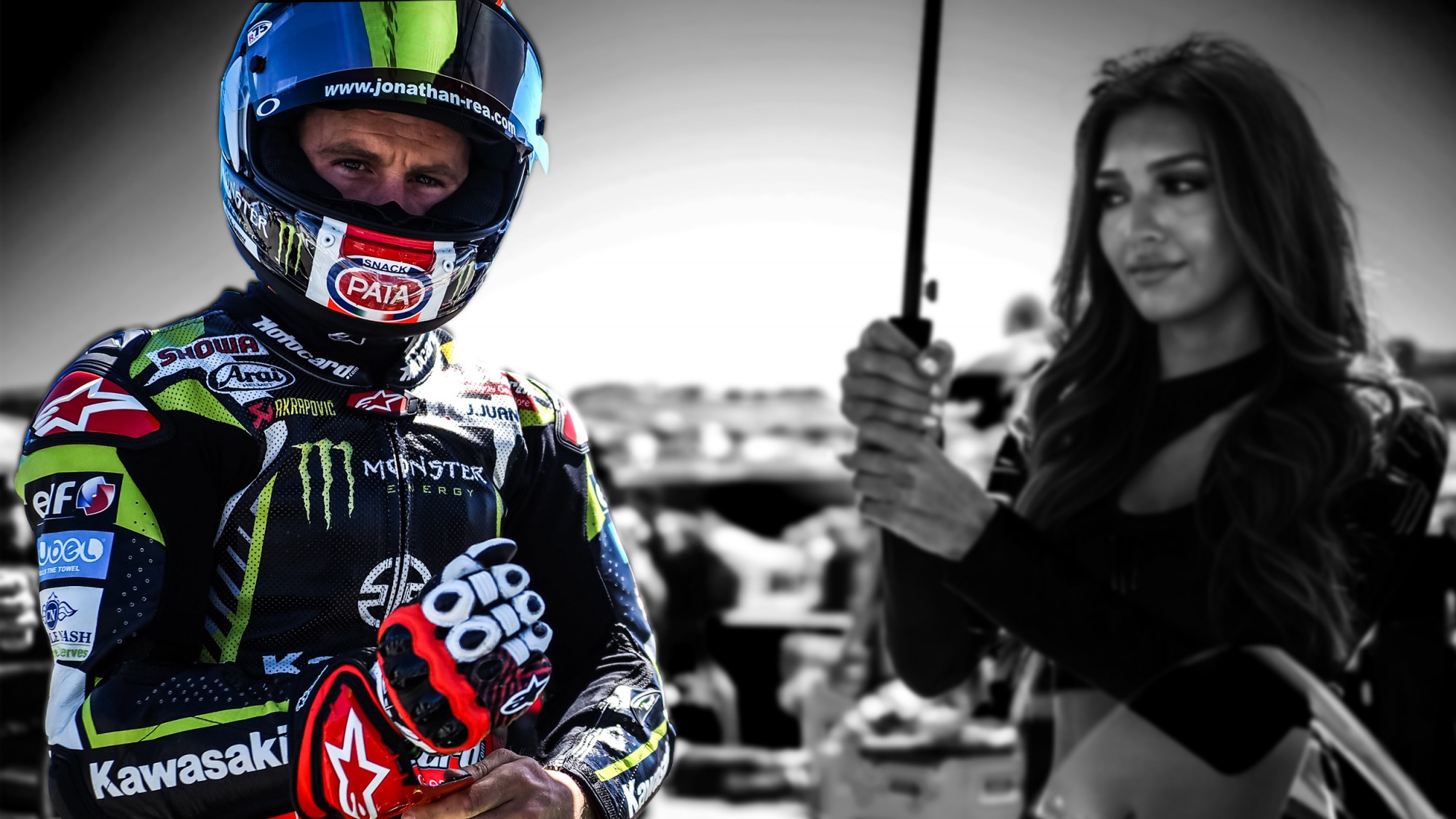 From being a World Champion to a proud husband and dad, Jonathan Rea reveals what he took him to become the most successful rider in WorldSBK!
Jonathan Rea (Kawasaki Racing Team WorldSBK) doesn't need an introduction. His records speak for himself. With five consecutive World Titles since 2015 and 88 wins, and after an incredible 2019 that saw him scoring points in every single race, he has become the most successful rider in WorldSBK. Born in Northern Ireland in 1987, Rea started racing on the tarmac only in 2003 following an early career in motocross, and since then he has become a Motorsports legend. Besides being a professional athlete and a star, Rea is 100% dedicated to his family and he still manages to be a "normal" guy away from the track! Meet the five-time WorldSBK World Champion as never before!
Most of the riders find their ways to the top quite fast, but I had to fight every weekend for survival. Geographically, it was difficult coming from Northern Ireland. When I started road racing, my father and I had to take a boat to England every weekend and then drive all around to find competitions. Dad perfectly managed me, he understood me even in the most challenging times, and I think he moulded me, and whatever he did had a massive effect on what I have achieved.
The biggest lesson in my life has come from years of difficulties. My upbringing in motocross also helped me achieve what I have achieved. I had to face almost ending-career accidents, had to deal with hard moments before becoming a champion.
Now I can look in the mirror and think "I am doing the best I can". Now that I am 32 years old, I have started to learn to like myself. When I was young, I used to get angry when I had a bad day. Becoming experienced, older and having a family makes you rationalise things a lot better and I think I have become wiser.
When I am at the track, the spotlight is on me, while at home is all about the kids and survival. When I am home, I try not to think about bikes at all. I am a real foodie, and I love preparing food. Sometimes Tatia and I work hard to be like Master Chef! I like normal things. I like sharing a bottle of wine with my wife and putting the kids at bed. Both are playing football, and so weekends I am at the football ground with them.
The balance in WorldSBK is perfect for me. You can get to retain a certain level of normality at home. The biggest difference between winning my first World Championship and now, is that more people are interested, and I am busier for marketing reasons. But I can still be a dad, a husband and a normal guy, whilst doing my training and all the media activities.
Having a family is the most difficult thing you can do in life, and it makes you realise that there is more in life than racing. I love this sport. Bikes is all I have known, but I know that this is a very selfish life. You are always travelling, and that is not normal when you have two kids. I feel it would be a shame to put my experience on a shelf in the future, but I also think that it depends on what the kids will do. If they'll continue in football, or whatever, and they want to travel, then I should help them. I feel like my family are putting their lives on pause for me to live my dream.
"Surround yourself with good people" is the first advice for those who are in our environment from the family point of view to the crew chief. The guys in the KRT team are like my brothers to me, and it's easy to enjoy every weekend even if you are struggling. If I had a bad performance then I look forward to going to dinner, sit with the guys and joke about normal stuff.
In WorldSBK, engineering is important, but the human still makes the difference. I won the World Titles because I have a good package, but there is more. You also have to manage the expectations and most importantly enjoy riding.
I was thinking about retirement in 2016. My goal in the past was to win at least a World Title. My grandfather always used to tell me: "One day you will become a World Champion" and I have always kept this with me. It was something for me to hang to. I could have happily retired at the end of 2015, but I am enjoying riding too much that I can't let go of this feeling. My goal now is to keep trying to win because I am having so much fun!
I still haven't realised that I won the championship again. It was so unexpected to win in Magny Cours that when it happened, I wasn't prepared for it. I think that when I'll go to the FIM Awards, and I will take the real trophy and my medal with all the other champions in the room, that's when it will become real.
This year I have learned never to give up and to believe in myself more. From the outside I looked like the ice-man, but it was hard. Especially when we realised how strong the new Ducati was in areas we couldn't be strong. Alvaro brought a very high level, and we had to do our maximum all the time. We scored in every race this year, and I am so proud of this.
I am not stupid enough to think that I am going to win forever. I know that some racer is going to come or maybe a new bike or package, perhaps an injury, there is going to be difficult moments, but I want to try and keep what I am doing now. Let's see!
There is a little part of me that wishes I had the chance to go to MotoGP™ with a competitive package. But I have never had this opportunity so I can't regret it. I made lots of mistakes but anything I can regret.
Every season I treat myself to an end of the season bonus. I have a collection of watches, and I bought the first one in Qatar when I came first to WorldSSP. It is a sort of present that I do to myself at the end of the year.
Something that nobody knows is that I have quite a strong faith, and I feel like someone is watching over me. When I am confused about something, I always ask for help, and I get some very good advice. This year I remember in one race exiting the pit box and asking for some help, and something happened that I can't tell, and it changed the year entirely. That is why in the slowing down lap I am always pointing to the sky.
Relive Jonathan Rea's record-breaking fifth WorldSBK World Title. Watch all races from 2019 with the WorldSBK VideoPass.