Tamburini: "The work from the team led to our first win of the season"
Thursday, 20 September 2018 14:34 GMT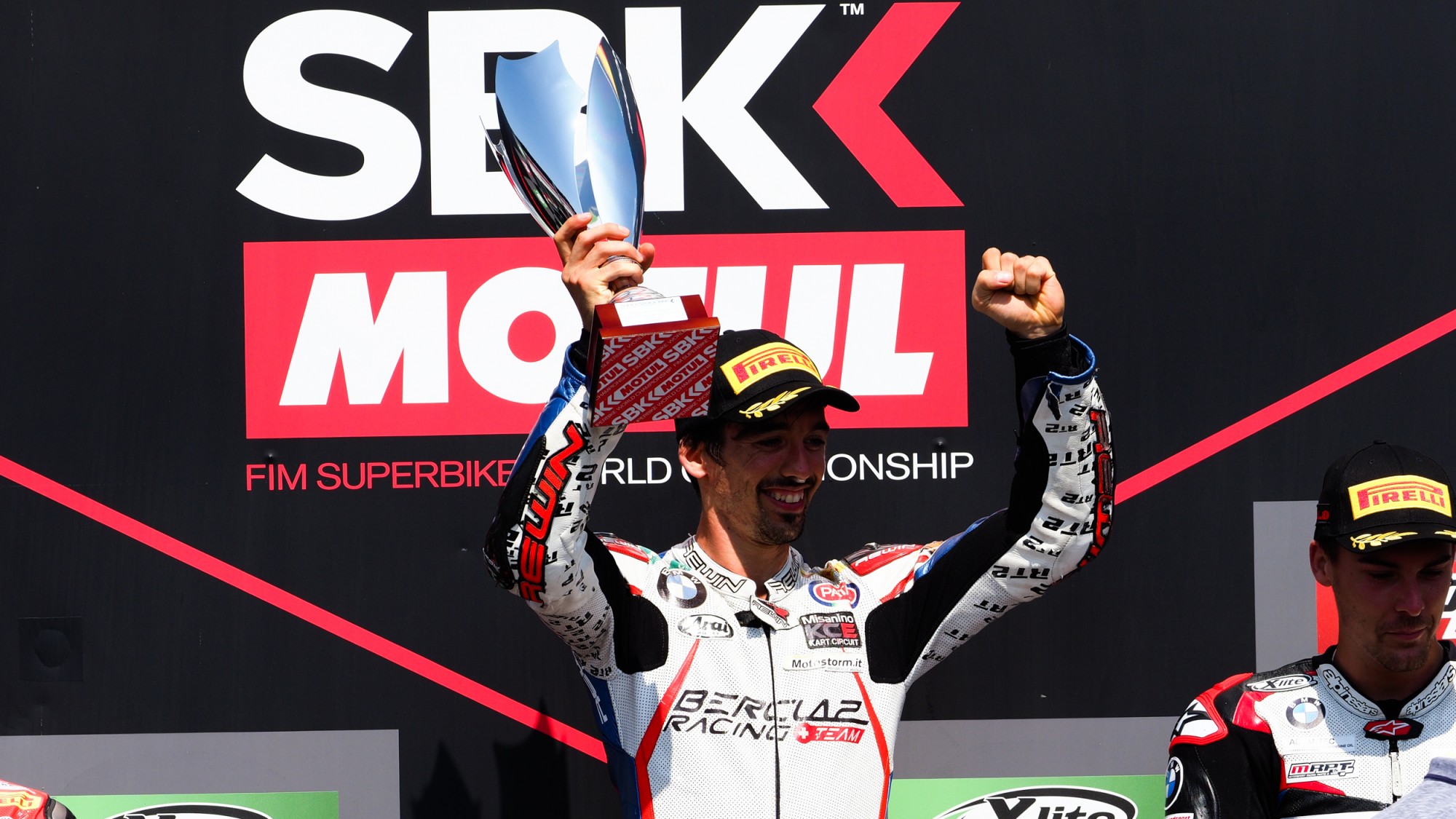 Italian delighted to stand on the top step in Portugal
In a race which could have seen the European Superstock 1000 Championship title decided, Roberto Tamburini (Berclaz Racing Team) put on a sensational performance to take the victory in the Nolan Portuguese Round and keeping the championship race alive.
As Markus Reiterberger (alpha Racing-Van Zon-BMW) stormed off into the lead, it was up to Tamburini and his fellow rivals to put a stop to his charge. But the German wasn't able to break off into the lead and faced a battle from Federico Sandi (MOTOCORSA Racing) and Tamburini.
Setting up to be a 14 lap thriller, lap eight saw Tamburini get himself up into the lead and push on for the victory. Stretching out a gap of over two seconds over the line, the Italian had a clear pace to take his debut victory and keep the title fight alive. Putting it down to his team's hard work, he was delighted.
"It was really a nice race today!" Beamed Tamburini. "I had a good start and then I managed to grab my head at the mid-way point of the race. I want to thank all the staff from the Berclaz Racing Team for the work throughout the weekend on the bike. Their work led us to our first win of the season."
With 19 points splitting the top three in the standings after the Nolan Portuguese Round, the title fight heads to the final round of the season in France. Follow all the thrilling action from 28th – 30th September all on the WorldSBK VideoPass.