Savadori, Tamburini and the point that can make the difference
Thursday, 24 September 2015 07:00 GMT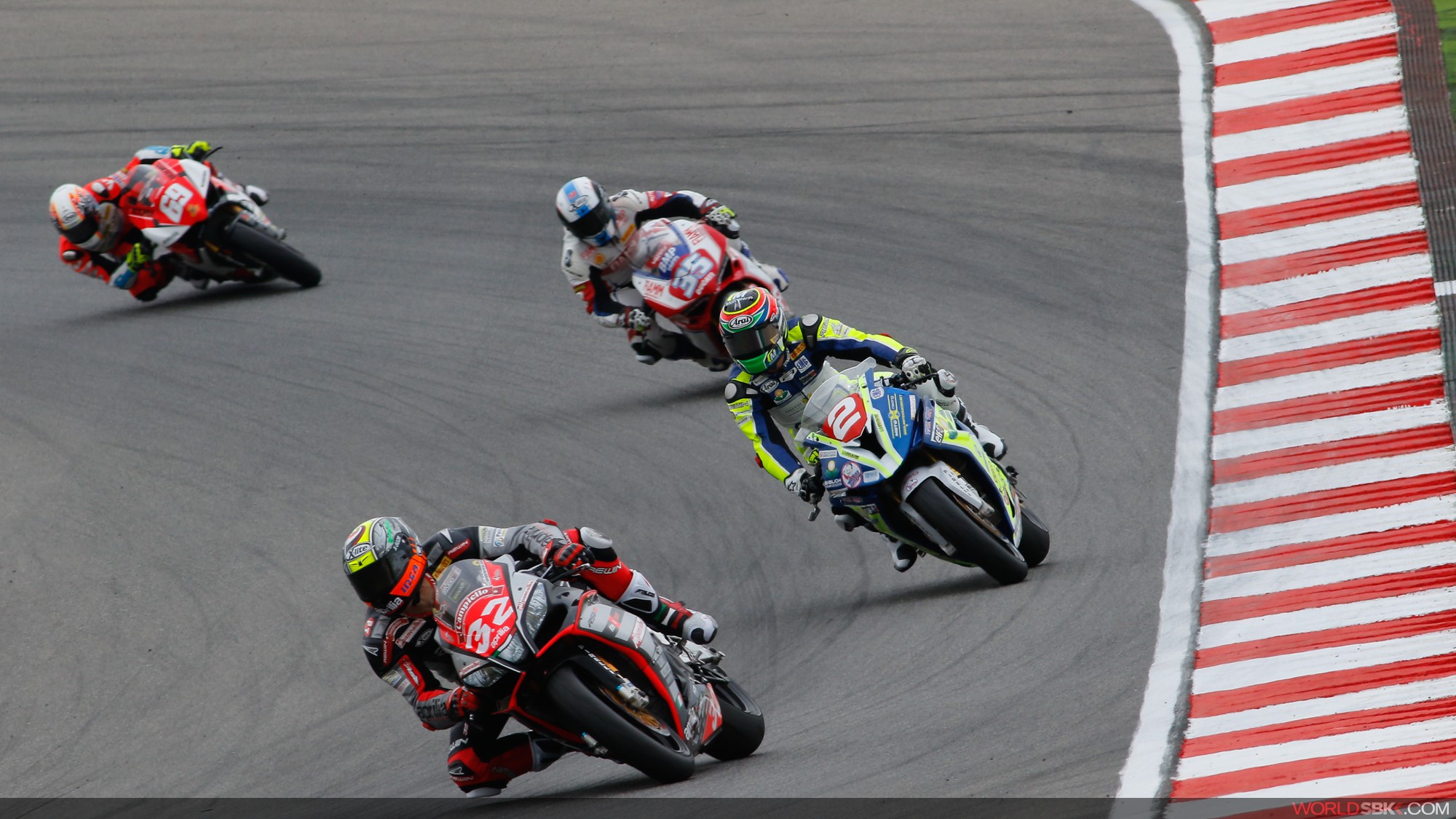 One would be forgiven for thinking a 25-point lead was enough to seal a title with one race to go. But in this case, it's not…
Although on paper it looks as though the Superstock 1000 title is already decided, it isn't yet due - to the very slightest of margins.
In a nutshell, the situation is as follows. Lorenzo Savadori (Nuova M2 Racing – Aprilia) leads Italian compatriot Roberto Tamburini (MotoxRacing – BMW) by 25 points. Therefore, if Savadori scores just a single point for 15th position at Magny-Cours next weekend, he will become Champion, having crashed out of the lead and thus handed the title to Leandro Mercado last year.
However, Tamburini is not out of it. Should he win the race in France next weekend with Savadori out of the points, the pair would be drawn level on race wins, second places and thirds at the end of the season. This would mean precedence goes to the latest race winner, handing Tamburini his maiden title in what would be an almost unbelievable situation.
"The weekend was very difficult for me," Savadori admitted after the Jerez race last weekend, when he finished third following some lurid on-track moments. "Before Jerez I broke my right thumb while on my bicycle, when I was hit by a car."
Tamburini, in the meantime, did all he could in Spain by winning from pole position.
"It was a tough race," he commented, "but I had good pace and was increasing my lead. Now I go to Magny-Cours, where I will try to win and see what happens. Sure, Lorenzo has a good advantage and it will be tough for us, but as we have the slightest mathematical possibility anything is possible."
Just what does the Superstock 1000 season finale behold? We find out on 4th October…