Savadori and Tamburini's title chances ahead of final race
Saturday, 3 October 2015 10:06 GMT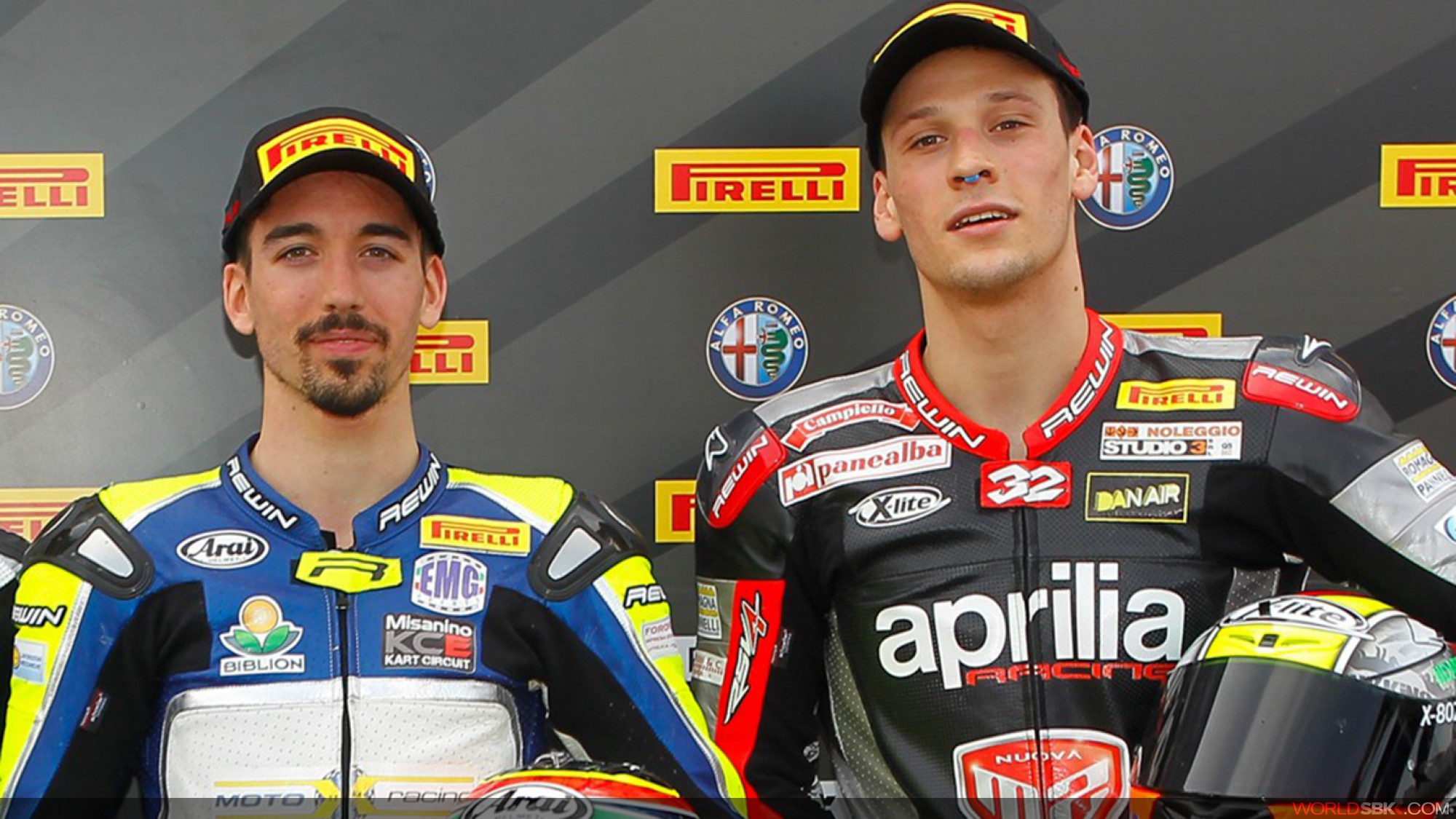 What the two riders have to do to grab the STK1000 ultimate prize.
The final chapter of the battle for the title in the FIM Superstock 1000 Cup is set to begin tomorrow at 2:15pm, when Lorenzo Savadori (Nuova M2 Racing Aprilia) and Roberto Tamburini (MotoxRacing BMW) will square off one last time this year for the ultimate prize.
Unlike ever before, the situation is crystal clear, with not too many options for the two riders.
Given the 25-point margin on his rival, Savadori will become the FIM Superstock 1000 Cup Winner if:
- He finishes in the top 15
- He scores no points and Roberto Tamburini does not win
If Tamburini wins and Savadori fails to score points, the two riders would end the season with the same number of points, race wins, second and third places. Under these circumstances, precedence heads to the latest race winner, which would make Tamburini the Cup winner.