Rea, Champion Interview, 1/3: "I don't look back at my six titles; I look forward"
Wednesday, 4 November 2020 14:16 GMT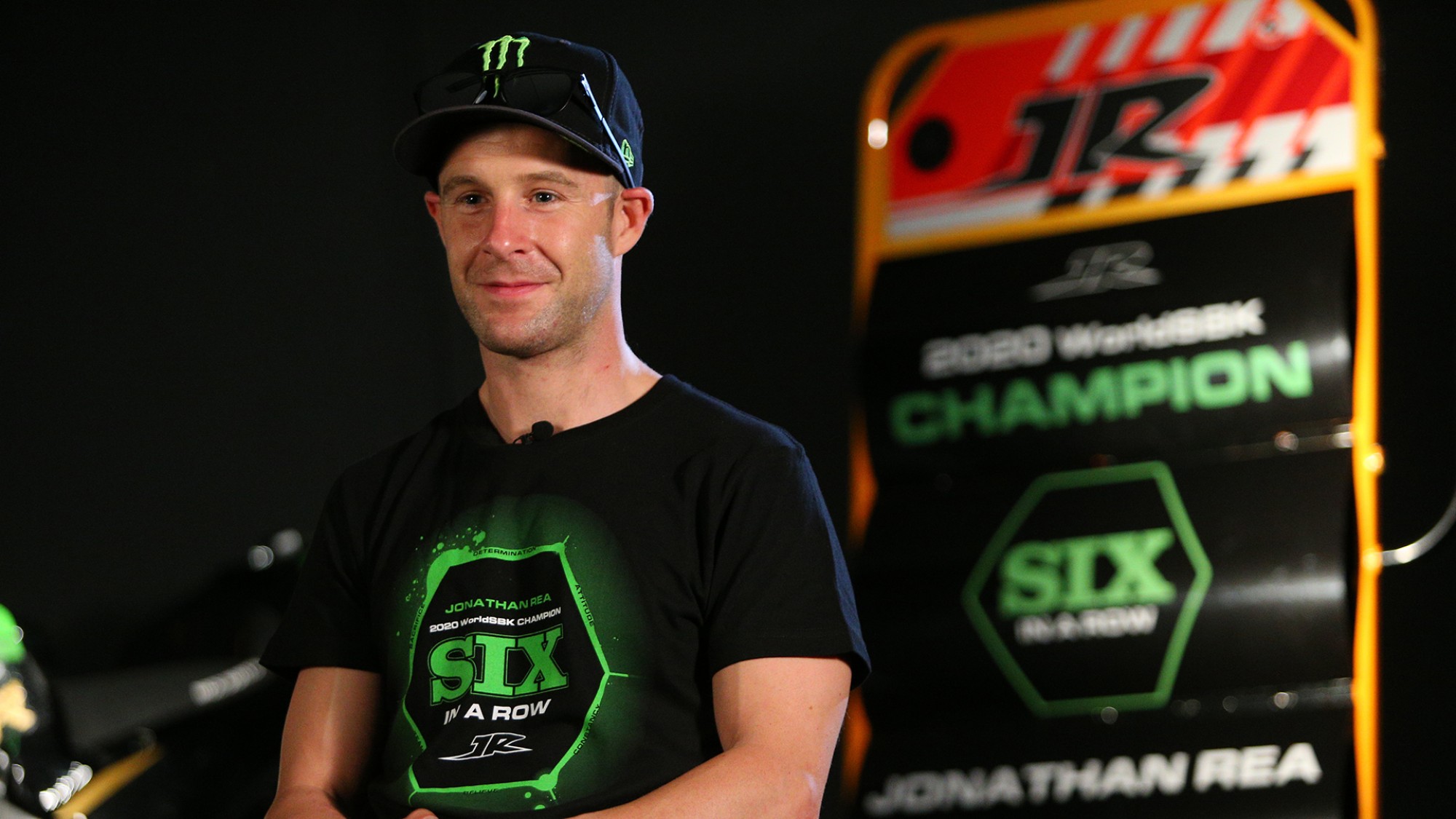 In the first of a three-part interview, 2020 Champion Jonathan Rea discusses his record-breaking sixth World Championship
Right after he clinched his sixth world title after a stunning fightback at the Circuito Estoril, Jonathan Rea (Kawasaki Racing Team WorldSBK) sat down with WorldSBK.com for an in-depth interview. In this first part, Rea discusses the 2020 season and clinching his history-making sixth World Championship.
Rea discusses what the title means to him after taking his sixth consecutive title, as he explained: "Of course it means the world. It means that I've achieved my target. I can be satisfied with our job this year, but I don't look back and think I've won six world championships. I look forward. I'm already looking forward to 2021. You're always thinking about the next challenge."
The 2020 season was disrupted due to the ongoing health emergency around the world, providing challenges across the board. Rea spoke about this, saying: "2020 was, from a mentality point of view, super tough. I crashed out in the first round of the season; I gave a lot of points away. The biggest thing leaving Australia was I was 19 points behind. Then the whole world went into lockdown. Everyday was the same with no target. I woke up everyday with not knowing when I was going to ride again. Mentally that was tough, because I didn't have a purpose, so I really threw myself into training…"
When racing resumed, the calendar featured seven rounds in a condensed period of time, with action starting at Jerez at the start of August and finishing I mid-October at Estoril. Talking about this, Rea explained: "When I saw the revised calendar during lockdown, I thought 'if I could pick seven more races to finish the year, there would be at least three or four more on there that I liked'. In the end, the job we did during that summer period was really useful. I took a lot of confidence from Aragon. I wasn't thinking about 'I'm going to win the Championship', but I thought if I could beat these guys here… It wasn't just Scott, all the Ducatis were fast and I beat them. It's when I felt I really took control of the Championship."
You can watch the full interview with the 2020 World Champion at the top of this page and part two HERE, with the final part coming your way in the near future!
Relive the best moments from Rea's historic 2020 season using the comprehensive WorldSBK VideoPass!