"Incredible… phenomenal… amazing!" – WorldSBK legends celebrate Rea's sixth title
Wednesday, 11 November 2020 09:36 GMT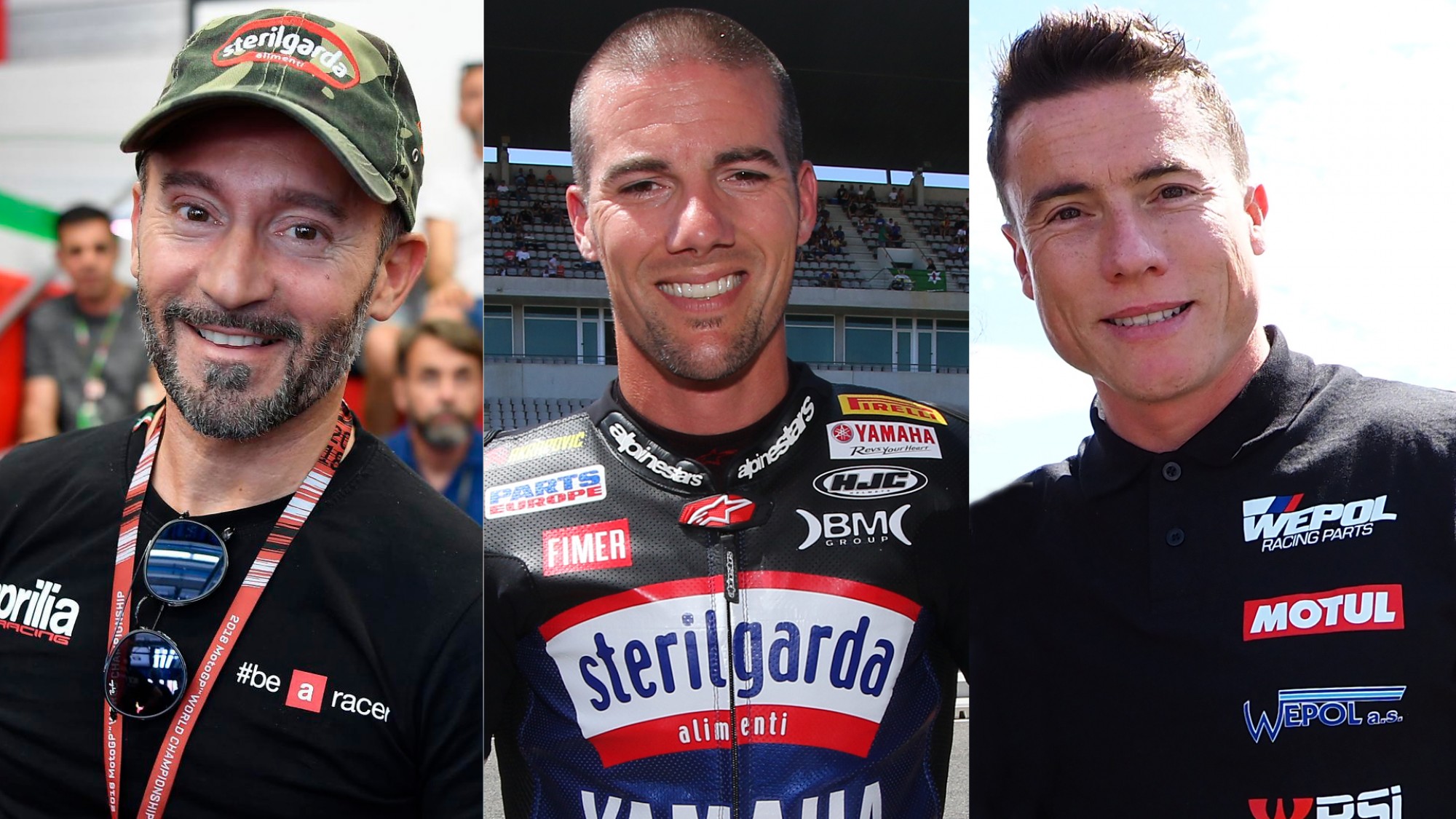 Personal stories, talent-spotting and predicting a future World Champion, some of the biggest names in WorldSBK history applaud Rea's exceptional sixth Championship triumph
The 2020 MOTUL FIM Superbike World Championship may have ended more than three weeks ago but still, the paddock's past stars praise Jonathan Rea's (Kawasaki Racing Team WorldSBK) sixth successive title. From the best of British such as Carl Fogarty and James Toseland to fellow six-time Motorcycle Racing World Champion Max Biaggi, former Honda teammate Carlos Checa and 2009 rival Ben Spies, this fantastic five have nothing but applause for Northern Ireland's finest.
"I am thrilled for him; it's an amazing achievement that he's accomplished," said four-time WorldSBK Champion Carl Fogarty, one of just three multiple Champions from Great Britain and before Rea, the most successful WorldSBK rider of all time. "To win one is always special but to win two, three, four, up to six titles, you run out of superlatives! He's got a great team and bike but ultimately, it is down to him and the motivation to want to keep doing it.
"I found it hard at times in the winter testing and the dedication and for him, he's got all of the travel and a young family and he's shown no signs of any of it getting to him; it is incredible really. I think Jonathan has seen me break up a winning team and learnt from it – I still don't really know why I did it! It is down to him and the consistency is unbelievable, he shows no weaknesses at all."
The only other multiple WorldSBK Champion from the UK, Sheffield's James Toseland, battled Rea in 2010 and couldn't emphasise enough what an incredible job he's done: "Compliments have to be paid to the whole team, as well as Jonny, to have enabled him to be that consistent. For him to be able to win six titles in consecutive fashion, you can't underestimate just how much work has to go on inside that garage and back in the factories.
"It's an incredible achievement when you factor in all of the variables that need to go well, not just to win a race but to win Championships. The team don't leave a stone unturned and it has been a pleasure to watch. You are looking at another 15 to 20 years until another rider comes along as good as Jonny and stays in WorldSBK."
Another rival Jonathan Rea fought against was Max Biaggi and the double WorldSBK Champion and four-time 250cc World Champion commented on Rea's success: "He's done a tremendous job to achieve six WorldSBK titles; nobody has ever done it and I think he needs to be very satisfied with himself and the choices that he's made. Jonny is not so old but a few years ago, he decided to stay in WorldSBK forever and this is a very important decision."
Biaggi also remembered his parting words to Rea come the close of the 2012 season, as Biaggi got ready for retirement: "The latest title will be a combination of joy and job well done; I am happy for him and I remember that in 2012 – my last Championship before I retired – we swapped helmets. When I gave him mine, I wrote 'to the future World Champion, all the best, Max' and now he has won six titles, it's a crazy story!"
Rea came into WorldSBK as a rookie and duelled with fellow WorldSBK newbie Ben Spies. The American star rekindled a memory from the Nurburgring that season, when Rea took his second victory of the year: "I knew Jonny had the talent to become World Champion. Racing with Jonny back in 2009, his second race win at the Nurburgring, he beat me heads up. I threw everything I had at him in the last five laps, trying to close the gap but he managed everything. That was the one time that year that I was p****d off, because I got out-rode.
"Watching what he has done since, it has been phenomenal. He did everything right; built a good circle around him, ticked the boxes and he's just a class Champion. To be a Champion at that level in comparison to riders who finish second or third for many seasons, the guy winning is probably putting in a lot more work and sacrifices."
Back at the end of 2008 and for the whole of 2009, Rea's first teammate in the class was eventual Champion in 2011, Carlos Checa. The Spaniard spoke of his past teammates prospects from the start: "It's quite impressive! He was a great talent when he was very young and you could see his talent and his ambition but when we were at Honda together, he couldn't prove those things like he can now.
"Then, he made a change to Kawasaki, who for many years have been focusing on one bike with the same people and this is something that no other team did; they managed to maintain the same structure very well and now they've reached a very high level. The difference is him, with the confidence, consistency and talent all together, when he is able to give 100%, he's better than the others and there's no other secret.
He's hit them for six, but can Rea make it seventh heaven in 2021? Find out all the answers and enjoy the build-up to the new season with the WorldSBK VideoPass!