Rea and Haslam – From Honda to Kawasaki
Wednesday, 5 December 2018 09:30 GMT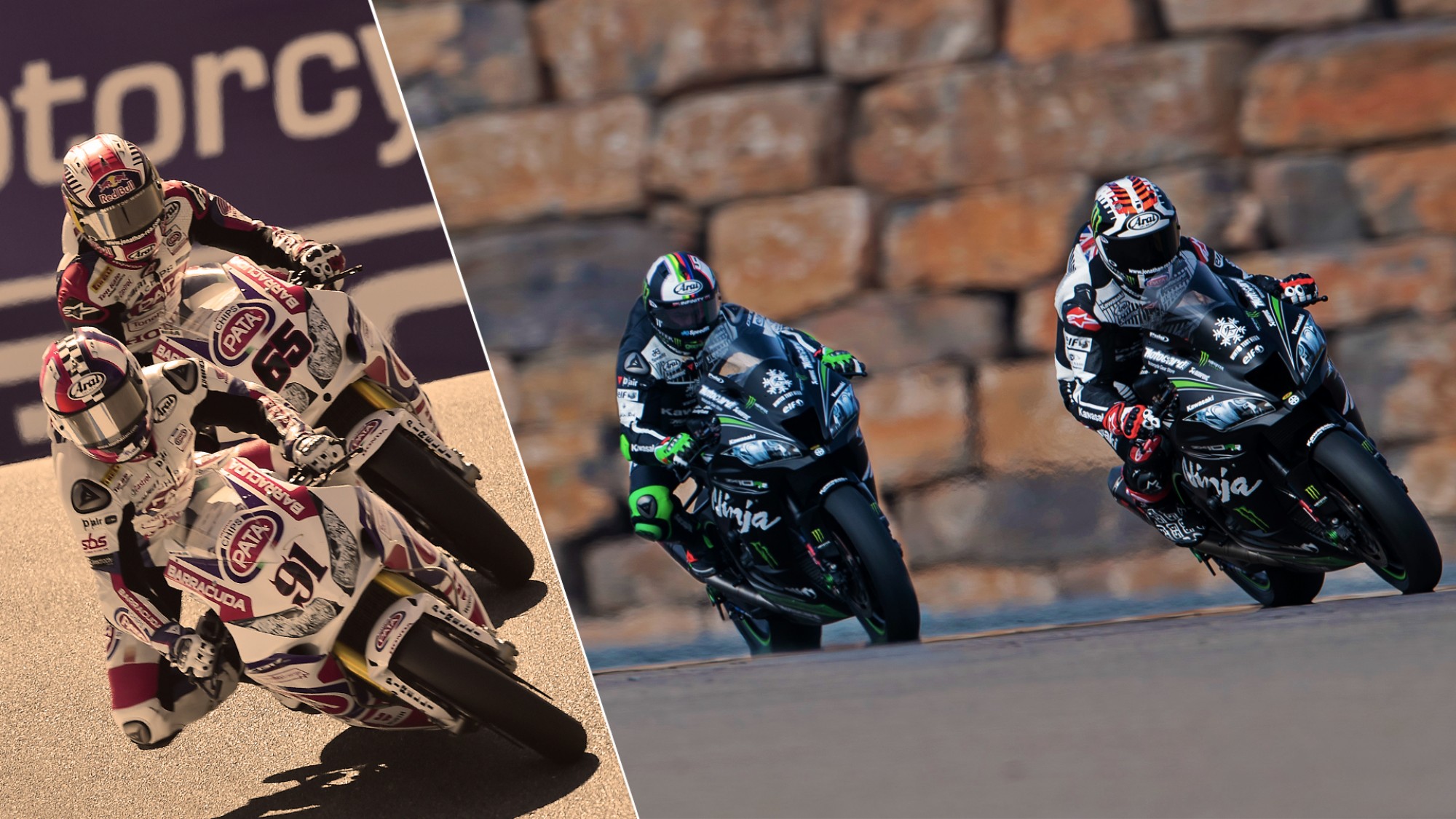 They were team-mates back in 2013 and 2014 and we will see them join forces once again
When the news was announced that Leon Haslam will join Kawasaki Racing Team WorldSBK for 2019, making him team-mates with Jonathan Rea once again, it didn't take long for people to throwback to their time together with Honda back in 2013 and 2014. Both riders have come a long way since then, but what's changed?
For Jonathan Rea, a lot has changed since 2014. Not only was this his last season with Honda and the Ten Kate squad, the Northern Irishman was about to embark on a new challenge which would make him the most successful rider in WorldSBK history. His first season as a team-mate to Haslam in 2013 saw Rea secure four podiums and one victory. But 2014 was the now 31 year old's most successful season in WorldSBK up until that point, taking one pole position, nine podiums and four wins with the CBR1000RR. Finishing in third position overall in the championship standings, it was a sign of things to come in the WorldSBK paddock. 2015 saw him start his career with the Kawasaki Racing Team WorldSBK, where he has since secured four back to back world titles.
Leon Haslam also went on to succeed after the 2014 season but endured a tough two seasons with Honda and Ten Kate, as 2013 was plagued with injury. Fracturing his lower left leg around TT Circuit Assen, Haslam spent the season recovering from the nasty breaks in his tibia and fibia. This challenge meant he finished in 13th overall, after missing out on three rounds. But 2014 welcomed more success for the British rider, as he finished in seventh overall and took a podium finish around Magny-Cours. Haslam spent another full season in WorldSBK before switching to the national championship in the UK, where he has had some dramatic seasons and battles. Crowned BSB champion in 2018, Haslam heads to WorldSBK with another string to his bow and has even more experience behind him.
But how will the duo fare when they are team-mates once again next season? Don't miss out any of the action all with the WorldSBK VideoPass.