Sofuoglu sixth after great recovery
Thursday, 26 February 2015 12:42 GMT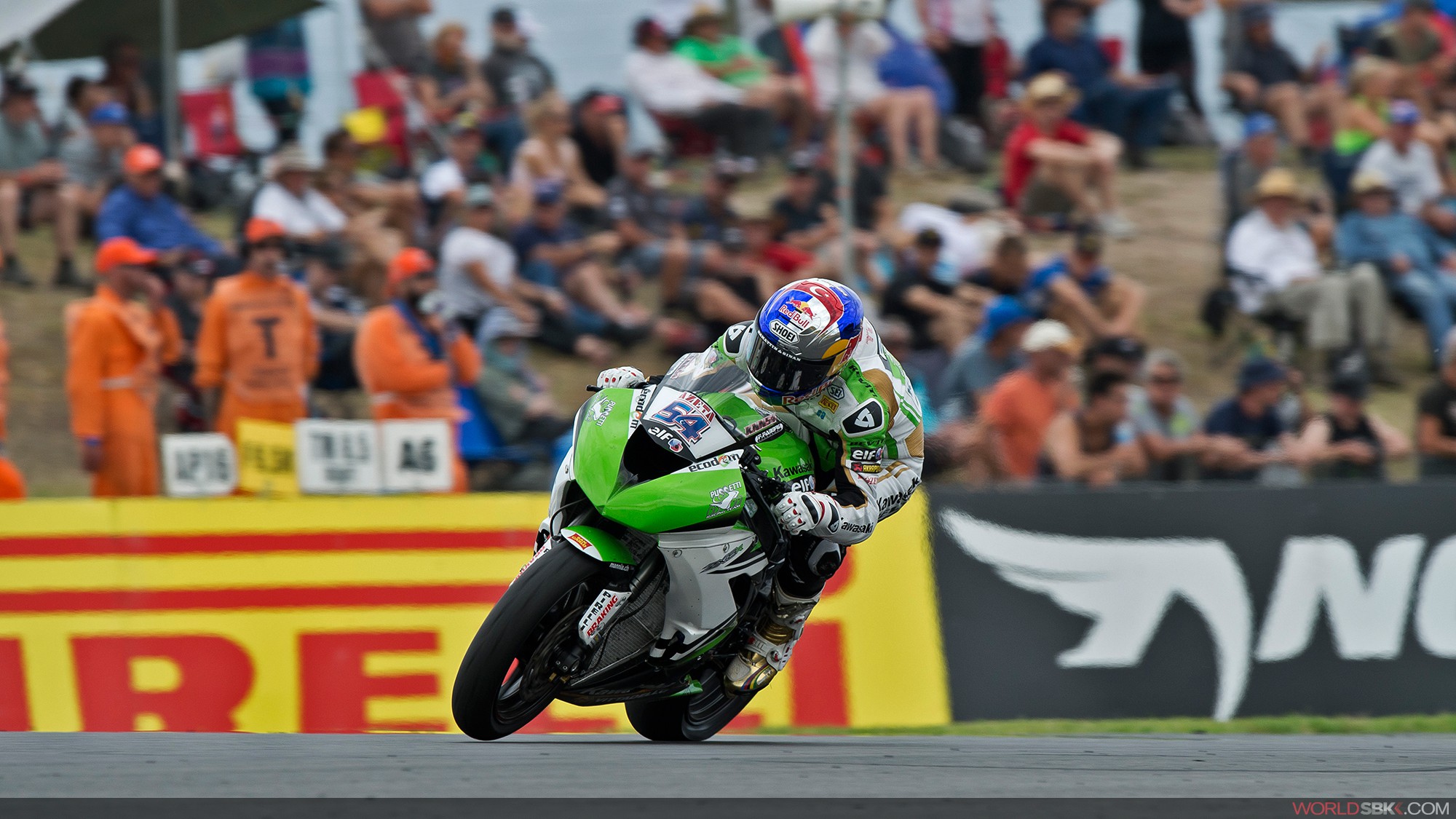 First World Championship points for Marco Faccani in his World Supersport debut.
Kenan Sofuoglu (Kawasaki Puccetti Racing) was on course for a podium until he was run off track into turn one on lap six, dropping to 19th place before fighting his way back to a top six finish finish. His young team-mate Marco Faccani made a good start to his season but still felt he could have improved on his eventual 12th place.
The 4.445km Phillip Island circuit in Australia is always a tough test for tyre duration and that meant that Sofuoglu made a measured start to his race, but he found himself in the mix with some less experienced riders. He was eventually run wide, right across the runoff and gravel at turn one and had to re-join way down the field.
Using all his experience and pace the Turkish star battled back to take sixth at the flag and gain ten championship points. Faccani was concerned about race distance but a good raceday set-up did not compromise his final performance. He felt he had made a couple of small errors on his first visit to this tricky circuit but also scored good point for 12th place.
Kenan Sofuoglu: "It was very difficult because our pace was good and I think only Cluzel could ride at the same pace as me. I chose not to push too much to save my tyre for the first four or five laps. There were other riders, who are not fast riders, who feel this is a big chance to stay with the front guys. They tried many crazy attacks and I tried to manage it with them but one rider pushed me out of the track. I had to manage some points after this and I was able to make sixth place. OK, this is better than zero points, but I cannot say I am happy with a result like this."
Marco Faccani: "Not so bad on Sunday and my rear tyre was OK. I am happy about that because yesterday we did not know if we could finish the race well. I lost two positions at the end of the race. I tried to get into the slipstream of one rider on the finish straight, to get one place back again, but I finished so close behind him. Early in the race I made a mistake on the second lap or I could have finished two or three positions higher up than I did."