Bayliss on Bautista's MotoGP™ wildcard: "It could turn out to be such a great weekend for him!"
Tuesday, 7 November 2023 10:26 GMT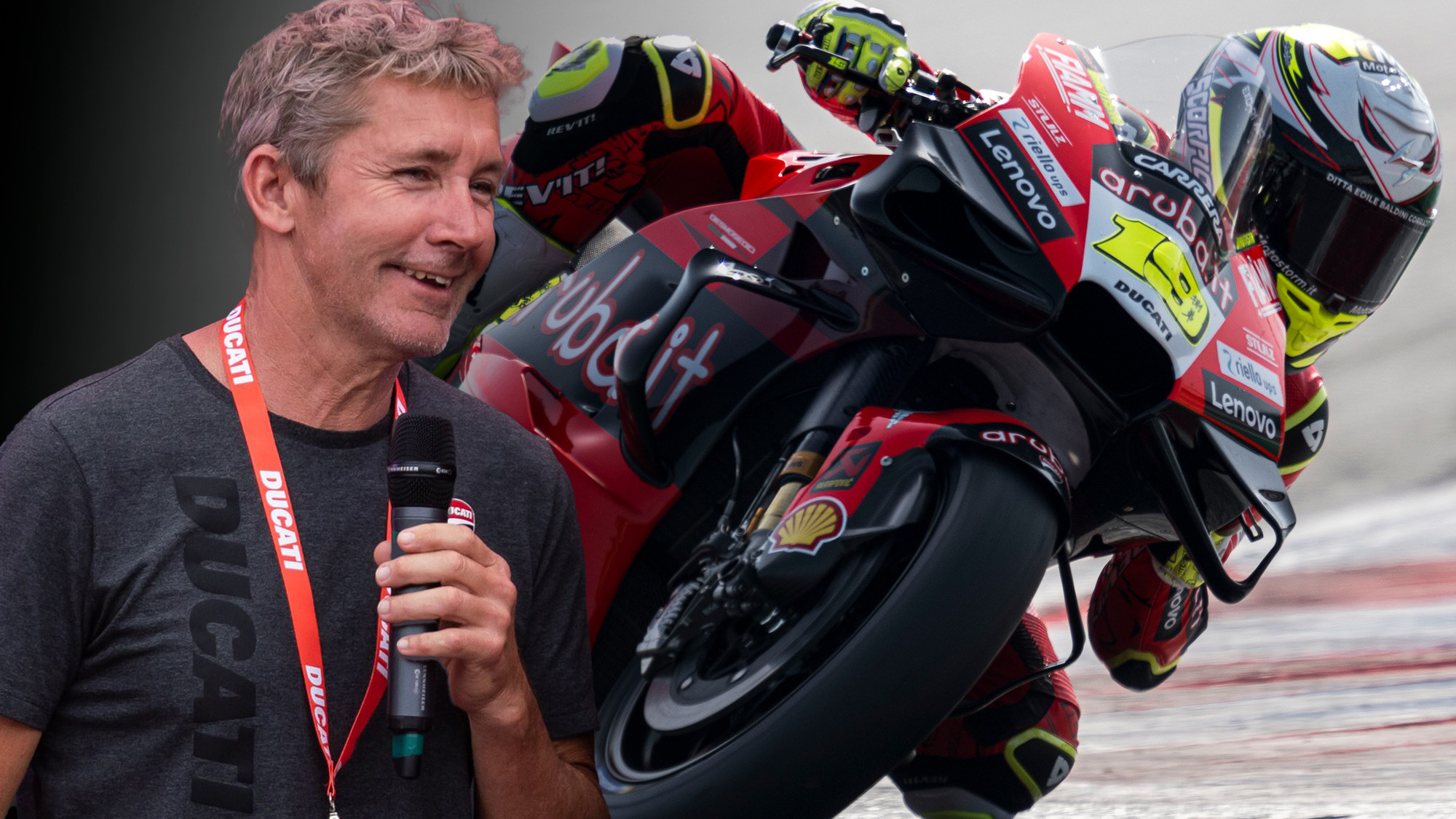 The three-time Champion made a post-season appearance in MotoGP™ in 2006 and gave his thoughts on Alvaro Bautista following a similar path in 2023…
The MOTUL FIM Superbike World Championship's 2023 campaign might be done and dusted but one rider is keeping busy. Double Champion Alvaro Bautista (Aruba.it Racing – Ducati) is heading to Malaysia for a return to MotoGP™ action for the first time since 2018, taking part as a wildcard at this year's Malaysian Grand Prix. With the race taking place this weekend, Troy Bayliss, speaking at the Australian Grand Prix, gave his thoughts on the Spaniard's wildcard and what we could expect from the #1.
Bautista's story is similar to Bayliss' in that they both went back to MotoGP™ after winning the title, although under different circumstances. The Australian was asked back to replace the injured Sete Gibernau at the 2006 Valencian Grand Prix, with the three-time WorldSBK Champion pulling off a miraculous victory in Spain, finishing a second clear of teammate Loris Capirossi at the end of the 30-lap race.
Discussing his own MotoGP™ return and alluding to what Bautista might be able to do, Bayliss said: "I'm really happy with Bautista and this situation that's going to happen for him. I came in when Sete was injured and, of course, our Championship was just finished as well. After Sete was injured, they asked if I would come and ride the bike for the last race in Valencia and to be part of the last race of the 990s at the time, to finish the project that Loris and I started together in 2003. It made a lot of sense. We went along for that race and the story goes that I took Paolo Ciabatti and Ernest Maranello, some of the guys from the WorldSBK team, and the weekend turned into a bit of a fairytale. Something I'll never forget; it was very special. You never know. Bautista's really been on form on the Ducati WorldSBK bike. I think it's great that he's going to Sepang. He's ridden there in the past; he's got some experience there. He did have a test on the MotoGP™ bike at Misano and was quite good. It could turn out to be such a great weekend for him as well. Time will tell."
For Bautista, the choice to return to MotoGP™ is as a wildcard rather than a replacement rider but he will head to Sepang full of confidence after securing his second title in Race 1 at Jerez and winning an epic battle in Race 2 against Yamaha's Toprak Razgatlioglu with an incredible 38 passes between the pair over the final 10 laps of 2023. With the title wrapped up, Team Principal Stefano Cecconi said that Bautista is "not just going there to have fun" as he looks for a strong result on his first appearance in MotoGP™ since the 2018 Valencian Grand Prix.
Expanding on how he thinks the #1 will be feeling, Bayliss said: "He'll have no pressure. We know he's fast on the bike already and we know anything can happen. He'll go and enjoy himself, I'm sure. There's going to be plenty for him to learn, but he did test the bike at Misano, so he's got an idea of the bike. Now he's got to face all these guys face-to-face and he's going to feel like he wants to prove something to himself and maybe to the WorldSBK paddock, who knows? That's how I felt when it happened to me. I wish him the best and I hope he has a great time doing it. That's all it's about."
Follow coverage of Bautista's wildcard appearance from Malaysia using the WorldSBK VideoPass!