The switch of success: the riders switching to WorldSBK from MotoGP™
Thursday, 15 September 2022 08:05 GMT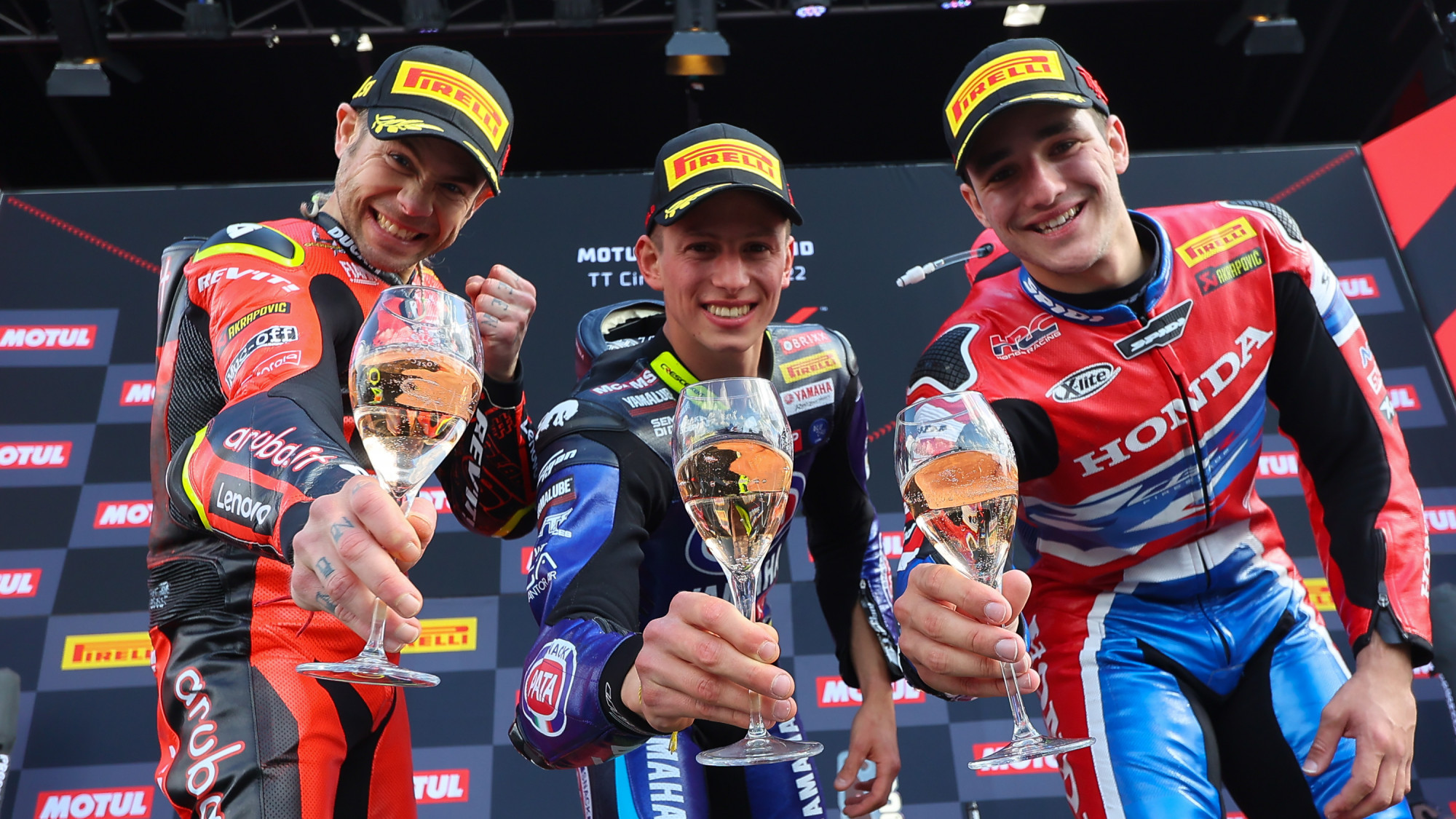 With Remy Gardner joining the WorldSBK grid in 2023, we look back at some of the most successful switches from the MotoGP™ paddock
Following the announcement that Remy Gardner will switch to the MOTUL FIM Superbike World Championship for 2023, he becomes the latest name to switch paddocks from the MotoGP™ World Championship. In recent years, more and more riders are making the move across from MotoGP™ and into WorldSBK, with plenty of success coming their way soon after. We look back in recent times to see who made the switch and how successful they've been since.
MODERN HISTORY: some of the most successful
Starting with the most recent, it has to be Spanish duo Iker Lecuona (Team HRC) and teammate Xavi Vierge. Lecuona was a top six finisher in 2021 for the Tech KTM outfit but, like Gardner, was stuck for options in the MotoGP™ paddock, whilst Vierge came from Moto2™, where he had been a podium finisher. In WorldSBK, Lecuona was on the podium in just his second round of action, whilst he's also been a regular finisher inside the top ten and has scored point on all but two occasions. In the battle for fourth overall, just 27 points behind Michael Ruben Rinaldi (Aruba.it Racing – Ducati), Lecuona aims for a big push at the end of the season, as he returns to tracks he knows. For Vierge, he had an injury-hit start to the season but has shown his top four potential at Estoril and Misano, before another injury was picked up at Misano in Race 2. He too will hope that venues he has experience on will give good results.
Before the two Hondas, Andrea Locatelli (Pata Yamaha with Brixx WorldSBK) was a big name to cross over from the MotoGP™ paddock, first dominating the 2020 WorldSSP Championship before earning a space in the Pata Yamaha team. Like Lecuona, Locatelli was a podium man in his first season aboard WorldSBK machinery and in his second, although podiums have been slightly harder to come by, he's been consistent once again. The year before Locatelli, ex-MotoGP™ star Scott Redding made his WorldSBK debut, having gone back to BSB first, taking the title there and then, in his first year, remaining in the title fight until the very end. With 12 wins and podiums across two manufacturers, Redding's success in WorldSBK after life in MotoGP™ is one of the most successful.
Prior to Redding though, one of the biggest names in recent years; Alvaro Bautista's move from MotoGP™ at the end of 2018, when he was still capable of top five performances on an Independent Ducati, was major news. He came in and started winning straight away, although nobody could've predicted to such an extreme: huge gaps back to the rest of the field and with 11 straight wins from his first 11 races, Bautista was surely destined to become Champion – but Jonathan Rea fought back with tenacity rarely seen before in World Championship motorcycle racing, make it five in a row.
TURNING THE CLOCK BACK: the trail-blazers before the current riders
Just before Bautista's arrival, some riders had switched paddocks in the years before but few made the transition work. The late great Nicky Hayden moved to WorldSBK and was a winner and a podium finisher before is untimely passing, whilst Jordi Torres had also come from Moto2™ to be a WorldSBK race winner in 2015.
However, these are all from recent times – that's not to say that it's a new thing or a trend. MotoGP™ riders have been leaving the paddock to come to WorldSBK for many years, and in a few cases, vice versa too. However, Carlos Checa, Max Biaggi and Marco Melandri (all apart from the latter being a WorldSBK Champion but all winning more than 20 races) were in the twilight of their career and to keep racing and rekindle winning ways, came to WorldSBK and fought for the title.
Going back further, other riders did the same, such as Alex Barros, Regis Laconi and, back in the 1990s, John Kocinski and whilst all were race winners, only Kocinski took a title. Let's not forget that just before the big three of Melandri, Biaggi and Checa, riders such as Eugene Laverty, Sylvain Guintoli and Chaz Davies had all been full-time riders in the MotoGP™ paddock but came to WorldSBK – Laverty and Davies as runners-up whilst Guintoli took the title in 2014.
WorldSSP AS A STEPPINGSTONE: plenty of talent jumped in
The trend doesn't just stop in WorldSBK either; World Supersport is full of riders from Moto2™ in recent years. Dominique Aegerter (Ten Kate Racing Yamaha) took the title in 2021 and is battling for it again in 2022, this time against WorldSSP rookies Lorenzo Baldassarri (Evan Bros. WorldSSP Yamaha Team) and Nicolo Bulega (Aruba.it Racing WorldSSP Team), both coming from Moto2™. Can Oncu (Kawasaki Puccetti Racing) is the youngest ever Grand Prix race winner in Moto3™ and is in WorldSSP, whilst Stefano Manzi (Dynavolt Triumph), Yari Montella (Kawasaki Puccetti Racing) and, going back far enough, Jules Cluzel (GMT94 Yamaha) all came from Moto2™ as well – Cluzel being a good example of success in the class.
In past years in WorldSSP, Steven Odendaal has been a multiple race winner, whilst in 2018, the title went the way of Sandro Cortese and both riders moved from the MotoGP™ paddock. Philipp Oettl (Team Goeleven) made the switch to WorldSSP for two years and took multiple podiums before getting WorldSBK graduation for 2022, whilst Raffaele De Rosa switched to the WorldSBK paddock a year ago and has been a race winner in WorldSSP and a STK1000 Champion too. Randy Krummenacher, the 2019 WorldSSP Champion, switched in 2016 from the Moto2™ class, whilst Isaac Vinales, Roberto Rolfo and Lorenzo Zanetti are just some of the names to have relative success in WorldSSP, moving from the MotoGP™ paddock.
Enjoy our top ten WorldSBK and MotoGP™ race winners here, whilst also getting ready for 2022's final stint with the WorldSBK VideoPass!