REDDING OPENS UP: "I'm still hungry to win. That's why I go out… We need podiums by the end of 2022"
Friday, 15 July 2022 09:46 GMT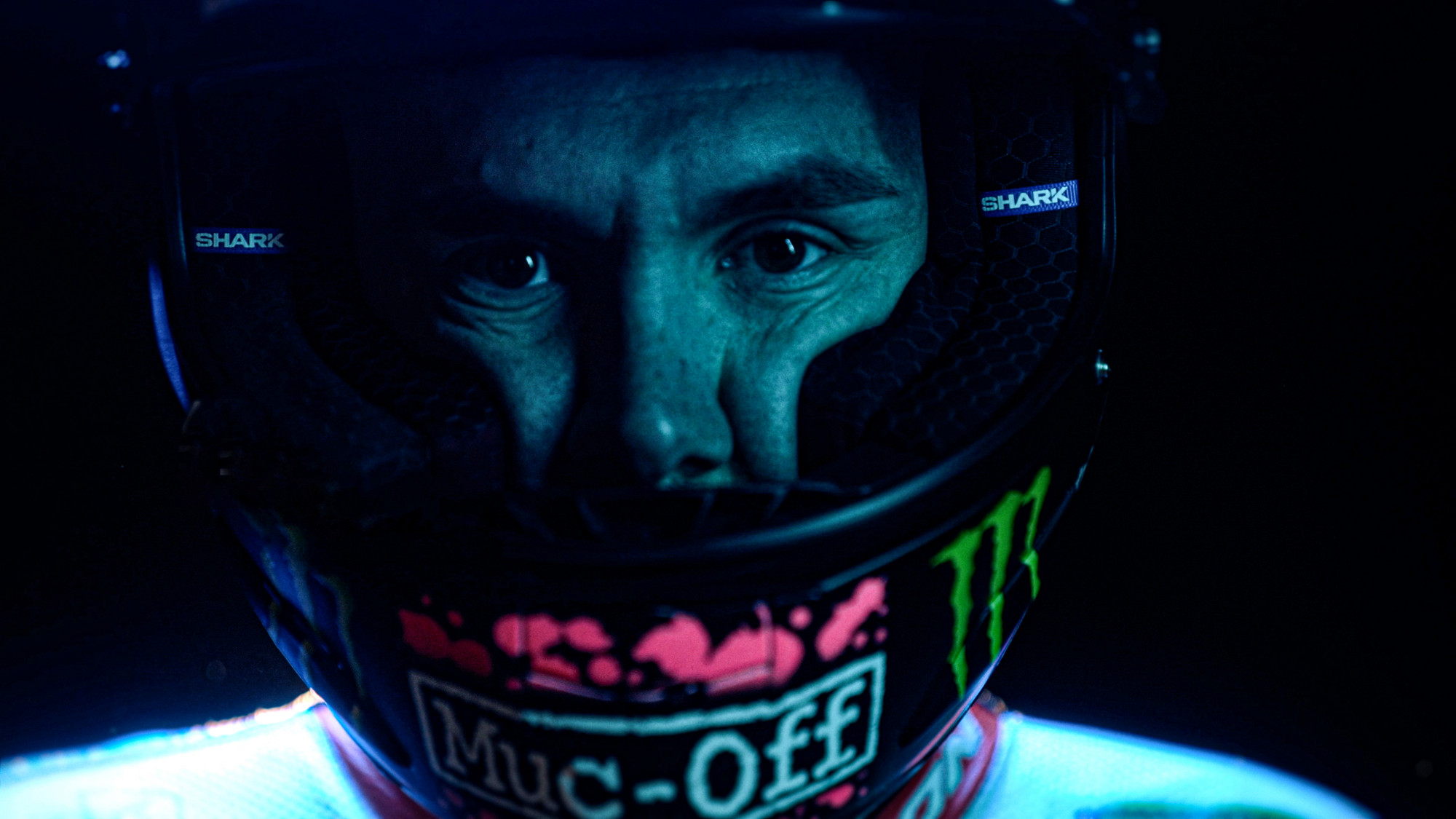 After moving to BMW for the 2022 season, Scott Redding opens up on the long-term goals of the project, a rollercoaster season so far and what he feels the strengths and weaknesses of the M1000RR are
The MOTUL FIM Superbike World Championship returns to action at Donington Park for the Prosecco DOC UK Round with home riders looking for a strong result at the legendary Donington circuit. One of these is Scott Redding (BMW Motorrad WorldSBK Team) who opened up about where he would like the BMW project to be by the end of the season, his long-term aspirations with the German manufacturer and the strengths and weaknesses of the BMW M1000RR.
CURVEBALLS AND EXPECTING MORE: "joining the BMW project, I expected better results earlier on…"
Redding made his BMW debut at the season-opening Aragon Round where he came away with just a solitary point to his name and a best result of 15th place. However, at Assen, Redding took his first top-ten and then top-five finish with BMW and has been a regular top-ten contender since then. Discussing the start to the season, and the results that have come so far, Redding admitted he expected more earlier in the season and discussed having to deal with the "curveball" at Aragon.
Redding said: "Joining the BMW project, I expected better results earlier on. Aragon was a curveball, that was not really where we should be. But then from Assen, and moving forward, it's kind of where I expected us to be. I said before the season, top six is where we need to be. We are close to that. That's where we need to be but now we need to start to move forward. For me, it's about progression. I know when I moved to this project, I didn't come to a bike that's a winning package, but it has the potential and it's going to take time so I need to stay patient, do my work correctly, work together with the team and keep seeing that progress. Even if it's small steps, as long as we're going forward it's good."
THE GOALS: aiming for World Championship glory
After two years of finishing in the top three in the Championship, second in 2020 and third in 2021, Redding as outlined both his short and long-term goals with BMW as he aims to become a World Champion. For this season, though, Redding is aiming to become a regular top-six finisher and challenge for the podium spots as he, the team and BMW look to develop the project to be able to fight for wins and Championships.
Discussing his goals, Redding said: "My goal for the rest of 2022, as I said before the season, top six is where we need to be and then I want to start to get to the top four, then to the podium. I think we need to achieve podiums by the end of this season. This is where I expect myself and the package to be. I think we can be there; we just need to make a step this year. You have the three riders that tend to be a step faster than everyone else. When you get to the fourth position, there is a gap. We need to improve the bike in some areas and then we come to the point that we can start to come closer. The goal I want to achieve with this whole package is to be World Champion. That's why we came here to do this. But this is a long process. First you need to get podiums, and you need to win and be consistent."
DEVELOPING THE BIKE: not having experience to rely on…
BMW's start to the season was complicated by an injury sustained to Redding's teammate, Michael van der Mark, in offseason training. The Dutchman missed the Aragon Round, returned for his home Dutch Round at Assen before sustaining a different injury in the same leg in FP1 at Estoril. In the BMW Motorrad WorldSBK Team, van der Mark is the most experienced rider of the two on the M1000RR having joined the team in 2021; leaving the factory squad without a key reference. It meant Redding has had to take on the role of developing the bike with limited experience on it compared to his teammate.
Explaining how van der Mark's absence impacted development, Redding said: "Unfortunately with van der Mark this year, he suffered two big injuries this left him out for many weeks. For the development of the project it's one of those things, I can still develop the project. It took me a little bit more time to understand. The team have believed in what I have to say and what I have to offer so it hasn't really slowed it down but maybe it's made us challenge our thoughts, 'is what Scott is saying right or does he need more time?' if we had van der Mark you know, he's had one year on the bike and he is more sure. But it's the situation we have, we need to work with what we've got and hopefully he comes back soon."
A DIFFERENT CHALLENGE: the podium looking "a long way away"
Redding spent two years fighting for the podium on a regular basis, racking up 37 rostrum visits in 61 races for Ducati before the switch to BMW where he will hope to add to his podium tally. Redding discussed the challenge of switching from a race-winning package to one still in development but aiming to move forward. He also opened up on the challenges this presented to Redding after a difficult Aragon Round and how he overcame them.
Redding explained: "Coming from being a race winner and Championship contender to now, the podium looks a long way away. It was hard for me at the beginning because I come racing to win. That's why I come here, it's the reason I go on the bike. at the moment I don't have that opportunity. It's quite difficult for me, but I need to always think for the long run and the progress and keep that in my mind. Stay calm. Because it will come, it just needs the time and sometimes I was a little bit impatient in the beginning, and that was what was so hard in Aragon. Last year I was winning races and now I'm here. I went home and said 'okay, you came to the project for the long run. You want to be there in the future. You need to make these steps' and managed to calm myself down. I can accept it for the moment. I'm still hungry to win. That's why I go out, but I need to think about the end of the season or next year when that will come to me. At the moment I need to stay patient.
Don't miss a single moment of action from the UK Round and the rest of the 2022 season using the WorldSBK VideoPass!