PART 2: Muir confirms electronics and chassis improvements to come for BMW
Thursday, 12 May 2022 11:06 GMT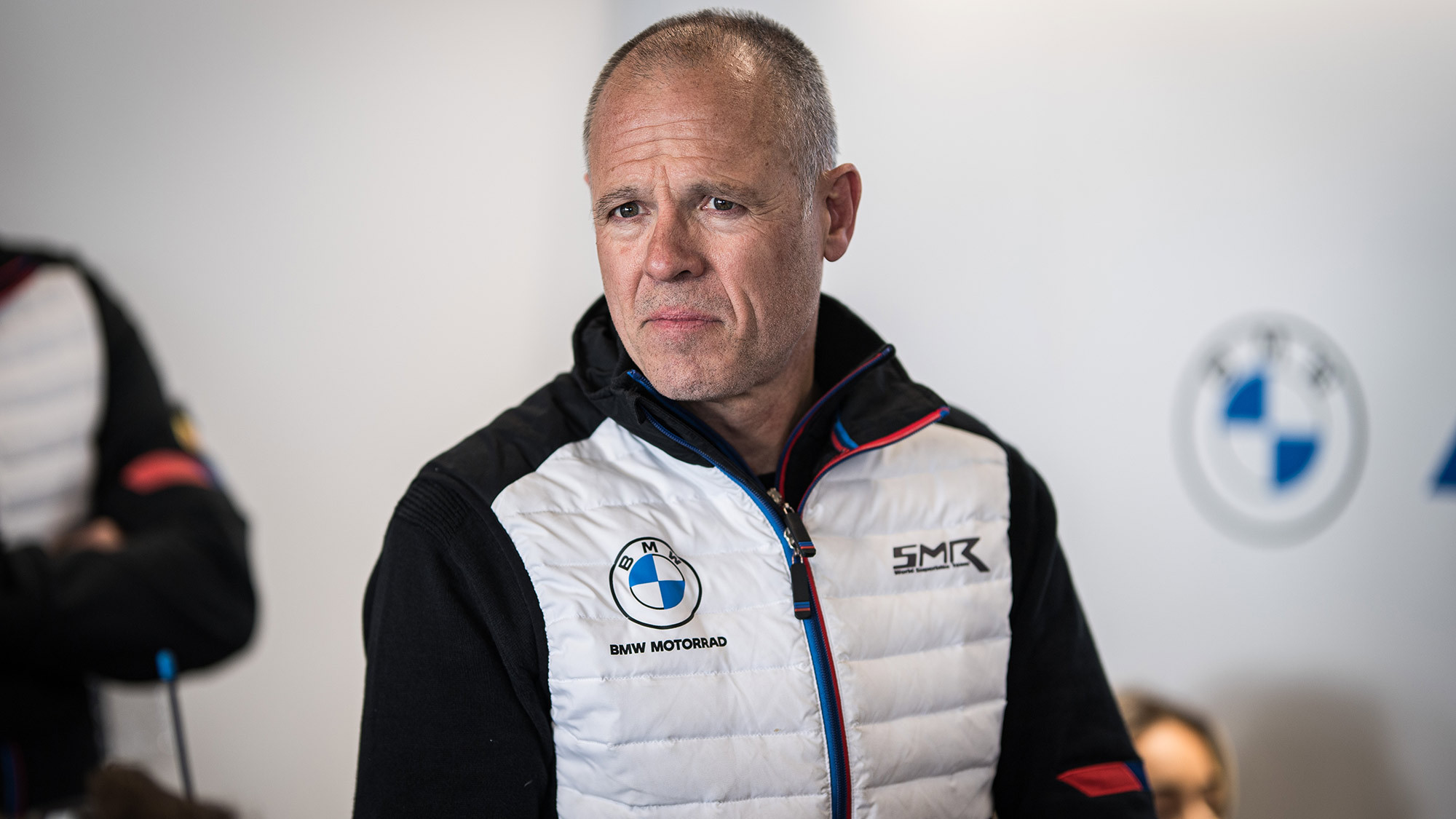 Following on from rider performance and Championship goals in Part 1, Muir talks technical in Part 2
The 2022 MOTUL FIM Superbike World Championship has been competitive right from the start and now looking to step on the rostrum for the first time, the BMW Motorrad WorldSBK Team aim for an improvement on their first two rounds. Race winners in the wet last year at Portimao, Shaun Muir sat down with us to talk about a variety of things. In Part 1, he talked about rider performance and the team's targets, whereas here, he gets more technical, highlighting the key areas of where the M1000RR needs to be improved.
KEY AREAS OF IMPROVEMENTS: "Electronics working in-tune with the engine… a much more dynamic chassis position"
Outlining the two key areas of improvement, Muir stated where the focal points will be: "We've got to focus in three areas, and it's quite easy to say this as it's three fundamental parts of the bike. In our minds, there isn't one stand-out part that we're lacking in at the moment. We need to marry all this together and get the electronics working in-tune with the engine, to give the chassis an easier time. We've clearly made a positive step with forward with the engine characteristics, so it's not all about out-and-out power; it's about torque, using the full RPM; a case of managing that power with the electronics. These areas, I'll combine together as one focal area where we're pushing hard.
"The second area is to find a much more dynamic chassis position, where we need to be lower and longer in order to have a better tyre duration. This will allow the guys to get the best from the package. Those are the two areas: engine and electronics synchronisation and a very well-balanced chassis, and that's our next target that we're pushing on. I think it's way too early to assess about our upgrades for this year; Michael's missed races already and Scott's just not got where he needs to be. If we have the discussion in six rounds time, I can give a much more calculated answer.
UPGRADES TO COME: "It's in the pipeline, we just don't know when"
The bike will evolve through 2022, confirmed Muir, particularly with the chassis: "We're always working on evolving the bike. What is clear is that we don't want to progress anything any further until we've exhausted the material that we have got because it might be taking us in the wrong direction, something that our chassis leads have analysed and concluded that they still believe there's more to come from this chassis and that we haven't exhausted the current chassis setting. It'd be quite prudent to develop more parts without exhausting what we have. There are things in the pipeline, but it's too early to say when."
A STEP ON 2021: "The chassis has improved…"
Whilst chasing a more dynamic chassis position, Muir was likewise quick to state it is nonetheless a step on 2021's: "The chassis has improved; we went to the Jerez test in December after Mandalika with three different chassis, that was always our plan, even if it was very late. In that test that we had, one of the big test items was concluding our chassis directions and we did that; we don't want to be carrying nine different chassis on the trailer and be revisiting chassis in a race situation because that's just not contusive. We need to be working on race pace.
"Our chassis we have now is a step and it is the common chassis between all four riders, and for that reason, we are happy. When we talk about chassis progression and development, we have adjustable link, pivots and off-sets, so there must be 30 different permutations of chassis set up. We don't have that time from FP1 to Race 1 to get that ultimate setting. The work that our chassis lead has done from the data of all four riders and Illia Mikhalchik, we feel we have some direction in the new setup within the current chassis swingarm link assembly."
SCQ TYRE INTRODUCTION: "We're all for it… it's a step forward for the Championship"
With the SCQ tyre introduction, Muir was happy so far, although would've liked to see more duration from the start: "The riders' feedback is the same as it was with last year's Q tyre; on some circuits and on some applications, we can get a benefit from it. As we know, our previous riders have always got good benefits from the Q tyre. The SCQ has brought something new to the table and I'm all for that; as a team, we're all for it. I think in general, we as a group would like a little bit more duration from that, because some of the guys are only seeing one lap, two at best. I'd like to see it become a three-lap guarantee tyre to have that little bit of push, but we're generally happy. I think it's a step forward for the Championship."
BRIGHT FUTURE: "More material coming… gap to the front should be drastically reduced by Donington Park"
Whilst there's a testing plan at Portimao, Muir stated that there'll be plenty more testing to come through the season: "We have more material coming in the pipeline, our development guys don't just sit back, they are reacting to our needs. For sure we will be testing again; as soon as we feel we can make an evolution with the package with the material we have coming, we will test. That is clear as a project, we won't vent or bring new material, we made a group decision that it's just not viable. We will test again between Misano and Donington Park, where and when, I don't know but within the rules we have, we will take advantage of that concession we have at the moment. So, we will take that, and I believe that the gap to the front should be drastically reduced by Donington Park.
Watch the 2022 World Superbike season in style with the WorldSBK VideoPass!