Marron believes "no need to hit the panic button", discusses potentially seeing Razgatlioglu in MotoGP™
Tuesday, 7 June 2022 04:49 GMT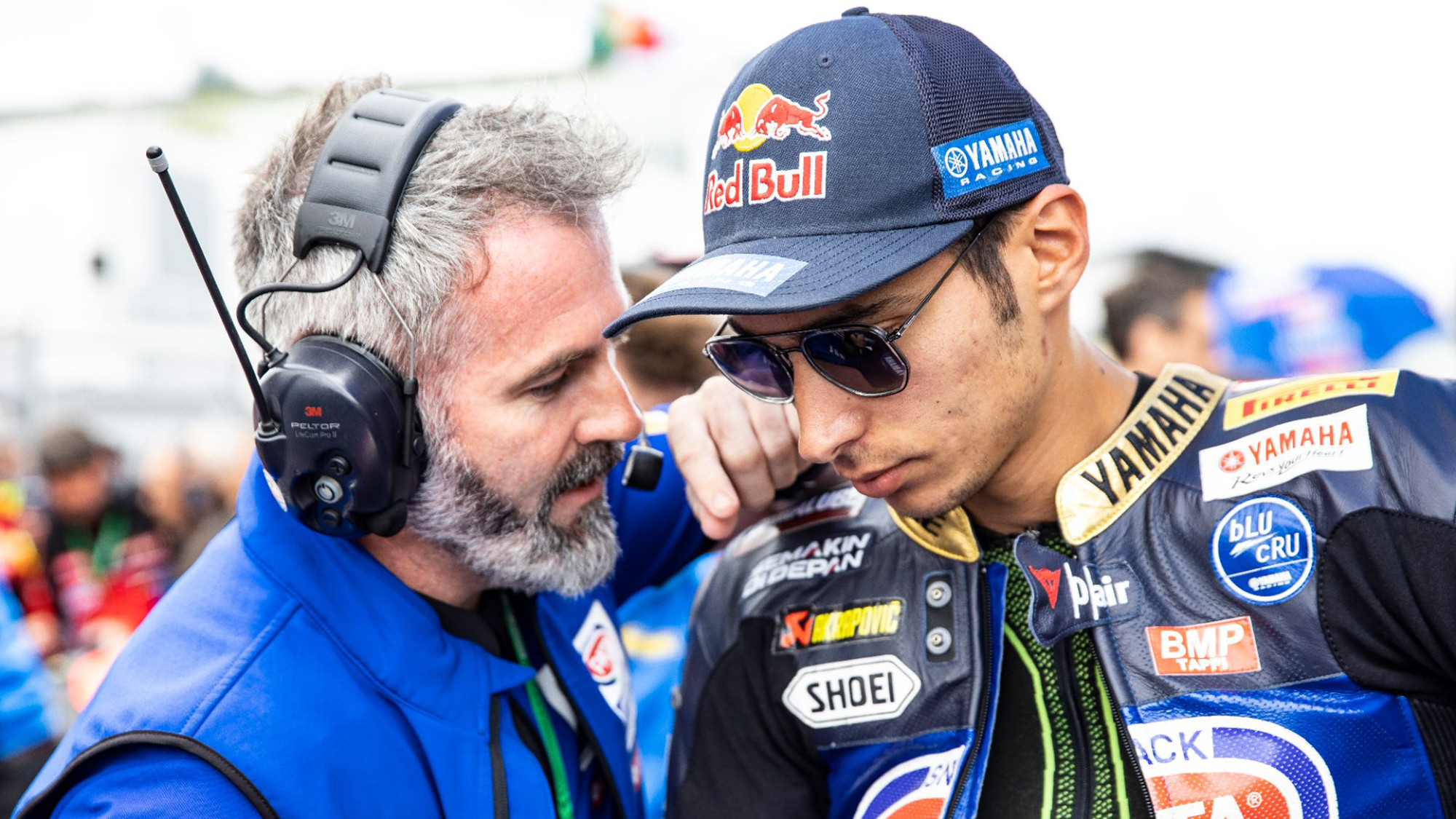 In part two of an interview with Crew Chief Phil Marron, he discusses the approach as reigning Champions and Razgatlioglu on a MotoGP™ bike
The 2022 MOTUL FIM Superbike World Championship has been an incredible battle so far but Toprak Razgatlioglu (Pata Yamaha with Brixx WorldSBK) is yet to win this season as he looks to retain his title. Ahead of the Pirelli Emilia-Romagna Round, Crew Chief Phil Marron discussed, in part one of a two-part interview, the 2022 season so far as well as where Yamaha have been looking to improve. Now, in part two, he talks about his approach and experience and a potential move to MotoGP™ for Razgatlioglu.
After three rounds and nine races without a win, Razgatlioglu sits third in the Championship standings as he looks to make it back-to-back titles, sitting 52 points back from Championship leader Alvaro Bautista (Aruba.it Racing – Ducati). Marron has worked with Razgatlioglu for several seasons now but also has worked in WorldSBK for many years including with Eugene Laverty in two seasons where he finished second in the Championship.
When asked whether his experience helps in more difficult moments, Marron said: "Everybody in the team, we're an experienced group. The guys have all been there for a long time. We all know we don't need to panic, that's the worst thing we could do. Just keep doing what we're doing, and it'll fall into place. In my opinion, there's no need to hit the panic button just yet! We just keep our heads down and keep making sensible decisions, logical decisions and that's the best we can do."
After claiming the World Championship last year as Razgatlioglu's Crew Chief, Marron explained how there had been no change of approach in 2022 despite coming in as the rider and team with the #1 plate on their bike. Marron also explained the approach of the team last year and this year. He said. "Absolutely not, nope. Not one bit to be honest. This is my fourth season working together with Toprak so it's just a case of doing what we've been doing. Of course, you want to win. That's always the target. That doesn't change if you're the Champion or you're the runner-up. That's just the same mentality, you want to get out there and do your best. For me, it hasn't changed."
Ahead of the Estoril Round, five-time WorldSSP Champion Kenan Sofuoglu, who is also Razgatlioglu's mentor, believed a "different Toprak" would come out fighting in Portugal in search of his first win of 2022. Razgatlioglu missed out by less than two tenths in both Race 1 and the Tissot Superpole Race but Marron outlined how he had not seen a difference to Razgatlioglu prior to the Estoril Round.
Marron explained: "I didn't notice any difference, to be honest, it was the same guy I've always been working with. What I did notice in Estoril was he had the tools to go racing whereas the first two events, he didn't actually have, we were behind and a little bit on the back foot. Just not having the package that would allow him to attack the way he wanted. He was riding very well in Estoril, a little bit more focused on getting the best out of the bike out of the practice sessions. That's probably the only small change that I did notice. We saw that last year, focusing on the long game and keeping the eye on the prize and not being so fussed about outright lap time, he was working towards a race sim. We had that all last year. We started this year with it but there was always, I wouldn't say a distraction, but keeping an eye on what the others were doing more than focusing solely on what we were doing."
A potential MotoGP™ switch has been discussed for Razgatlioglu for a while now and, while his chances of a 2023 switch with Yamaha is now unlikely, the Turkish star will get his first taste of the Yamaha MotoGP™ machine at an upcoming test. Marron, who has worked with Razgatlioglu since 2019, discussed the potential change for Razgatlioglu as well as how the 2021 Champion would get on in MotoGP™.
Marron said: "From the first time I mentioned the subject of MotoGP™ with him, which was in the very early days at Puccetti, the first sort of month of working together and seeing what he was capable of on a bike, I mentioned the opportunity and whether he would not consider going to the other paddock. He gave the same answer then as he would give if you asked him last week. He likes the WorldSBK paddock. If it's his choice, he stays in WorldSBK, he loves the paddock. I do believe him when he says it, he experienced the paddock with the Rookies Cup, and he experienced the WorldSBK paddock and he enjoys the friendlier, more relaxed buzz. That's no disrespect to MotoGP™, I've worked in that paddock and enjoyed it a lot. He's always maintained that WorldSBK is his paddock. If the stars aligned and he got the chance, I'm sure he would take it. He's very quick to adapt so I think he could ride anything. He would pick it up very quickly. He's got an incredible feeling for the front tyre so I'm fairly sure he would figure out how to get the most out of that package if he got the chance."
Follow all the action from the Emilia-Romagna Round in style using the WorldSBK VideoPass!