10 peculiar facts that you probably DIDN'T know about WorldSBK Champion Bautista
Monday, 14 November 2022 06:49 GMT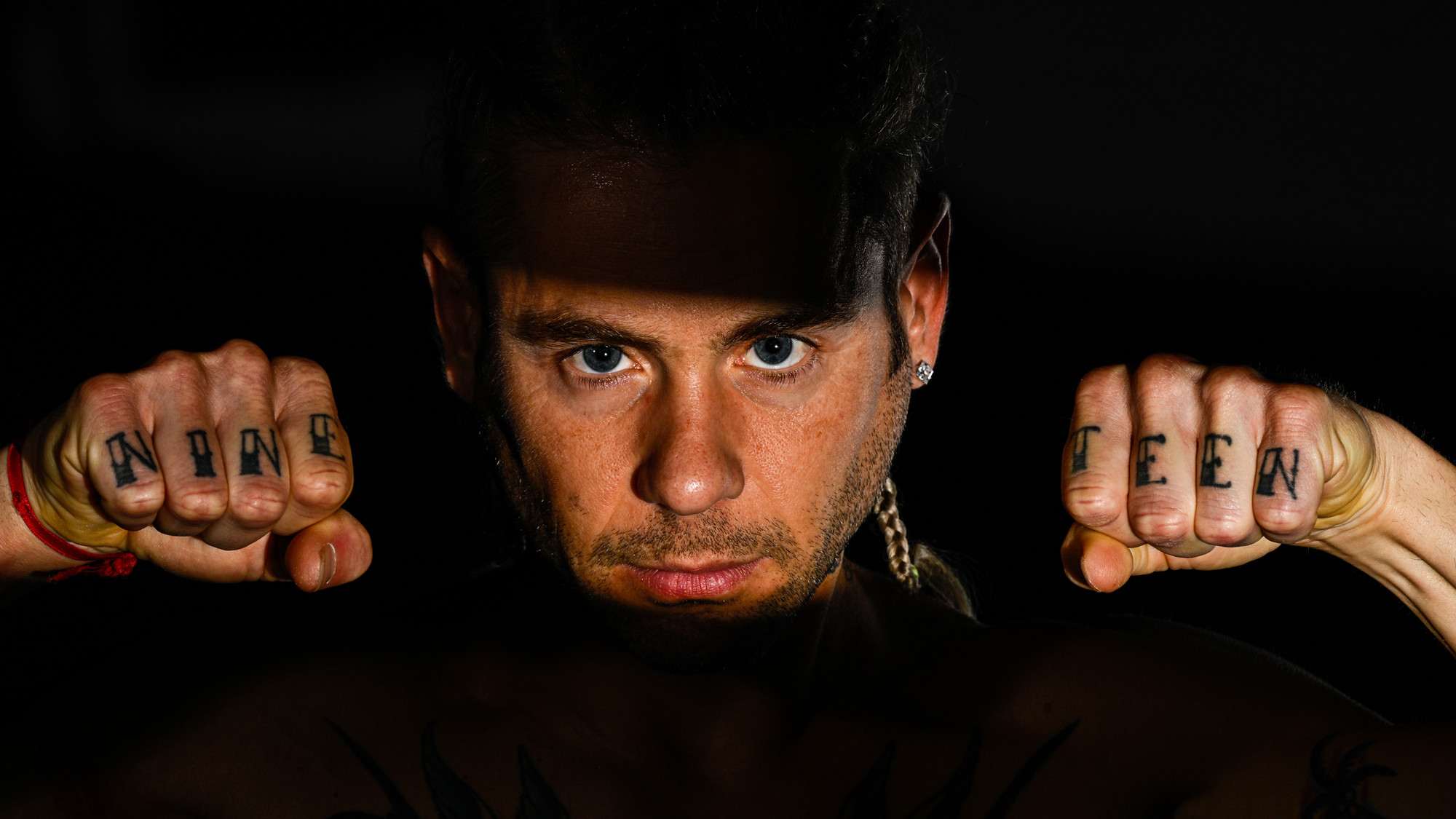 From being an Atletico Madrid superfan, the reasons behind the #19 and how his sister's wedding gift kept him in the motorcycle racing world, Bautista's humble story has plenty of surprises
The 2022 MOTUL FIM Superbike World Championship is drawing to a close and the title race is over; Alvaro Bautista (Aruba.it Racing – Ducati) clinched the World Championship in fine style in Indonesia at the Pertamina Mandalika International Street Circuit after a fantastic campaign. Becoming the 19th Champion in World Superbike, the Bautista you see and know through the TV may not reveal everything about the 37-year-old from Talavera de la Reina, Spain. So, we've gone through the archives as well as asking Alvaro himself about some interesting things you probably didn't know about him.
Alvaro Bautista is a big fan of Spanish football team, Atletico Madrid – 11-time winners of the La Liga (Spain's premier football league). In 2002, he was second in the 125cc CEV Spanish Championship with an Atletico Madrid-liveried Aprilia. He was a big fan of Atletico Madrid heroes Kiko Narvaez and Juninho, and in the 2002 season, he used the #9 as he was also a fan of Atletico striker, Fernando Torres. In 2003, his football ties were deepened when he rode for the newly-found Seedorf Racing Team in the 125cc World Championship – owned by Clarence Seedorf. His best result was a fourth in Australia.

He uses the #19 because of the number has been good for other riders winning World Championships, so he thought it would bring him luck. Besides Bautista, Freddie Spencer won the 250cc title with it 1985, John Kocinski with it 1990 in the same class and Ben Spies in WorldSBK with it in 2009.

Bautista has stated if he couldn't be a racer, he'd have been a mechanic, but also claims that cooking is a hidden talent. From the province of Toledo, the home of a traditional Spanish dish called carcamusa (a type of stew with beef, peppers, garlic and more) Bautista says that his actual speciality is Gnocchi quatri formaggi.

In 2006, when he took the 125cc World Championship title, he did so but without a license to ride on the road.

A famous person he'd like to meet is film director, Quentin Tarantino. However, if he was to bring a famous person to a WorldSBK round, it'd be Angelina Jolie.

Becoming Ducati's latest Champion, the 37-year-old's favourite WorldSBK rider of all time is Carl Fogarty, who won four titles for the Italian manufacturer.

Bautista could've been out of motorcycle racing between his switch from CEV to 125cc. When his sister got married, she received money as a gift. She decided to help Bautista pay for a bike for the CEV season, and then got the seat for the 125cc World Championship. Some years later, he paid his sister back.

If he was to swap places for a day with another athlete, he'd swap with Rafael Nadal, the 22-time Grand slam singles winner. As well as this, Bautista has a close relationship with Marc Marquez, the eight-time MotoGP™ World Champion. Both raced at Honda in 2014, albeit in different teams; Bautista's last MotoGP™ podium at Le Mans in 2014 saw Marquez win the Grand Prix.

With his hair style somewhat different now to how it was when he came to WorldSBK, Bautista has said that he'd cut his hair if he takes the title, although he hasn't promised…

In 2017, in the Thursday MotoGP™ press conference at the Grand Prix of the Americas, Alvaro's girlfriend, Grace, sent in a question via the MotoGP™ Social Media questions. Her question was, "Alvaro, will you marry me" and Bautista of course said yes, and went on to confirm that he'd already proposed to her before he left home. 5 years later, they're together and with two daughters.
Things you may have known, but forgotten…
To sum-up WorldSBK's latest Champion, there's plenty of other wacky trivia regarding Alvaro Bautista. In 2018, for his last ever MotoGP™ race, he dyed his hair purple. His first MotoGP™ podium came in 2012, for the Gresini Honda team at Misano. Misano had just been named the Misano World Circuit "Marco Simoncelli", after Simoncelli, who rode for the team in the previous year before he passed away.
At Brno in 2009, after finishing third in the 250cc Grand Prix, Bautista was celebrating with a wheelie when the bike flipped over, one of the more iconic images of his time in 250cc. Whilst his 2022 title is his first in WorldSBK, he was already a World Champion, winning the 125cc World Championship in 2006. Bautista's father built his first-ever bike from scratch, being the owner of a repair shop and raced for the first time aged five. In his second season of racing, he was runner-up in the Madrid Minimoto series, before going on to take the title for the next three years.
Celebrate Bautista's title success on social media with #TheReturn and enjoy 2022's final races with the WorldSBK VideoPass!