The final showdown: Razgatlioglu and Rea ready for sensational title fight in Indonesia
Thursday, 18 November 2021 08:27 GMT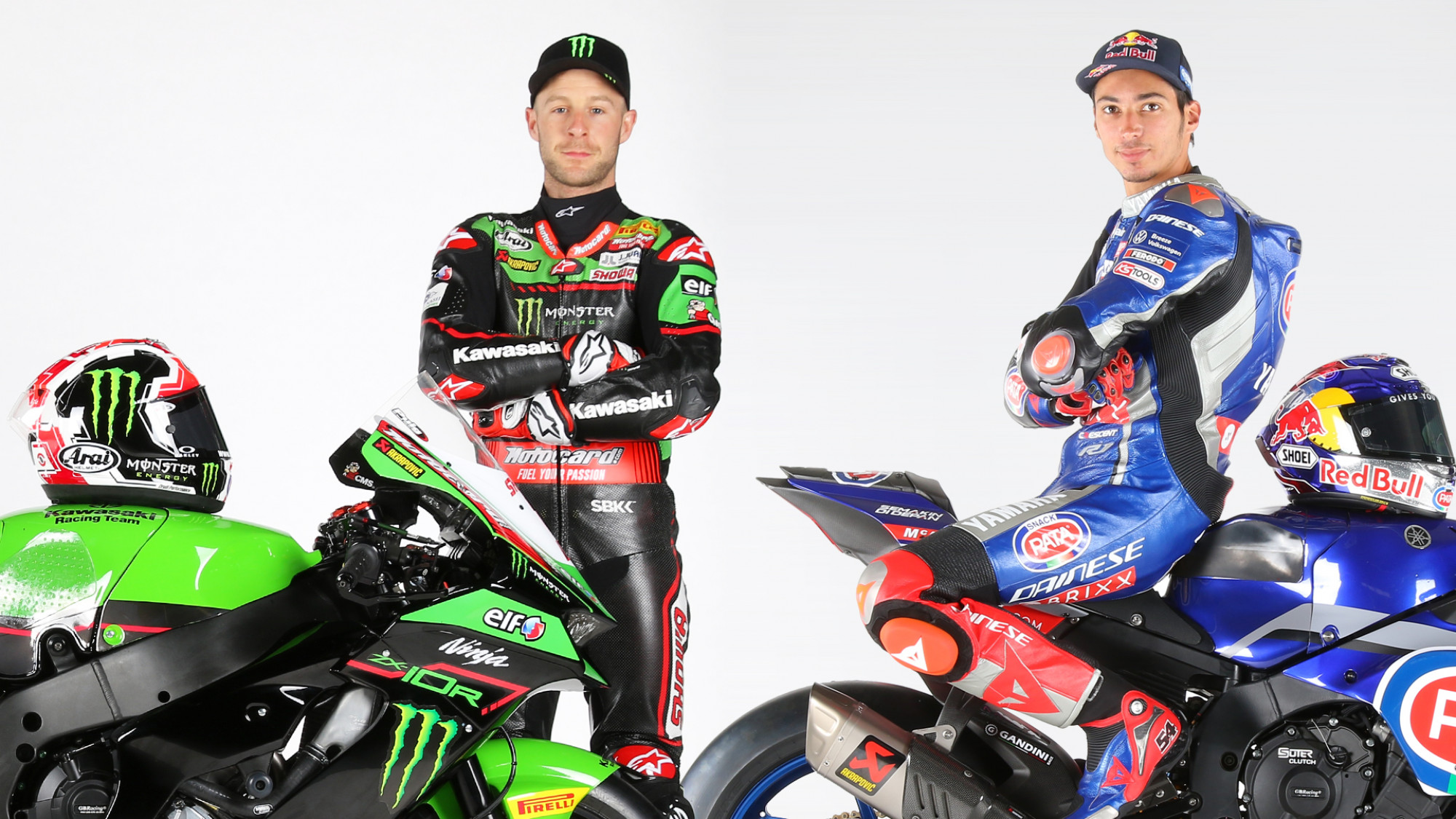 Toprak Razgatlioglu and Jonathan Rea come into the season-ending Indonesian Round in a titanic title fight…
12 Rounds and 35 races later, 30 points separate the top two in the MOTUL FIM Superbike World Championship paddock as Toprak Razgatlioglu (Pata Yamaha with Brixx WorldSBK) heads Jonathan Rea (Kawasaki Racing Team WorldSBK) heading into the season-ending Pirelli Indonesian Round. The title will be decided at the all-new Pertamina Mandalika International Street Circuit, providing another challenge on top of the title battle.
Both Razgatlioglu and Rea have claimed 28 podiums in the 2021 campaign with the Turkish rider on 13 wins compared to Rea's 11. Both have also had three retirements from races in a remarkably even season, with the title on the line at the season-ending Indonesian Round; Razgatlioglu hoping to end Rea's run of consecutive titles while the Northern Irishman will hope to turn around a 30-point deficit to make it seven in a row.
Razgatlioglu leads the Championship heading into the final round of the campaign, but throughout 2021 has been adamant that his approach is looking for race wins and not looking at the Championship standings. Discussing his approach to racing in Indonesia, Razgatlioglu continued this theme. He said: "Everybody asks the same question. My plan was just to focus on the race because I try to fight for the win again. This is more important for me. I'm very close to being Champion but I will try my best; maybe I'm in second position, maybe third, maybe I win. We will see. I just try again for the win. This is my style, but everybody says, 'you don't need first position', but this is important because I like this style. Because this is the last round, everybody will try their best."
The 30-point margin is one that has been almost closed up throughout one weekend numerous times in 2021 with technical issues or crashes restricting the points-scoring haul at times. Explaining how he relishes the underdog tag and his approach to the weekend, Rea said: "We've, both of us, have thrown away more than that kind of points in one weekend so I can focus on myself. It's not the best position, a real underdog position, but one that I relish. Just focus on myself. No matter what happens from a Championship point of view, I'm trying to put that to the back of my head and go out and finish the year strongly with race results. I want to go home on the plane on Sunday night and feel like I've done a great job here. Then, of course, the year will look after itself."
In the last six years, Rea has come into the final round either with the Championship wrapped up or leading the standings. Talking about the difference in 2021, Rea said: "The last years have been incredible to really enjoy the last round. This one's a little bit different but similar as well because I don't feel the same pressure I would have normally to get a job done. I feel we've perhaps lost the Championship in some ways this year so to be in the fight is a great position. I've got a lot of motivation, try to keep the dream alive until the last race and what better place to come!"
Razgatlioglu also gave his thoughts on what it would mean if he was crowned World Champion and the Indonesian Round as a whole. He said: "It's very important for me and the team. I like this track and it's my first time in Indonesia. I'm not feeling stressed, I like it here. Today I walked the track, and everything is good. We are ready and this race is very important for me. I hope we are Champion this weekend; this is very important for me. I am waiting to say, 'this is for my dad', and this is very important for me. This is my dream. I know my father has always worked for me, he believed in me always. He said 'Toprak will be World Champion', but it wasn't possible for him to see this. This is very important for me."
Watch the #WorldSBKFinale for FREE when you subscribe to the 2022 WorldSBK VideoPass!