Krummenacher on his 2021 "challenge": "The goal is clear. We want to go for the title"
Wednesday, 17 February 2021 09:55 GMT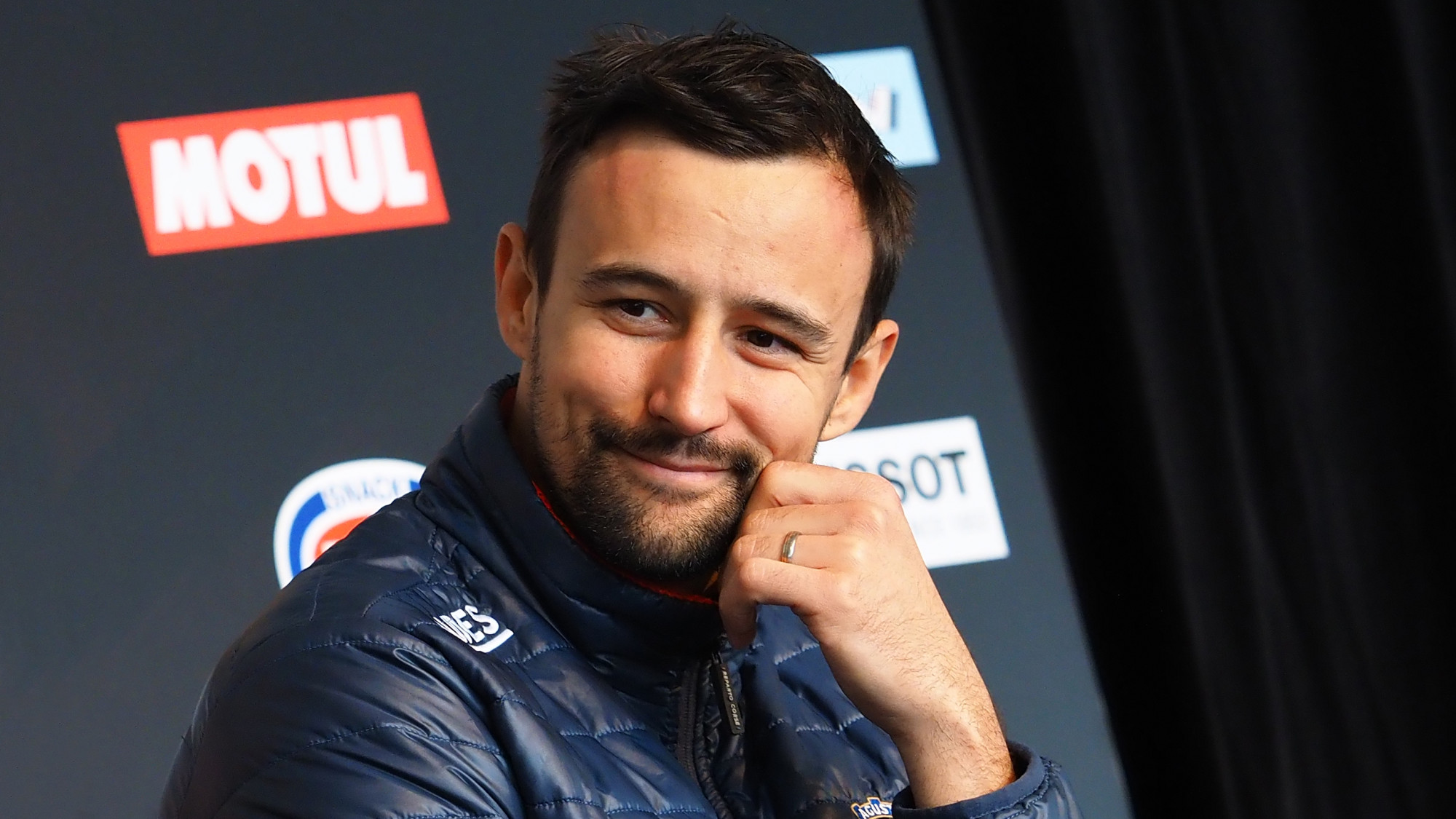 2019 WorldSSP Champion Randy Krummenacher is back on the grid for 2021 and outlined his lofty ambitions from the start.
After missing the majority of the 2020 MOTUL FIM Supersport World Championship season, Randy Krummenacher (EAB Racing) returns to the grid for 2021 as he looks to reclaim the title he won in 2019, with the Swiss rider linking up with EAB Racing for the upcoming season following the team's split from Ten Kate Racing. In an interview, Krummenacher, who has never finished outside the top four in the Championship in a full season, discusses how the seat came about, his goals and the challenges he faces in 2021.
Krummenacher's return to the grid comes with a vast amount of experience for the Swiss having already taken part in 37 WorldSSP races, as well as 18 in WorldSBK, with 14 podiums to his name including six wins. EAB Racing will be the 30-year-old's fourth team in the Championship in five campaigns; with Evan Bros. WorldSSP Team the only team he spent two seasons with, and he won the 2019 World Championship with the same outfit.
Talking about how the deal came about, following the team originally announcing Dutch rider Bo Bendsneyder for the seat aboard a Yamaha RZF-R6, Krummenacher admitted he had been in talks with other teams and championships, but the possibility of being away from his family due to the ongoing Covid-19 pandemic "scared" him. He said: "It got very late for me to sign a contract. I think it was also because the situation really doesn't help anyone at all in racing. I was really interested in the Triumph project, going to BSB for one year and then 2022, if the rules changed, in WorldSSP.
"But then I was pretty scared of the situation in terms of travelling. At the moment, it's very difficult and I have my base with my family here in Italy. I didn't want to get stuck in England for a long time, not going back home. I had to quit that and at the same time, EAB had to find a new rider because Bo remained in Moto2™. So, we started to talk, and we found a deal pretty quickly. The team bosses really pushed hard to give me the best package possible."
After missing much of 2020, Krummenacher returns to racing with only a couple of days of testing under his belt with the Barni Racing Team, having tested both the Ducati Panigale V4 R and V2 as restrictions started easing as summer approached. Krummenacher explained his training programme throughout a disrupted year as well as more recently, saying: "I'm pretty used to it, you are nearly one year where you don't have the normal situation. I'm training a lot of flat track because there is a track one hour from my home in Italy. Direct physical training like bicycle riding, running, rowing and all that I can do. Going out of my home or into the garage where I have a small fitness studio for myself.
"I, together with my sponsors, decided to prepare on an R6 in October. So, immediately after the last race in Estoril when my contract finished, I started to train with the R6. I did a lot of training on the flat track last year. I will be well prepared. The only thing I need to do now is test with the team in order to build the base set up and make myself race-ready."
Ahead of his return to WorldSSP action, Krummenacher outlined his goals for the season: "I'm feeling very good. I really, really like our seat. The team will be completely new for me. We need to work; we need to get to know each other but of course, they have a lot of experience and I bring some more. The goal is clear. We want to go for the title. It will be a challenge because the team is new, but I know the bike very well. I have a lot of challenge because I did not race since February last year. I was off for a long time. For sure, it's a challenge. I have to get back in shape. I start soon riding on the track. By the end of this week, I will be in Misano. I have lots of challenges but with hard work and dedication, I think we will be ready for the first race."
You can watch Krummenacher's return to WorldSSP and more using the WorldSBK VideoPass!