Is Iker Lecuona's switch to WorldSBK and Team HRC a done deal?
Sunday, 12 September 2021 12:32 GMT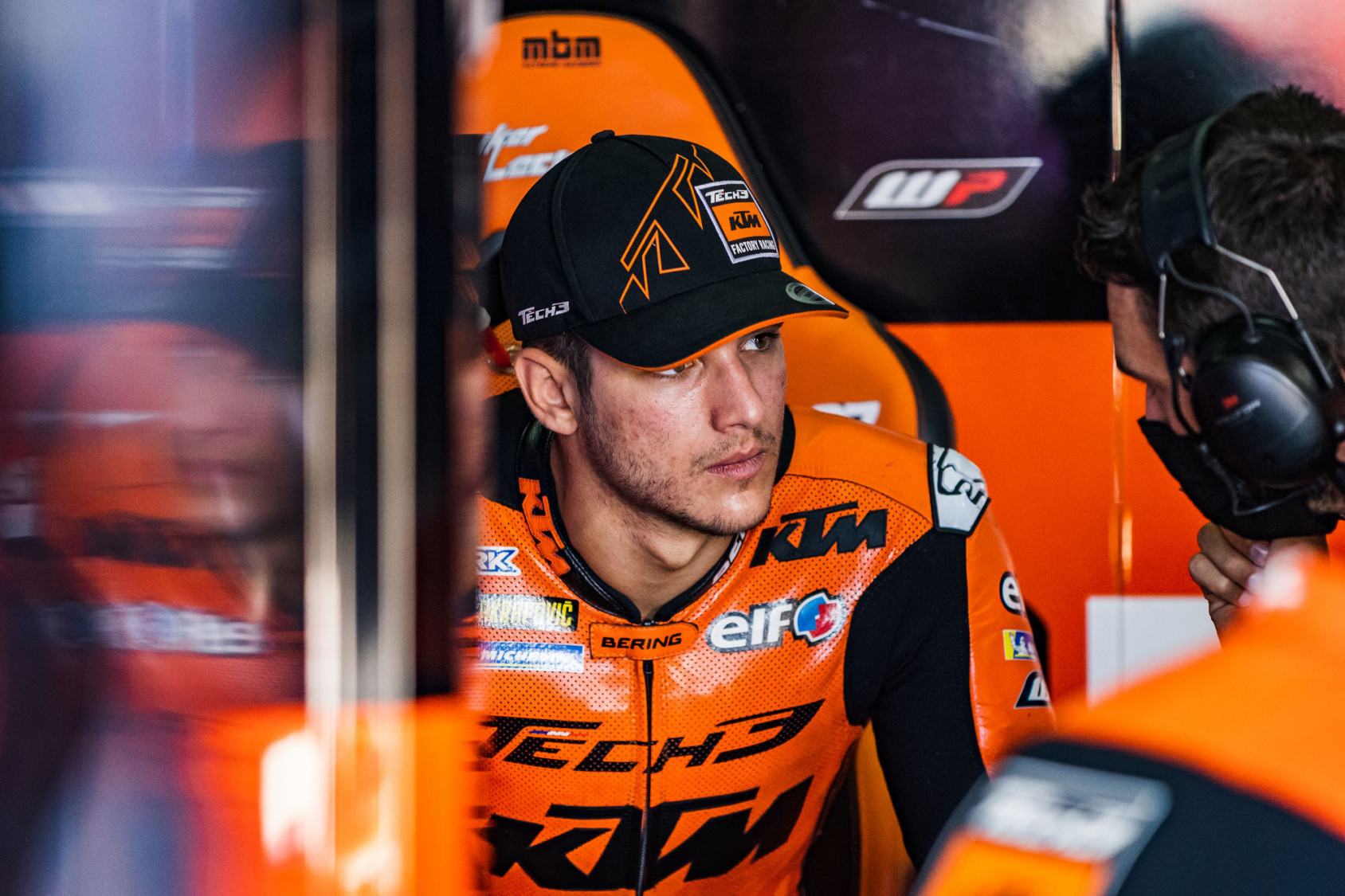 With an announcement due soon about his future, Iker Lecuona may well be on his way to World Superbike…
With all the drama on-track of the 2021 MOTUL FIM Superbike World Championship comes a whole load of speculation about the 2022 rider line-up, and there's been plenty of hype about one team in particular. Team HRC will not retain the services of veteran Spaniard Alvaro Bautista for 2021, as he heads back to the factory Ducati team, although a young Spanish rookie could be his replacement. Iker Lecuona has already stated that he 'knows where he'll be riding' in 2022, and it's sounding increasingly likely to be WorldSBK, as reported by motorsport.com on Fridayand as Lecuona himself all but confirmed during an interview at the Aragon Grand Prix on Sunday morning. The 21-year-old finished 11th in the race on Sunday, having been in the battle for sixth at one point.
Speaking in an interview on the MotoGP™ World Feed broadcast at MotorLand Aragon during Sunday morning's Warm-Up sessions, Lecuona shed light on his future and his 2022 plans will be announced, saying: "I think next week, I expect it. You know, when you sign a contract, it's not easy; you don't speak and sign directly at the first meeting. You need to think a lot, to speak a lot, and to prepare all the small points. I know my future, I know where I will be next year, but for now it's not signed. We still finalizing every point in the contract. I expect to say something at Misano if everything is fine."
Thanking KTM for all the work they've done with him, Lecuona showed his gratitude: "I need to say thanks to Herve Poncharal, to Pit Beirer, to Mike Leitner and to all KTM guys, because they gave me the opportunity to be here in MotoGP™, to fight with Valentino, to do very good races. I enjoyed a lot; I learnt a lot also because to ride with these best riders of this world is very nice. You learn race by race. I learnt; I have improved my performance. I have improved, not only as a rider."
Reiterating about his future, Lecuona all but confirmed his departure from the paddock, unsure whether he'll return to MotoGP™ in the future or not: "I think I've learnt a lot of things for my life too. I'm very happy to have stayed here for two years. I don't know if, in the future, I will come back or if I will stay in another Championship. I don't know; I just know I want to continue these performances, to continue to enjoy, to fight with my idols, and then we will see what happen."
Concluding Sunday with a mention to his future, Lecuona continued to remain coy on giving confirmation to where he will be but did confirm that it is more than one year: "For now I can't say where I go; I can say that I know my future and that it is not only one year, so I am more relaxed. I'm happy with the opportunity and very happy with the new objective. For now, I can't say anything!"
Also linked with the Team HRC seat is Tom Sykes, with the 2013 WorldSBK Championship stating that the project is of "big interest" to him, whilst Chaz Davies wasn't sure he'd be the right profile for the ride but did say "never say never" when asked. You can read all about the rumours, gossip and intrigue surrounding the 2022 rider line-up here.
Make sure you watch the 2021 season continue to unfold with all the drama with the WorldSBK VideoPass!