"Hard, long, really tough… but enjoyable!" – Cluzel looks back on incredible 13th to 1st comeback
Friday, 26 November 2021 08:25 GMT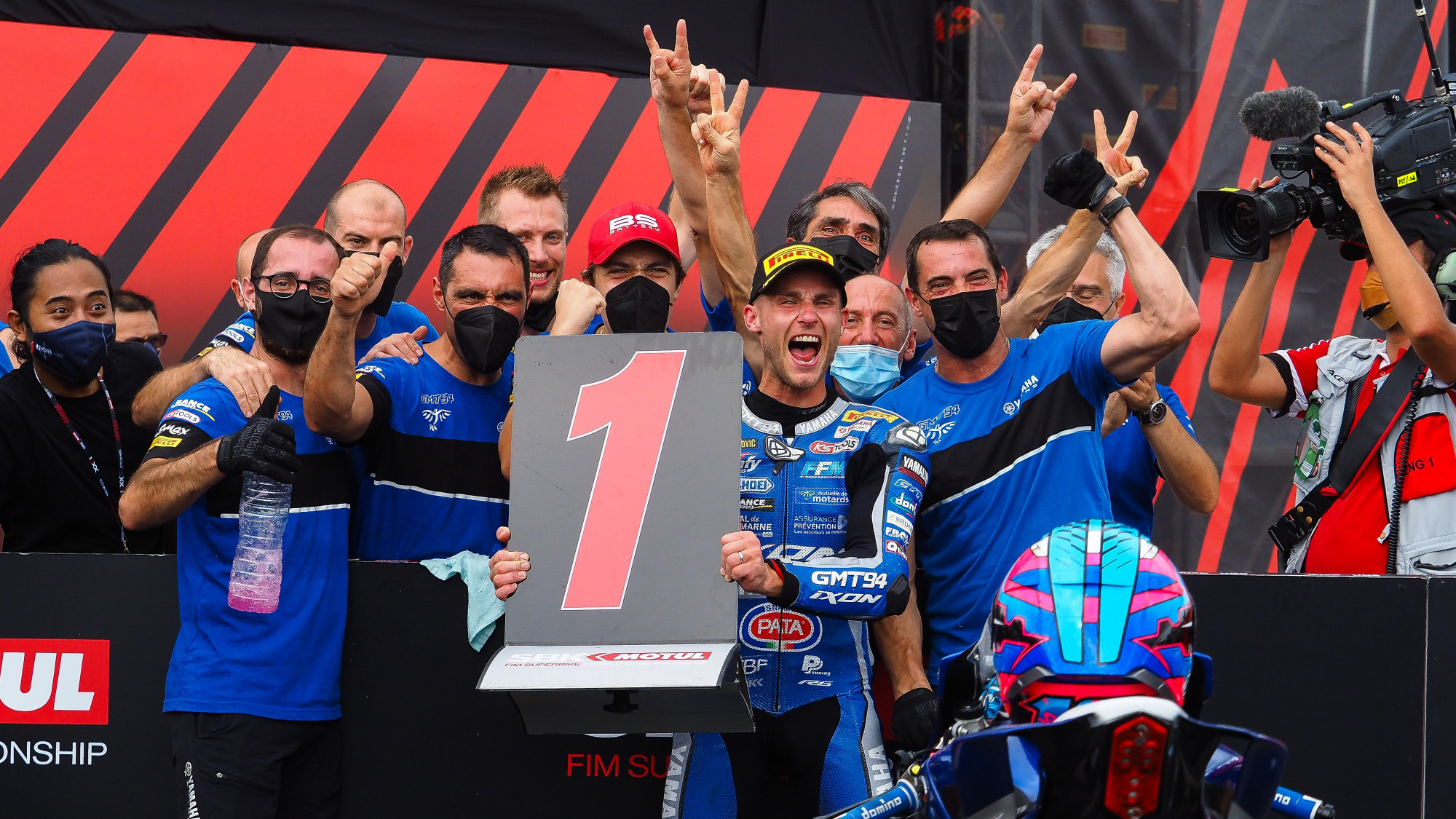 The French rider had to battle his way through the field to claim victory in Race 2 in Indonesia after starting 13th
After a 2021 FIM Supersport World Championship campaign that was full of drama, it was only fitting the final race of the season at the Pertamina Mandalika International Street Circuit was decided on the final lap at the final corner. In Race 2 during the Pirelli Indonesian Round, Jules Cluzel (GMT94 Yamaha) claimed an incredible victory after taking advantage of a battle in front of him to take victory.
It meant Cluzel ended the season as the rider to beat, with four victories in the final six races of the season. After claiming victory in Race 1 at Portimao, he followed that up with second place in Race 2 before a double win at San Juan. The Frenchman finished fourth in Race 1 at Mandalika before returning to the top step with a dramatic victory in Race 2, where he was third going into the final corner but was able to take advantage of Dominique Aegerter (Ten Kate Racing Yamaha) and Federico Caricasulo (VFT Racing) battling each other to swoop by; despite starting from 13th on the grid.
It meant Cluzel was able to take fourth in the Championship standings after a rollercoaster campaign, where he missed one round due to injury. He finished only seven points behind Manuel Gonzalez (Yamaha ParkinGo Team), narrowly missing out on a place in the top three of the Championship.
Discussing his comeback through the field, Cluzel said: "It was long, hard, really tough but enjoyable. I had some fun, I passed a lot of people. I had some tensions, some cool moments and some difficulties. I won it starting 13th. It's even better! It's the last race of the season, with a win. I think I scored more points in the last three rounds and it's a good end to prepare for a good 2022. I enjoyed it. I was leading, Dominique passed me, and I was like 'wow' because I made some small mistakes, and then he missed a little bit one turn. I thought I needed to make a really good entry for the exit to pass him. I passed him but he passed me again. Then I saw that Caricasulo came and I saw they were so slow, and I needed to think about the last turn. I made a good braking, good entry and good exit and I won because of that, because they made mistakes; they pushed too hard. They were too fast on the corner exit."
Re-watch the incredible WorldSSP season in full using the WorldSBK VideoPass!