Autodrom Most reveals work completed on the circuit ahead of WorldSBK debut
Thursday, 3 June 2021 13:57 GMT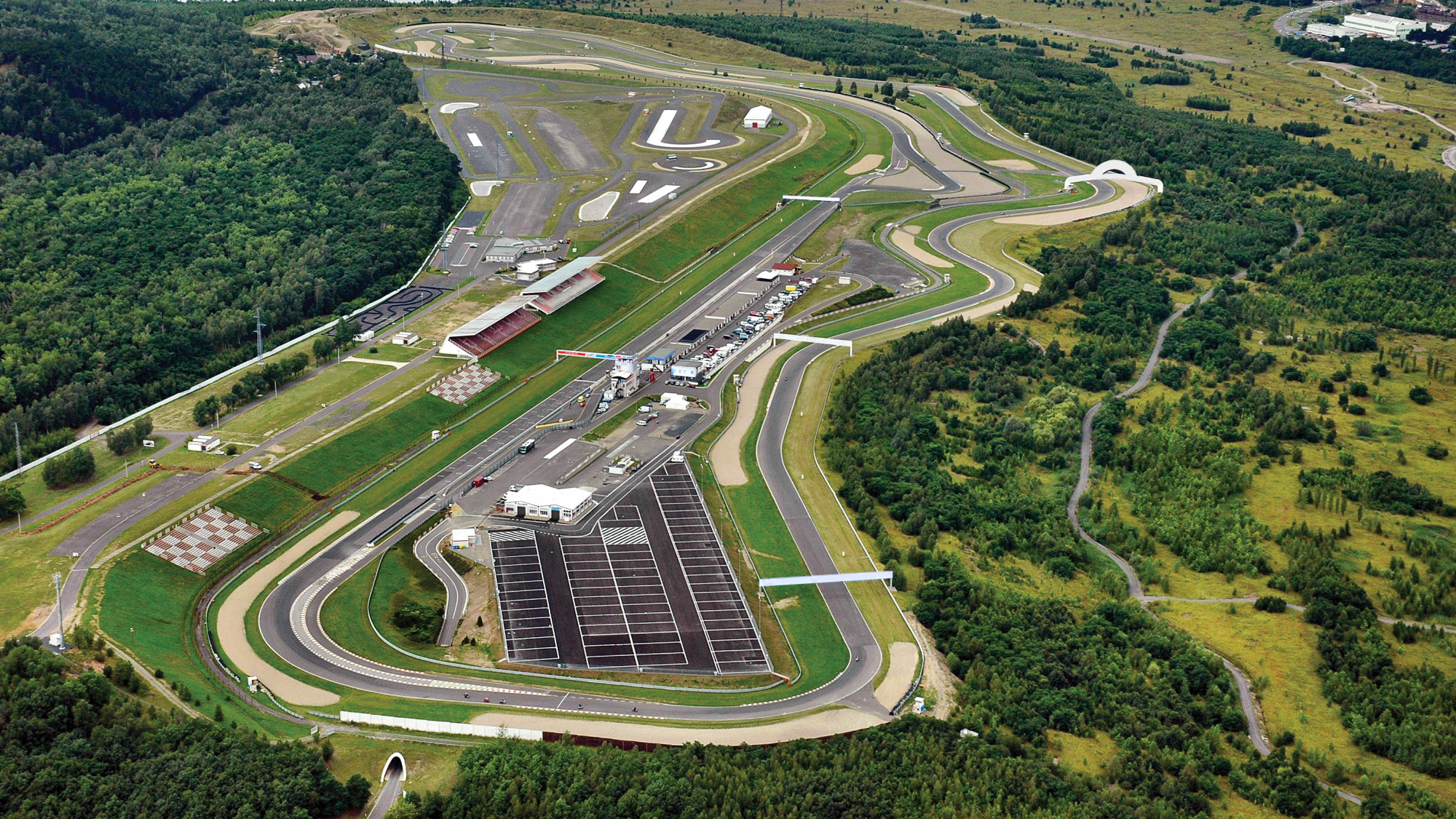 The Czech circuit will host WorldSBK action for the first time in August and has completed numerous changes ahead of the Championship's visit
Ahead of the MOTUL FIM Superbike World Championship's first visit to the Czech Republic since 2018, the Autodrom Most has unveiled some of the works that have been completed on the 4.212km circuit ahead of the Czech Round which will take place from August 6th to August 8th with the circuit agreeing a five-year deal to host WorldSBK action.
The works cost 15,000,000 Czech korun (approximately €590,000) in order to make the circuit as safe as possible for both riders and spectators. On the main straight, the surface has been smoothed out with 'significantly harder asphalt' with special binders with the new surface increasing the grip for the racing machines.
Run-off areas have also been extended with gravel put down in places, with over 4,500 tonnes of gravel used to modify the circuit – the equivalent of around 150 fully loaded trucks, while FIM-approved safety foam barriers from Italy totalling around 550 metres have been installed at selected corners, as well as the circuit renting airbags from a specialised company.
Other barriers have also been modified to allow easier and quicker removal of any bike that does end up in the gravel with 22 new cut out sections for this purpose, while there was also a modification to the profile of the penultimate corner which included removing an asphalt road used during other meetings at the venue. the Sports Director of the Autodrom Most, Jindrich Hrnecek, said: "The earlier declining trend of the zone has become positive of about five percent. This will ensure that the zone is now much more efficient. With this upgrade, the original asphalt road disappeared, which in the past was used, for example, for the entry of participants in the Peace Race. The demanding work was managed with the help of local suppliers in just one week, which is a heroic performance."
It's not just safety changes that have been made to the venue with technical changes also made to ensure the correct number of timing sectors; there will now be ten timing loops that measure both time and speed with four sectors across the track as well as the maximum speed of the production-based bikes.
Explaining the changes, Jindrich Hrnecek added: "After the decision to organize this race in cooperation with Automotoklub Most, and after consultation with the officials of the International motorcycle federation, we proceeded to major upgrades on the racing circuit so that it is as safe as possible for riders and spectators."
All three classes, including WorldSSP and WorldSSP300, will tackle the Autodrom Most for the first time when the venue hosts the Czech Round in early August for the sixth round of the WorldSBK season, and the fifth and fourth event of the WorldSSP and WorldSSP300 seasons respectively.
Don't miss a single moment of action in 2021 using the WorldSBK VideoPass!