Wayne Rainey Interview Part 2: "I probably would've given WorldSBK a shot!"
Tuesday, 7 July 2020 08:52 GMT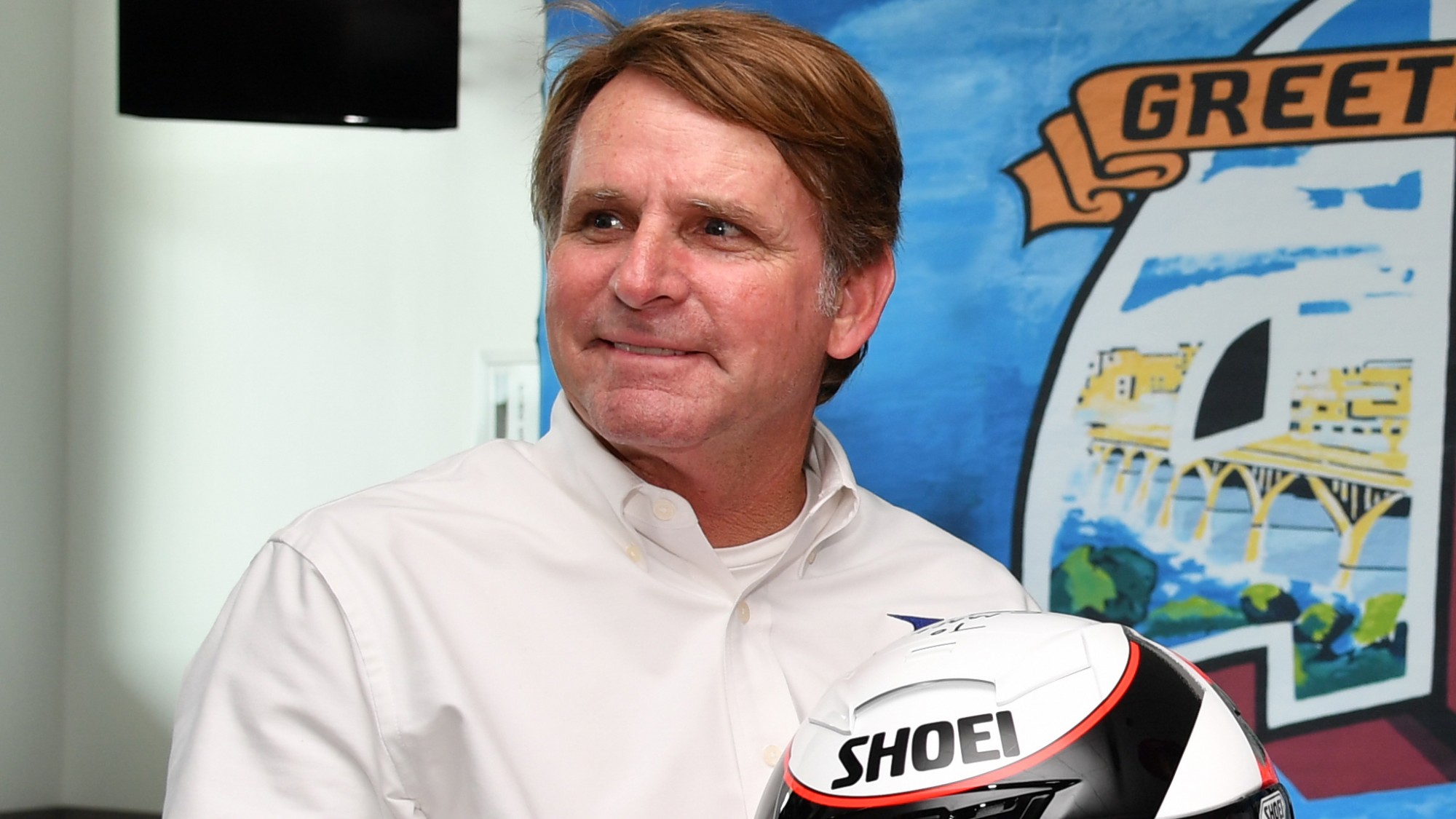 Confirming a WorldSBK wish and stating interests in entering a team in the Championship…
Following on from Part 1 in our chat with three-time 500cc World Champion Wayne Rainey, the American star turns his attention to his desire to have raced in WorldSBK, talks over team management in the Championship and why Yamaha's 2020 line-up can "challenge 100% for the title".
Do you think that, had you not had your accident, you'd have tried World Superbike?
That's the first time I've ever been asked that; I probably would've given WorldSBK a shot! I don't know if I'd have done a full year, but I'd have certainly liked to try a couple of races without a doubt. I think I could've been competitive, because I loved riding Superbikes. Kevin Schwantz and I got famous racing in the Transatlantic match races, and we were riding some special Superbikes then."
Have you ever considered running your own WorldSBK team like you did in the 500cc Grand Prix?
"Yes, I have; me and my MotoAmerica partners have kicked the idea around because we think that it'd be important to have an American team in the World Championships, as it is opportunities to get Americans through. From an American team, they can progress to other chances but at least there's a pathway. From what I see, we could have great success with the talent we have coming through."
Are you proud of the American legacy in WorldSBK?
"For sure! In my era, WorldSBK was only just starting. When Colin Edwards, John Kocinski and Ben Spies went to WorldSBK and were fast and winning, I wasn't surprised. The USA side kind of dried up after Nicky Hayden and Ben Spies, but that is why we are reviving it!"
What do the teams and riders have to do in order to stop Jonathan Rea and Kawasaki?
"He's been on a Kawasaki now for a long time, and I know what that is like; I was with my team for six years. Jonathan Rea has been winning so much, so the other teams need to work hard because they aren't winning as much as he and Kawasaki are. Ducati, Honda, Yamaha and BMW are working hard to close the gap.
"The guy who can figure out how to be strong in Jonny's weak areas is going to beat him. If you can put in a big gap in the opening part of the race and Jonny can only pull it back a little each lap, he won't catch you. But you've got to take massive risks on cold tyres to do that. However, everyone's in the same situation and there's no reason why one rider can't be better at it than the others."
As you are synonymous with Yamaha, how do you think their effort will go for the rest of 2020?
"Yamaha can challenge 100% for the title this year. Yamaha have a very strong team with Toprak Razgatlioglu and Michael van der Mark. Toprak is a very interesting rider, watching his talent intrigues me as it gets stronger. He looks like he has a naturally good balance on the bike and reminds me of Kevin Schwantz; he doesn't seem to think about things too much and reacts on reflex. Van der Mark's already a proven race winner and if he can have confidence and keep doing that, then I think he could be on the podiums in all of the races in 2020. All of the manufacturers are right there, there's a lot going on and a lot of great teams, so we won't be bored, that is for sure!"
Enjoy the thrilling 2020 WorldSBK season in style with the WorldSBK VideoPass!