Wayne Rainey Q&A Part 1: "I expect fireworks from WorldSBK in 2020!"
Monday, 6 July 2020 09:50 GMT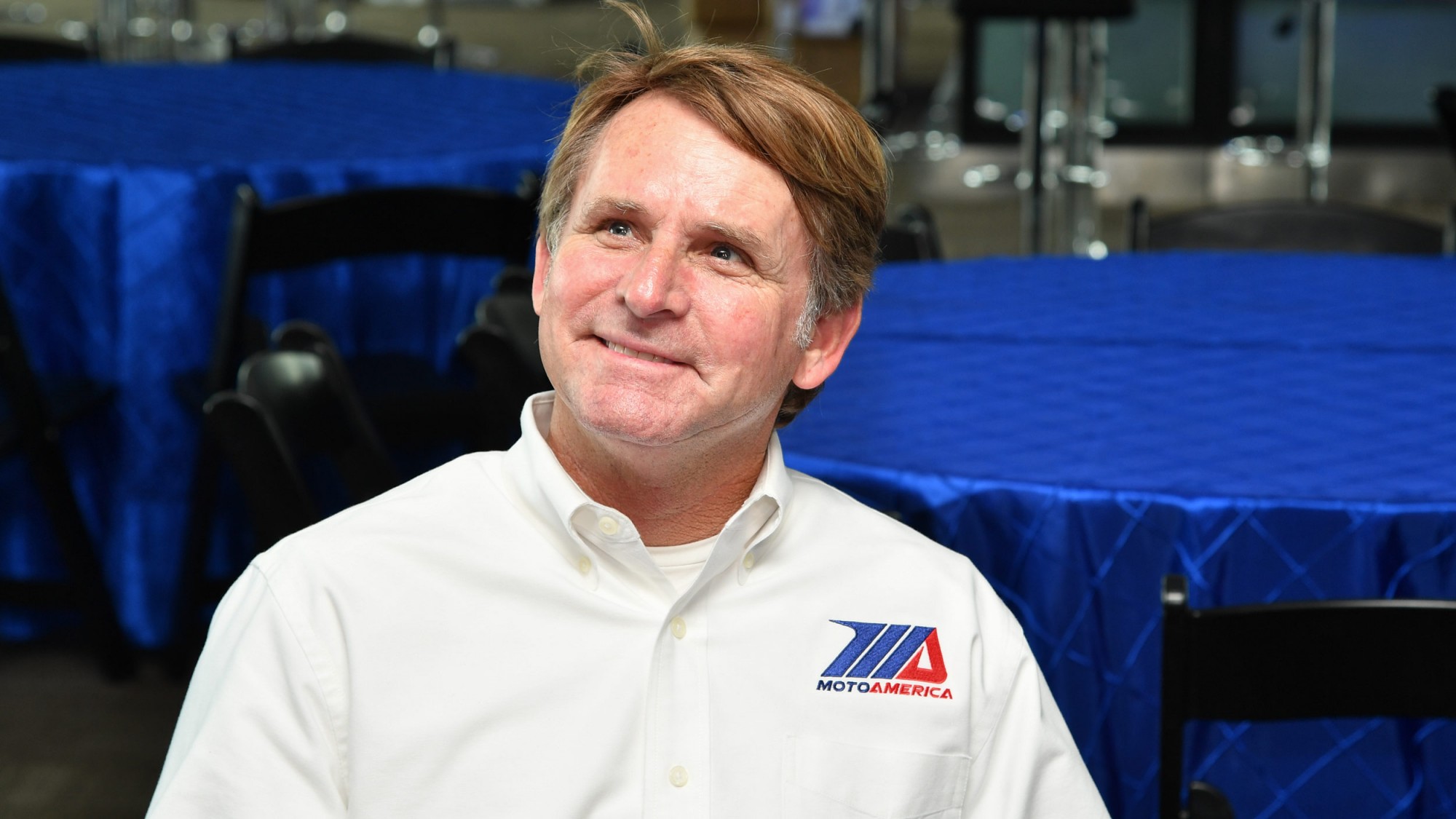 The three-time 500cc World Champion predicts explosive action and a bright future for American riders in World Superbike
A racing legend, a successful team manager and a racing series president; Wayne Rainey's done just about everything in the world of motorcycle racing. Here, he discusses Cameron Beaubier's potential WorldSBK future, Garrett Gerloff's bright hopes and why "every race should be unpredictable" in 2020. Enjoy the first of two parts, with the second instalment to this interview coming tomorrow.
Garrett Gerloff is the first major MotoAmerica export; how do you think he will cope in his debut season?
"I watched the first race of 2020 and saw Garrett cut his way through a load of guys at Phillip Island in the first couple of laps. I think he's going to surprise a lot of people this year. He's made such a big effort himself trying to get into WorldSBK; making trips over and introducing himself to teams, so they know who he is. I know that he won't struggle in terms of getting results, but he has got to get use to the way the tyres perform. When he gets them sorted, he'll be one of the top guys!"
Do you see a clone of yourself in Garrett Gerloff, in the way that when you went racing, you also had to make the move to Europe?
"Every rider has their own story and their own way about how they got to the World Championship. Garrett figured out early on in his career that he wanted to go there. Watching his moves that he's made has been interesting, as nobody has opened any doors for him; he's done it all himself. When I started in Grand Prix in 1984, Kenny Roberts had just retired, and he started up his own team. I wasn't ready to go to Europe then and I had no desires to go to Europe then, but off I went..."
With Michael van der Mark leaving Pata Yamaha for BMW in 2021, a seat has opened up: some say that Cameron Beaubier could join the team…
"I'd hope that they'd at least take a look at Cameron Beaubier and what he's doing. I've heard rumours that he'd go if he could get in a good team. However, I have no doubt that he would be right in the hunt. He's won the American championship four times, so I think the timing is good. if he does go to WorldSBK and he's not in the top five or six, then he'll not be considered a serious talent.
"BMW are in World Superbike to win. They know what it takes to engineer a bike to be competitive. Van der Mark going there is a huge gain, so good on them for sorting it out. However, Yamaha have some deep talent in their stable and maybe with Beaubier on that bike, they won't miss Michael…"
What do you think of the 2020 WorldSBK Championship?
"I'm a big fan of World Superbike! What Jonathan Rea has done in the last couple of years is raise the level. He's been so much better than anybody else and they've all had to work hard to catch him up and now, at the start of this season, they all came out gunning for him. He can't make any more mistakes; he's going to have his hands full. You've got Leon Haslam, Alvaro Bautista, Scott Redding, Chaz Davies, Toprak Razgatlioglu, van der Mark, Alex Lowes, Tom Sykes, Eugene Laverty and even Garrett Gerloff, so I expect fireworks from WorldSBK in 2020, and every race to be unpredictable, just like we saw in Australia. It's awesome and I think it's great to be a part the Championship."
Enjoy Part 2 of the interview tomorrow and follow 2020 with the WorldSBK VideoPass!