Sofuoglu "proud" to open doors for other Turkish riders
Monday, 18 May 2020 13:03 GMT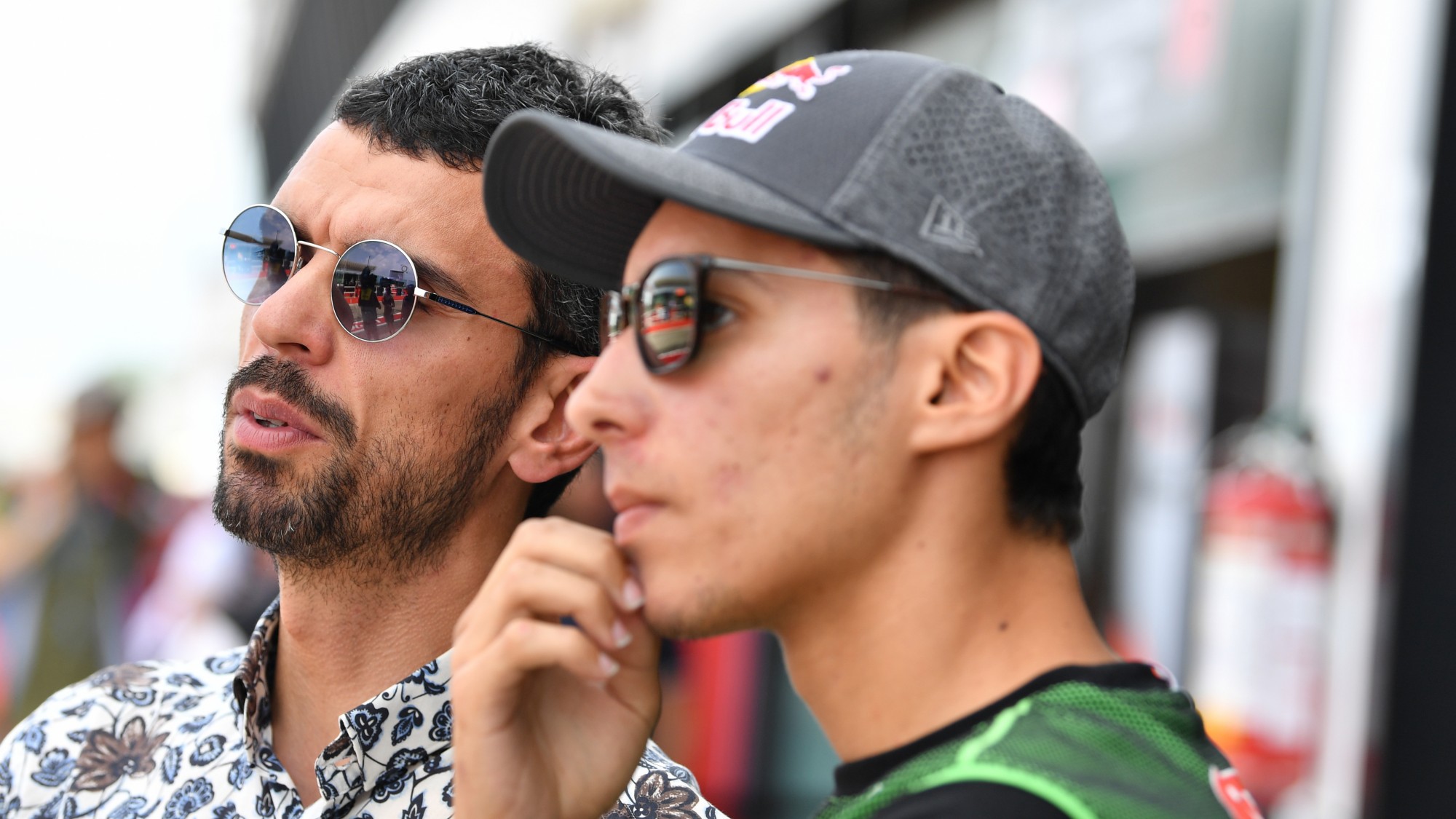 Five-time World Champion Kenan Sofuoglu discusses his career and helping WorldSBK star Toprak Razgatlioglu
Having won FIM Supersport World Championship five times in his career, Kenan Sofuoglu is no stranger to success and helping numerous Turkish riders is continuing that for Sofuoglu. Current MOTUL FIM Superbike World Championship star Toprak Razgatlioglu (PATA YAMAHA WorldSBK Official Team) is just one rider that Sofuoglu is helping.
In an interview on the WorldSBK Instagram account, Sofuoglu spoke about how he is helping Razgatlioglu and Can Öncü (Turkish Racing Team) in their careers as well as what he is most proud of from his career that included five WorldSSP Championships.
Talking about his career, Sofuoglu said: "My dream when I was riding a bike in Turkey was to race in World Supersport. Not to win the World Championship, to race in WorldSSP. I raced in Supersport and won the Championship five times. Maybe I didn't put enough ambition on myself to be champion in WorldSBK or move to Moto2™ or MotoGP™. I tried a little bit, but I didn't see what I wanted in a short time, so I actually gave up. I'm more than happy with what I've done in Supersport and to open the door for Turkish riders in the future.
"I believe the most successful thing I did in my life was to open the door for all the talent. Everyone is seeing Toprak now. I spent 10 years with Toprak and look at him now. First time I took him on a bike track was 2010, on a small track I built for myself to train. I took Toprak and I remember he was very, very slow – you couldn't believe that in 10 years he'd be one of the fastest Superbike riders in the world! Then look at Can and Deniz Öncü – they were motocross riders in Turkey in 2013. I told both of them: "I can't help you much if you stay in motocross but if you move to road racing, I can help you a lot. I know a lot of teams, riders, Championships to put you in to bring you up." I immediately bought a bike for them, it was a 100cc just to let them ride a road racing bike on my track and only five years later, Can made history winning in Valencia. I think this is the real success. I'm really proud about it."
Sofuoglu has been helping Razgatlioglu over the last decade, but where does he see Razgatlioglu's career heading? Sofuoglu said, while responding to Jonathan Rea's (Kawasaki Racing Team WorldSBK) comments: "Jonathan is one of the nicest riders in the paddock and I always had a good relationship with him. I was his teammate at Ten Kate. He's always been helping Toprak, he likes Toprak very much. I think every rider likes Toprak. Always, I believe, Toprak is the next Turkish world champion. Also, Jonathan put him as the next world champion.
"I can tell you Toprak has already had interest from MotoGP™ and immediately I told him that it was a good offer from a good team, but our first goal was to be in Superbike with Toprak in the 2020 season. And if he can do that, and it doesn't matter that in 2020 we are 100% in WorldSBK. When I put him in STK1000, I told Toprak that his goal needs to be World Championships in WorldSBK for many years.
"If Toprak is winning so easily in WorldSBK in 2021, winning everything, if there is an official factory team offer for Toprak I will change the plan and if Toprak likes it too we will move to MotoGP™ with him. The plan is for Toprak to be historic, one of the legends in WorldSBK."
Sofuoglu has five WorldSSP titles and discussed his career and his best race, saying: "Always I'm speaking about the most epic time for me to win the race was America, Salt Lake City – fighting with Eugene Laverty (BMW Motorrad WorldSBK) and Cal Crutchlow. This was one of my best days ever in. On the last lap I won the race. Assen was special, winning in Turkey was special but I always remember 2009 Salt Lake City. That was my best race ever."
You can watch the full interview on the WorldSBK Instagram account and more World Superbike action with the WorldSBK VideoPass!