Rea on Toprak: "I feel like he will be the next one"
Thursday, 14 May 2020 07:20 GMT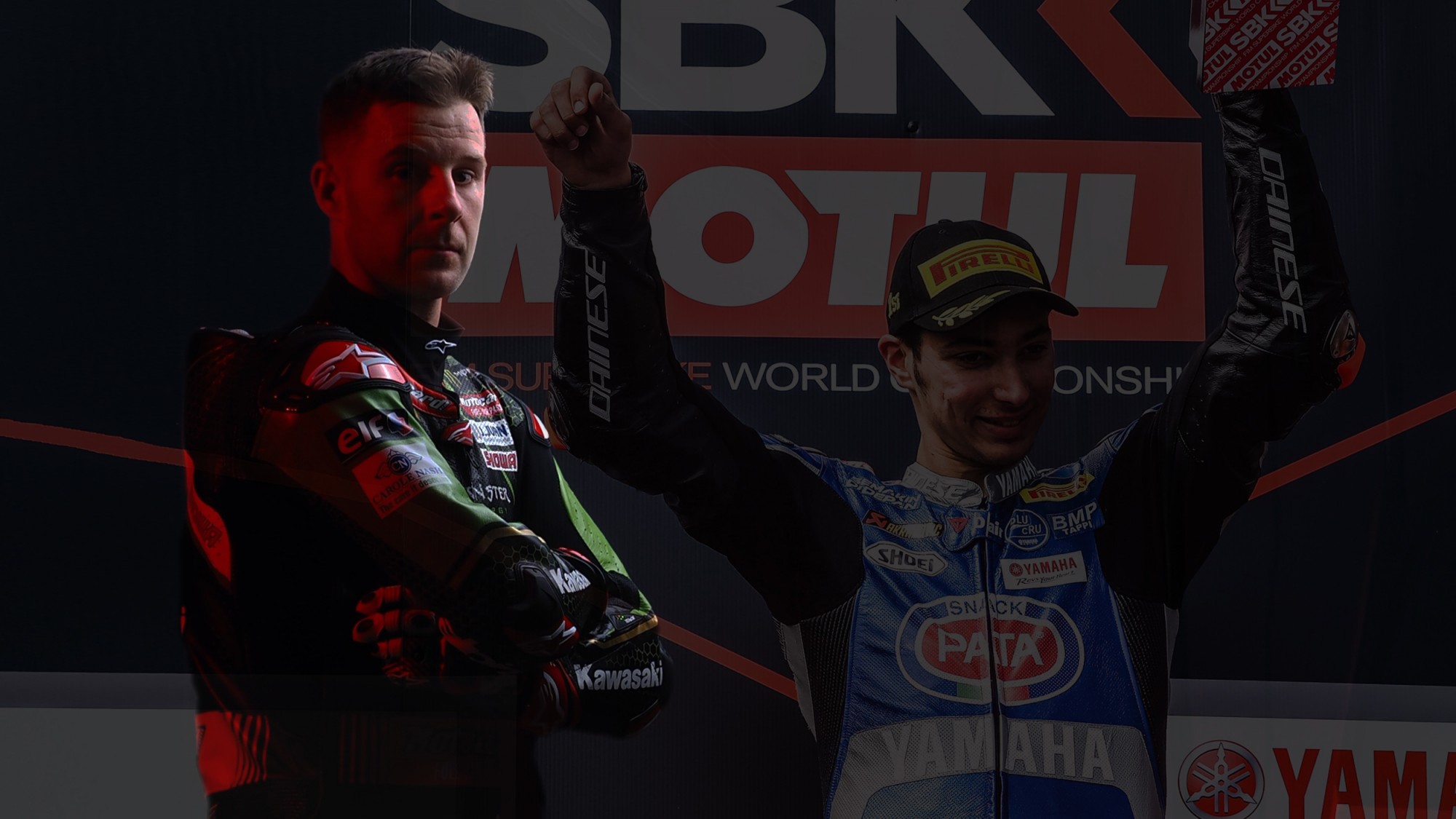 Five-time Champion Jonathan Rea discusses his relationship with Toprak Razgatlioglu, Bautista's move to Team HRC and MotoGP™.
After featuring on the Gas It Out podcast presented by Gavin Emmett and Neil Hodgson, Jonathan Rea (Kawasaki Racing Team WorldSBK) opens up about Toprak Razgatlioglu (PATA YAMAHA WorldSBK Official Team), Alvaro Bautista making the switch to Team HRC for 2020 and MotoGP™ opportunities that have come his way.
Every rider on the grid will have friendships on the grid and five-time Champion Rea is no different. When asked about how he gets on with other British riders on the grid, Rea said: "I get on with people like in normal life, I get on with some people better than others. The rivalry with Tom Sykes (now BMW Motorrad WorldSBK) and I was always an intrateam thing. That was a case of managing our development egos, it always seemed like Tom wanted the bike to be like this and I wanted the bike to be like that. Between Tom and I there was more of a rivalry between the two crew chiefs."
"Chaz Davies (ARUBA.IT Racing – Ducati) has probably been my biggest racing rival, aside from Bautista last year. When you're competing so tough with the guy week in, week out it's not always the easiest. Some stuff that gets talked about the media and blowing things out of proportion, it's always not easy."
Bautista made the switch to Team HRC after a debut season in WorldSBK with Ducati where he challenged Rea for the title during 2019. Talking about Bautista's switch to Team HRC, Rea said: "My management have spoken to Ducati probably every year, so I know how good the package is that Chaz is on. He takes most of that budget, so I think probably Alvaro felt pretty undervalued, getting the drags of the rider budget and obviously Honda came and with a big new proposal. Also, when you put a HRC stamp on something and they tell you they're serious, you've got to sit up and think they'll get it right. Maybe not in 2020 but I think they're in it to try and win it. I don't think it's such a bad decision."
Rea also discussed his relationship with Toprak Razgatlioglu (PATA YAMAHA WorldSBK Official Team) who he worked with when the Turkish sensation was riding a Kawasaki. Rea said: "Young Toprak that came up from within the Kawasaki family and now he's at Yamaha. I have a soft spot for him because he was a pretty raw talent in Superstock, he really flattered the bike. I always helped him out in his first year of Superbikes – I'm kind of regretting that now! He's the real deal. I feel like I'm not done with world championships, but I feel like he'll be the next one."
One question that Rea gets asked a lot is about he or Kawasaki, or both, would make the switch to MotoGP™. Rea was clear that he has not had many options to compete in MotoGP™, saying: "I doubt Kawasaki will go back to MotoGP™. That would be a dream, but I've never had the conversation and I don't feel it in my body. Options I've had? Not many to be honest. I hear the same things, "you're here and you should do this". In an ideal world I'd love to go and pick what I wanted and do it. In the past, there have not been too many options. Nothing concrete, for sure. I think the year Dani Pedrosa was talking about retirement, I think it was around the Le Mans weekend, Chuck (Aksland, Rea's manager) was trying to get me on the Repsol bike – maybe I was out of contract at Kawasaki. It would've been cool to go there. It was a backburner deal; I was put on a backburner. I felt like the Jorge Lorenzo thing was happening at Honda. Aside from that, Aprilia came to see me once. That wasn't something I was really that interested in."
You can watch thrilling World Superbike action with the WorldSBK VideoPass!