Rea and Laverty discuss their great and bad weekends
Friday, 29 May 2020 09:50 GMT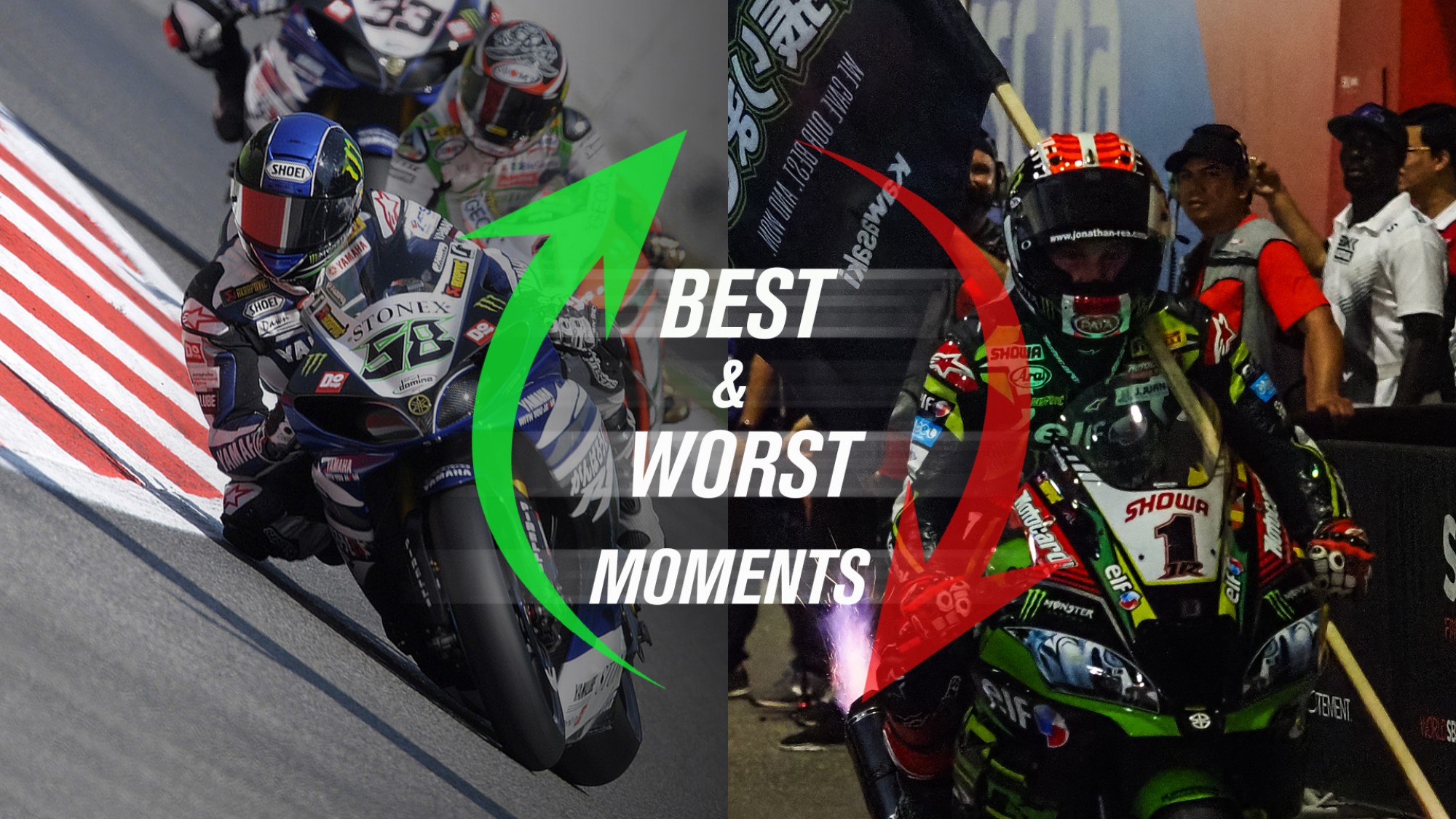 Jonathan Rea and Eugene Laverty discuss their best and worst weekends or races they have had in WorldSBK
In a new series of articles, riders past and present in MOTUL FIM Superbike World Championship discuss the highs and lows of their WorldSBK career. The first article in the series features five-time Champion Jonathan Rea (Kawasaki Racing Team WorldSBK) and BMW star Eugene Laverty (BMW Motorrad WorldSBK Team).
Discussing his best weekend, Rea selected Losail 2019 (you can watch Race 1, Tissot Superpole Race and Race 2) and explained: "I've been very lucky to have many but a very recent one that sticks to my brain was Qatar 2019 because the nature of the event in Qatar being a nice race, very relax. I won the Championship earlier already in France and there was no pressure.
"I wanted to finish the season on a real high and go into the winter strong. The last two races of the calendar weren't the best suited to our bike with long straights. We were suffering in that area, but we went high and won three races. It was amazing because my family was there. We stayed at a nice hotel; all the team stayed at the same hotel. We were all together and the atmosphere the whole week was incredible."
Rea's worst weekend came at the Nurburgring 2013 when he suffered a crash that ruled him out for the rest of the season. He said: "The worst weekend probably of my bike career, the one that sticks to my brain was 2013 at PATA Honda. Things were starting to look up for me. In the middle of the season after a few good tests, some new parts driving in then in Nürburgring, another bike had dropped on the track in front of me, I missed the oil flag and went into the chicane and touched the oil.
"I went into the barrier, almost 160mph, and broke my leg. It was two weeks before Tarsh was about to give birth to Jake and I was stuck in a hospital in Germany having surgery so it was really traumatic from all points of view, from a personal point of view and also from a sporting point of view because I felt I was never going to be able to be back on top."
Laverty's best weekend came at Monza in 2011 where he secured a double win (Race 1 and Race 2 are available to watch). Laverty said: "The best weekend of my World Superbike career has to be Monza in 2011 when I achieved my debut victory and followed it up with a second a few hours later. In the second race I got held up behind a huge pile-up at the first corner and I remember thinking, "Oh well, at least I won the first race." I never imagined that I could come through the field to win but the luck of the Irish was certainly with me that day."
Discussing his worst weekend, which took place at Buriram in 2018, Laverty said: "I try to forget the bad weekends but unfortunately there's been a few. Knowing when to throw the towel in has always been a problem for me and none more so than in Race 2 in Thailand in 2018. On lap one, I understood that there was a problem with the front of the bike, but I just couldn't bring myself to retire from the race. Sure enough, I crashed within a few laps but to make matters worse I was then run over by another rider."
You can watch more World Superbike action with the WorldSBK VideoPass!