How is Federico Caricasulo coping at home?
Tuesday, 31 March 2020 09:03 GMT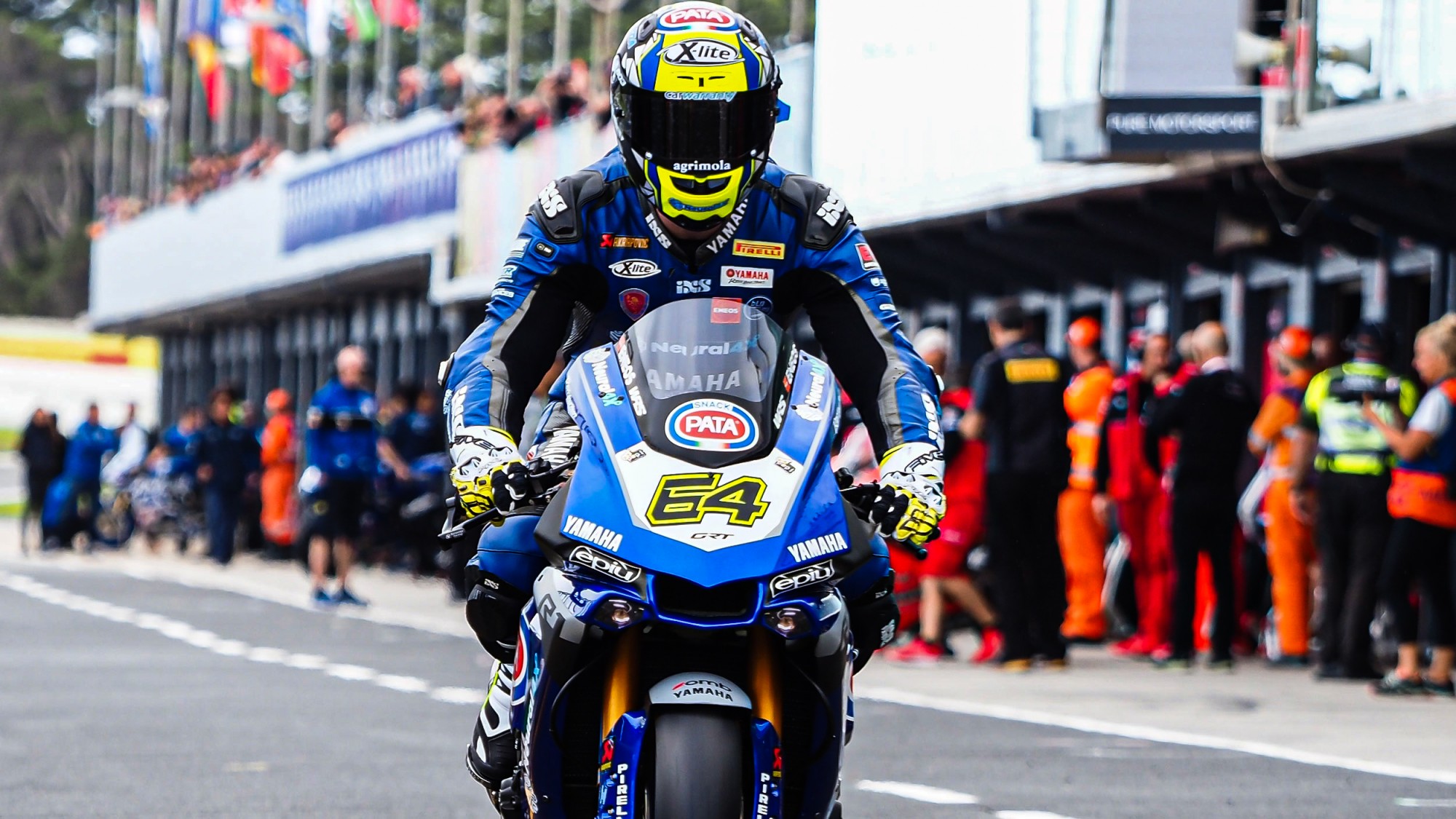 From videogames to driving simulators, the reigning WorldSSP runner-up gives us an insight into his current situation, whilst also reviewing his first WorldSBK round…
After numerous seasons in WorldSSP, Italian star Federico Caricasulo leaps up to the MOTUL FIM Superbike World Championship for 2020 and had a solid first round at Phillip Island. However, with the spring break upon the WorldSBK paddock at the moment due to the COVID-19 outbreak, 'Carica' sat down and spoke about everything from coronavirus, Italian lockdown and how he wants his first season in WorldSBK to look like.
Talking about how he is coping with the COVID-19 situation, Caricasulo said: "Now, I am trying to carry on with my activities. If I stop, it won't be easy to restart when we can ride again. I am trying to train, and although it is not easy, I found a little room that is a gym for me to go along to alone, so that I can exercise. For the physical training, I can do it. However, it is not easy because our sport is based on motorcycles, and now it is impossible to do that. At this point in time, it is the same for everybody.
"My routine in the day is train in the morning – the same as before, although in a different way, without the trainer," continued the reigning WorldSSP runner-up. "I used to ride the bike, but now I don't. I used to go out of the house, but now I can't, so I play the videogames. I work with my emails from home, but I have nothing to do! I have bought a driving simulator so maybe in one week, I will have something!"
Caricasulo then shed some light on the situation in Italy, one of the most impacted countries in the world: "The situation in Italy is very bad. I can only go to the small gym, and to buy the food. All of the cities are like a movie; there's nobody in the streets and it is very strange. It is hard to go to the shops because only one or two people can go in at one time."
Away from the coronavirus, the 23-year-old commented on his first WorldSBK weekend: "The results in terms of position were not the best but the feeling in some of the sessions was good, as we were close to the front guys. This is good for me, to be that close after Superpole especially. I have time to think about it before the next race! The biggest thing to improve will be the race; I need to think a lot during the race and for this, I have to improve my riding style with this bike, because I am riding it too similarly to a WorldSSP bike."
This weekend we should have been racing at @circuitodejerez, instead we are all at home. We might be far away from each other but we are closer than ever! #DreamTeam #WeStayHome pic.twitter.com/2uMgIxJaAG

— GRT Yamaha WorldSBK Junior Team (@GRTYamahaWSBK) March 29, 2020
Previewing the remainder of the 2020 season, Caricasulo stated: "My target is to learn as much as possible; at the moment, I am a little bit sad! I am really motivated to improve but now with the break, I can't wait to improve during the next round. The target is to stay in the top six. We don't have one big problem or area where we have to be better, we have a lot of small areas to focus on but together, if we do everything right, we can be competitive."
Follow Caricasulo's progress in his rookie World Superbike season with the WorldSBK VideoPass!