Cortese: "I had to change my riding style a lot"
Monday, 11 May 2020 13:28 GMT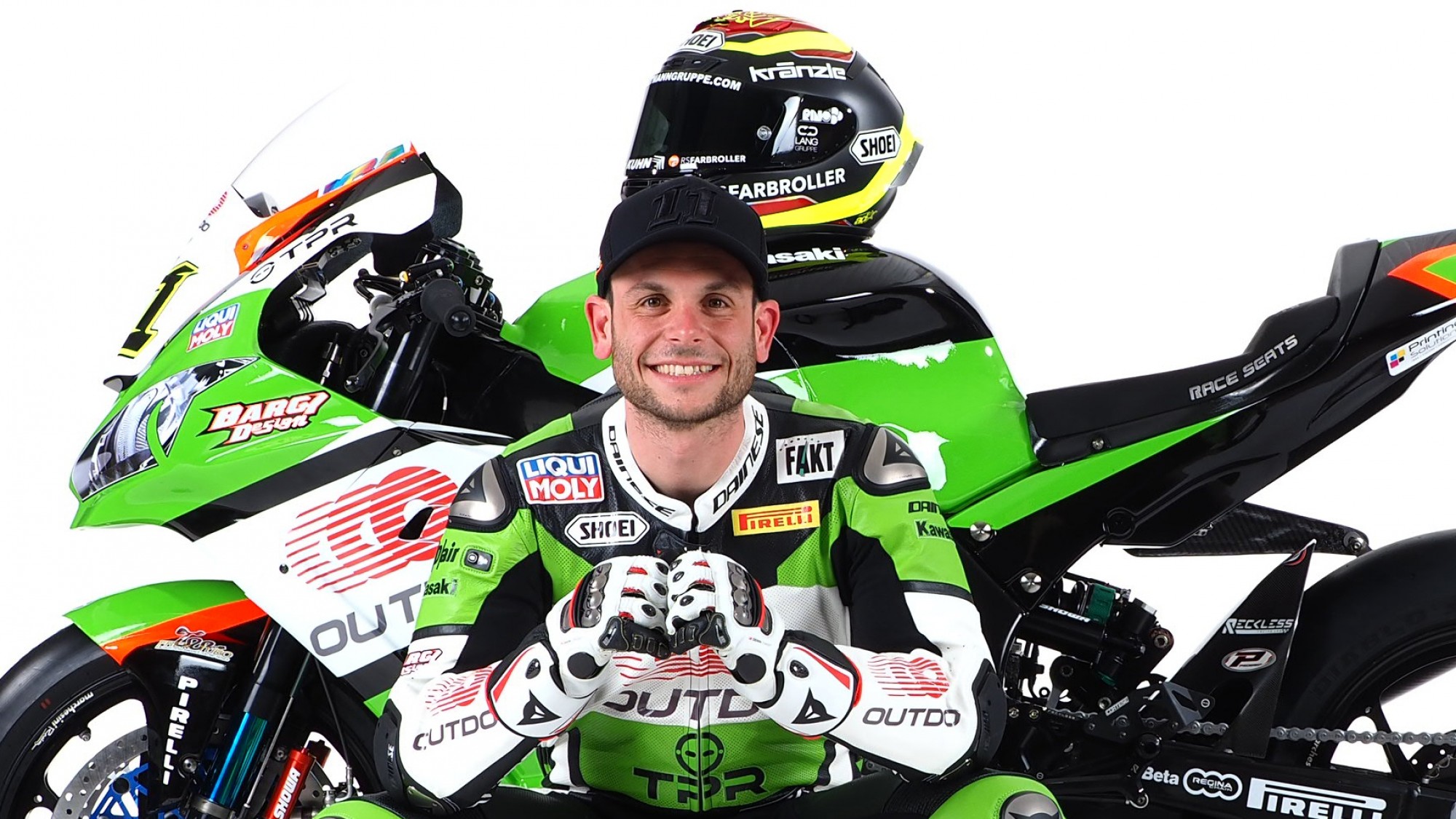 Sandro Cortese discusses the potential of his 2020 season after a live interview on the WorldSBK Instagram
After a late arrival to OUTDO Kawasaki TPR for 2020, Sandro Cortese has been making the adjustments to a new bike and a new team after a winter he described as "difficult". In an interview on the WorldSBK Instagram account, the German rider talks about his hopes and aims for 2020 and how he is adjusting between Yamaha and Kawasaki machinery.
Cortese came into the 2020 MOTUL FIM Superbike World Championship as a late arrival, with confirmation of his ride in the Championship confirmed just a couple of weeks before the season started at Phillip Island. Cortese said: "I had many difficult years, having no ride and coming into the season very late. I think the latest entry was this year. Finding a ride with two weeks to go before the season started. I flew to Australia, I knew no one from the team. I didn't meet any mechanics and never rode the Kawasaki. I had just a few hours in the test before the first race at Phillip Island.
"I think this was one of the most difficult moments I've had because the season last year ended up very well for my first World Superbike season. But then, some things happened, and I had a shoulder operation. I couldn't do anything for two months as it was quite a complicated operation. One month of rehabilitation, so three months without any real practice or gym and coming into Phillip Island with a new team made everything quite difficult."
"I really believe in the team and the Kawasaki has very big potential. It's a shame we came in so late and I think we really needed a few more tests to really understand the Kawasaki. Just to show the real potential of the team and what we really could do together."
A top ten finish at Phillip Island in Race 2 showed a glimpse of the potential between Cortese and OUTDO Kawasaki TPR, especially for Cortese's first race on a Kawasaki machine. In 2019, Cortese competed on a Yamaha YZF-R1 before switching to a Kawasaki ZX-10RR for 2020. Discussing the differences between the two and how he has adapted, Cortese said: "From the engine side, they are quite similar. They are very smooth when you open the gas, you never feel aggressive power from the engine.
"The chassis is quite a big difference. I had to change my riding style a lot when I jumped from Yamaha to Kawasaki. With the Yamaha, you have to be really smooth and take a lot of corner speed. With Kawasaki you have to brake very hard, you have to be very slow in the middle of the corner to accelerate hard."
Cortese also explained his performances in Australia where he showed great pace at times. He said: "For a few laps I really understood the bike, but I missed the experience with these bikes like how the Pirelli tyres react in the middle of the race when they lose grip, how to prepare the bike for the long races. The GRT Yamaha WorldSBK Junior Team last year was their first year in Superbike. The mechanics and engineers have many years in Superbike but it was a completely new team and also me, as a rookie rider, made it difficult sometimes.
You can watch more World Superbike action with the WorldSBK VideoPass!