Cluzel hopeful "2020 will be his year" in WorldSSP
Monday, 25 May 2020 11:43 GMT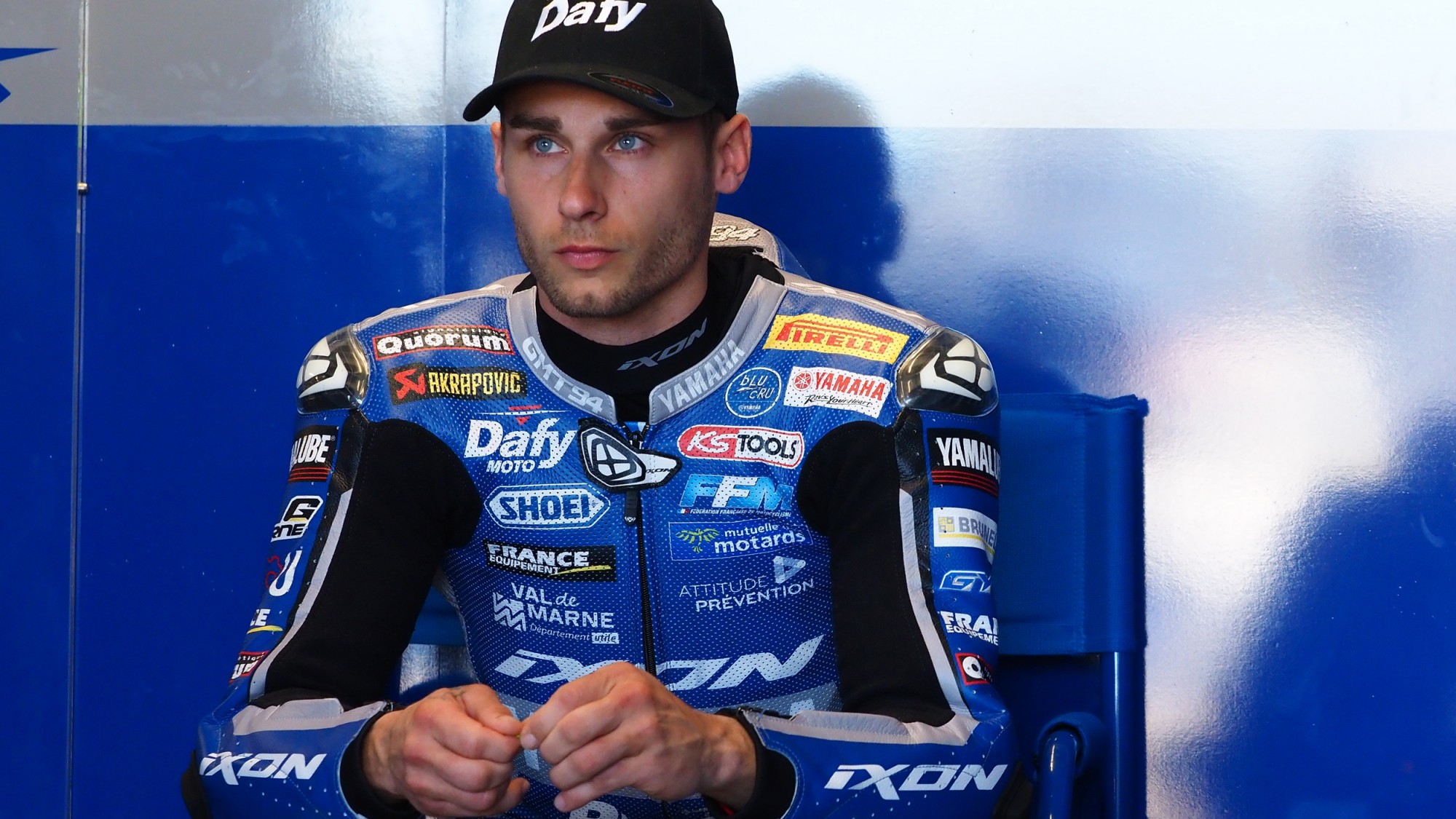 GMT94 Yamaha rider Jules Cluzel talks about his dreams of becoming a World Champion and the biggest rivals in his career
Jules Cluzel (GMT94) became the latest star to appear on Instagram Live as the FIM Supersport World Championship rider discusses his aims for 2020, his dream of winning a World Championship and his on-track rivalry with five-time WorldSSP Champion Kenan Sofuoglu. The French rider also discussed his career highlights including his first podium in MOTUL FIM Superbike World Championship.
Cluzel has been in the World Superbike paddock since 2012 and claimed numerous wins and podiums in his career. Despite finishing runner-up in WorldSSP on three occasions (2012, 2014 and 2016) and in third place a further three times (2017-19), he has yet to win a World Championship.
Discussing this, Cluzel said: "It's difficult to talk about 2020 because of the situation with Covid-19. We want to restart, and it looks like we will. Hopefully it will be my year and I'm working for that. I'm training so hard. I'm feeling strong, I'm feeling experienced. I'm trying hard, I never give up. A lot of things have happened to me. I don't want to look at the negatives, I don't want to look that I was maybe a little bit unlucky.
"I want to be positive. I'm doing what I love, I'm doing my dream. Try to win as much as possible, try to be world champion – that is my dream so I'm fighting for that. The day that I will not have the possibility to fight to be a world champion, I will retire. If I continue it's because I really feel strong."
Having been in WorldSSP for so long, Cluzel has raced against a lot of different riders. When asked who his biggest rival was, Cluzel said: "I would say Sofuoglu because even if he's not looking great before the start of the race, you don't have to miss him, he will be there for the race and we had really strong fights. It looks like, from the outside, maybe we had some tension sometimes but racing is racing. When the helmet is on the head you don't really think a lot, but we are friends, we have big respect together. I have big respect for this guy."
The pair had an epic battle at Assen in 2015, with Sofouglu taking victory with the battle lasting until the last corner of the last lap. Discussing this, Cluzel said: "I was looking strong and we were together waiting for the last lap, last turn. So much tension, you're waiting 20 laps for one turn. The tension was hard, and I was a little bit upset because I finished second and we touched into the turn. It's also a nice moment, I don't regret it. Maybe I regret a little bit my impulsive impression after the race but when you put the helmet on the head you are a different person so sometimes regret these moments. After, we talked, and he understood. We had some fight again the next race. It was great."
You can watch the full interview with Cluzel on the WorldSBK Instagram account.
There is more exciting and thrilling drama from WorldSBK with the WorldSBK VideoPass!