Cluzel: "I've spent five years suffering"
Tuesday, 7 July 2020 09:30 GMT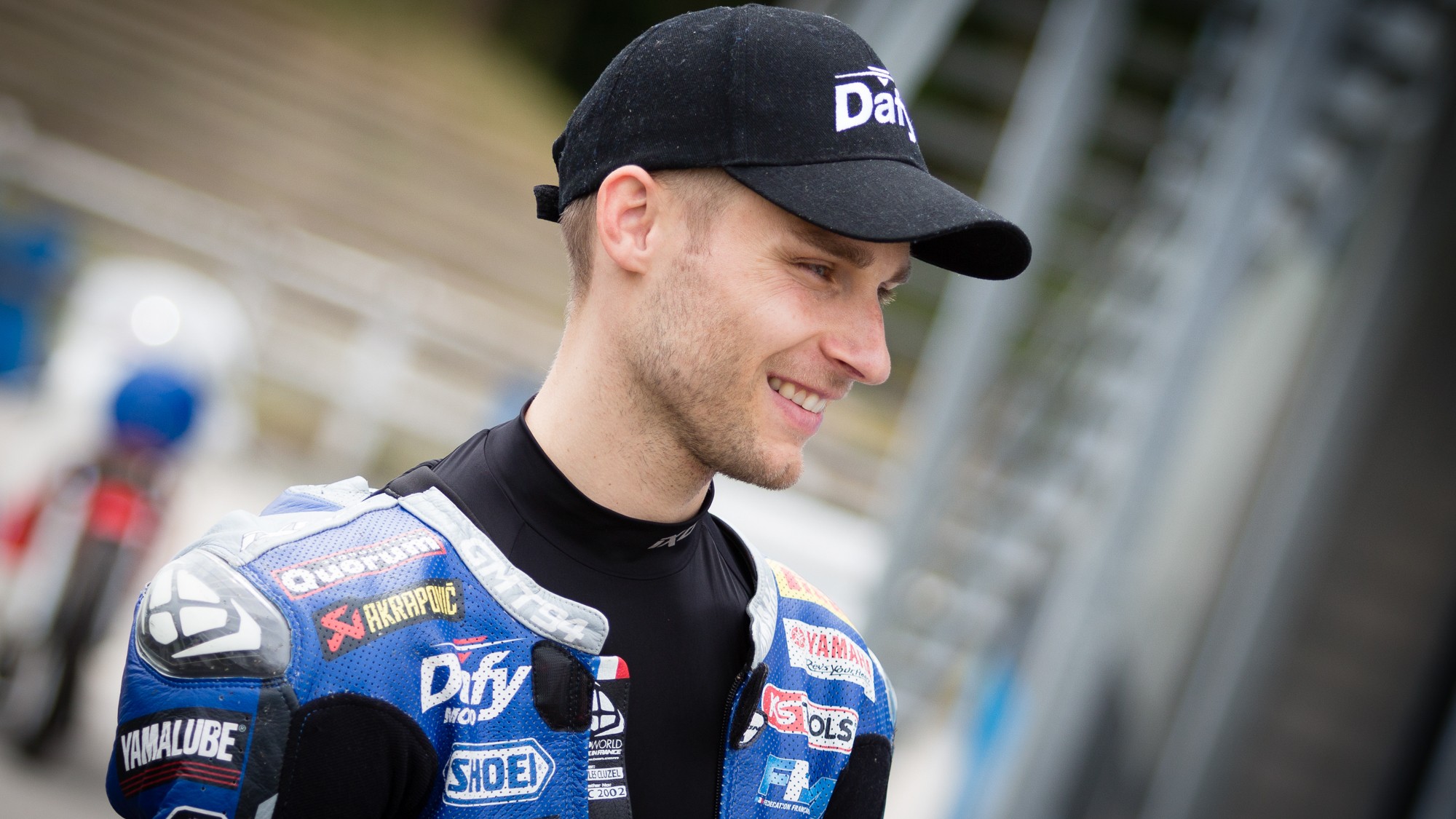 From horrendous injuries to a new approach to taking the crown, Jules Cluzel reveals all ahead of a racing return
He is one of the main contenders for the WorldSSP crown. Jules Cluzel (GMT94 Yamaha) has seen the title slip from his grasp on several occasions, but although it has been a step away, he has never given up and is even more determined this season. Despite the restrictions that the world currently operates within, the 31-year-old has utilised what he can do and tested extensively in France, but now, he just wants to line up on the grid and for action to begin.
You have commented that during confinement you have trained much more than before. Does getting back on the bike require exercising different muscles?
"In these three and a half months, I have done a lot of cycling, muscle strengthening, and I have gained muscle; all of these are important things for our sport. I have experience to know what I need to work on or not. You can work whatever you want, the mentality and the physical requirements are not the same if you ride a motorcycle. Now, between the first day in Carole and the second day, I hardly had any pain, which is something that had happened to me in the past after a period of rest. I felt pretty good there, and that's positive. I completed many laps between the two days, and it was especially nice to be able to be so fast. For me, it has been a good way to start again."
You broke the circuit record at Carole; was it a goal in itself?
"On a personal level, no. I was happy to accept this challenge as a work objective, to get me back on track. It was perfect for that. Last year, I already had the proposal of Christophe Guyot to try it, but it was not the time because races were coming in quick succession. To ride like this, you have to take risks. This time was the right time, because we still had a month ahead of us. We were able to go there free of mind and body."
The 2020 calendar is condensed. How do you approach this circumstance as a pilot fighting for the title?
"We follow all this closely. I try not to fall into the trap of focusing only on this. When there were cancellations and confinement, I told myself that I was entering a state of mind that was no longer that of a pilot. But I knew I had time to get over it. And this type of exercise we did at Carole is perfect to put yourself in the shoes of a pilot again. We recently learned that there will be more races. We are in a special year and it is already great that we can compete. It is important that we run. To me, a condensed calendar can benefit me as much as it can harm me, but personally I would have preferred that we continue with the classic structure."
As a rider, can talking with a face mask be an obstacle, or even having a protective barrier in the box?
"Carole's test was a good exercise for this. It feels good to get out of all this; for 3 and a half months I only saw my girlfriend and my daughter, and one tends to have some paranoia. It is good to see people, so for me it is not a problem."
How do you train ahead of Jerez?
"On a physical level, you know what I've had in the past, my injuries and all that, and during confinement I took a big step forward. I had no problems, but feeling strong is a bonus and lately, maybe I needed this kind of thing. I worked every day and I feel great. I don't have a coach; I used my experience.
"Before confinement, I bought the latest 'Home-Trainer' available in Andorra and discovered something that really helped me. I needed to gain strength, and, in the mountains, you often lose muscle and do more cardio. But there, I did many kilometres in different profiles and I also worked with tools that help me develop physically. It was a first step. Then I was able to train outdoors and continue. Then I focused on building muscle."
Shifting gears on the right side of the bike appears to have posed problems on certain circuits, according to Christophe Guyot. Is this in the past now?
"I think that was when the team was asking questions about the future. I knew it and it is the same for everyone. When there is a minor injury or life change, that can raise questions. If my performance hadn't been particularly good, it would have been the first thing we would have played. And it would have been a mistake because it is not true. I spent five years suffering martyrdom, crying after the sessions because it hurt. No one saw it on the track, but I've really suffered. It was a difficult time.
"Frankly, I didn't enjoy this period because I was in too much pain. People did not know because that was my will. I protected my job, but today, having the gear shift to the right and not feeling more pain allows me to work even better than before. At Carole, there are only right turns, and having the shift on the right side didn't bother me at all!"
Have you started talking about next season?
"Yes, Éric Mahé talks about it with Christophe. I know this is a difficult time for everyone. I, at a sports level, would not give up anything, either this year or the next."
Enjoy 2020 World Supersport action with the comprehensive WorldSBK VideoPass!