Chile's home-hero Scheib: "We will come back stronger than ever!"
Monday, 6 April 2020 12:59 GMT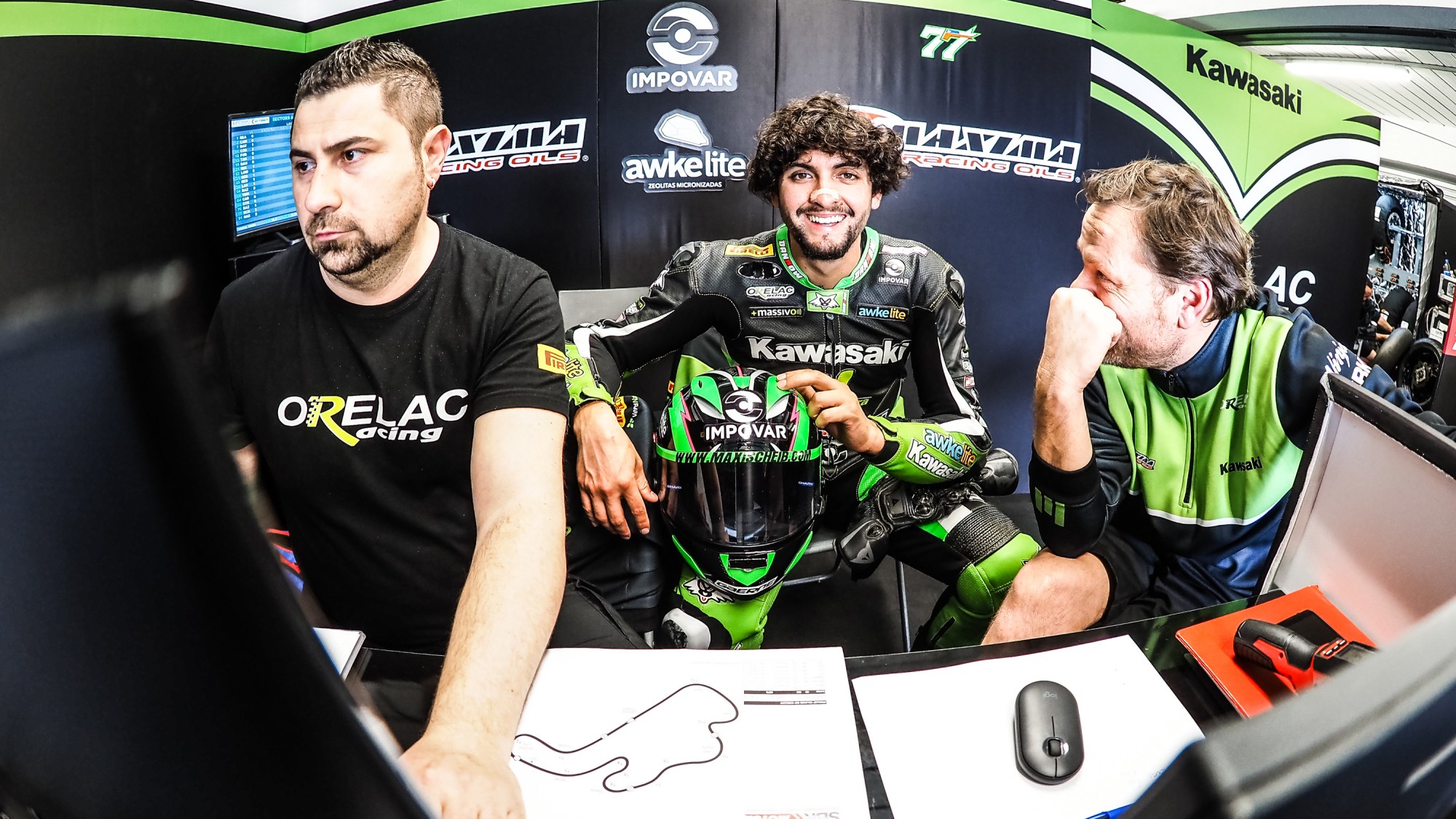 The ORELAC Racing VerdNatura rider may be a rookie in WorldSBK, but it is an old head on young shoulders feel as Scheib opens up during the forced break…
A new name in WorldSBK for 2020 but not one unfamiliar to the Championship, Maximilian Scheib caused a surprise at Phillip Island when he finished Race 2 as top Independent rider. In the process, he became the first Chilean rider to finish inside the top ten in World Superbike; now, Scheib opens up further to discuss how the situation is in South America with COVID-19, whilst also talking about why Jonathan Rea is the reference for the Championship.
Scheib was quite fortunate in his decision-making, having opted to fly back to Chile from Australia: "I went to Chile directly from Australia. There was talk of whether or not to go to Qatar, and I instinctively made the decision to go to Chile. I was lucky, because if I had traveled to Europe, I would have possibly had problems to return to my country.
"Chile is not one of the countries most affected by the coronavirus at the moment, but I have many friends in Spain and Italy who are having a terrible time, so I have been in quarantine for many days," explains the 24-year-old rider. "I am lucky to be able to live a little bit away from everything, in a family country house that is about 50 kilometers from the capital Santiago, and here I am with my family."
The Chilean ace also stated how different his situation is in comparison to other riders in Europe: "This isn't too different from my normal life, because I have always lived a little like this, away from people. Right now it's not like in Europe here, where nothing can be done. There is still no mandatory confinement and living in a rural area I can go out on my bike; I am trying to get a dirt bike to continue training. Personally I am lucky, although I am taking all the precautions and more."
Scheib also comments on the difficulties to be off the bike and sat at home: "As a rider, this is hard because we have done a pre-season and we have given 110% in training, so to lose that momentum, all those gym hours or doing motocross… It's a shame. But since it's like this everyone, you have to accept it. I have a young daughter, 8 months old, who I wasn't going to see, being in the Championship... Well it's ended up the other way around; I can be with her but I'm not racing on a motorcycle."
Having won a STK1000 race at Jerez, Scheib misses out on his first taste of WorldSBK action on European soil too: "I was really looking forward to getting to Europe, especially Jerez, since Spain is where I feel best because it is where I have competed the most. My motivation to train and arrive there at 100% was huge and still is.
Scheib is on a Championship-winning brand and model of bike, which means for him, there can only be one reference: "For me the reference is to look at the best. So, I look at Jonathan Rea, since I am also lucky to be able to check his data and to have support from KRT. Also, I have seen the amazing things he does and how well he is riding. I want to keep looking at Jonathan as a reference, and even more so with both of us competing on the same bike."
The 24-year-old is keeping his feet firmly on the ground for now, even after his promising debut in Australia: "Well, having a good weekend, going fast in practice and finding a rhythm, I'm happy with that right now. We have no pressure; we are going to take it as calmly as possible. What is certain is that in Europe we are going to be more comfortable. I am very calm because I know that I have an incredible bike, 2020 material and the support of Kawasaki. We have everything in our hands to improve and for me to grow as a rider in the ORELAC team, so I really do not want to set myself any goals because they will set themselves depending on our work. We are working well, so I think there will be a progression."
Finally, there was one important message 'Maxi' wants to leave for everyone: "People need to stay home, stay calm and wait, because we don't know how long this will be. Then, try to stay in shape. It is a time to focus on oneself, to worry about oneself and their family. Racing will return, without a doubt, and us riders will give our best to put on a show. We will come back stronger than ever."
Follow Scheib's progress in his debut season in World Superbike with the WorldSBK VideoPass!