WorldSSP300 leader González out of Donington with dislocated shoulder
Saturday, 6 July 2019 16:16 GMT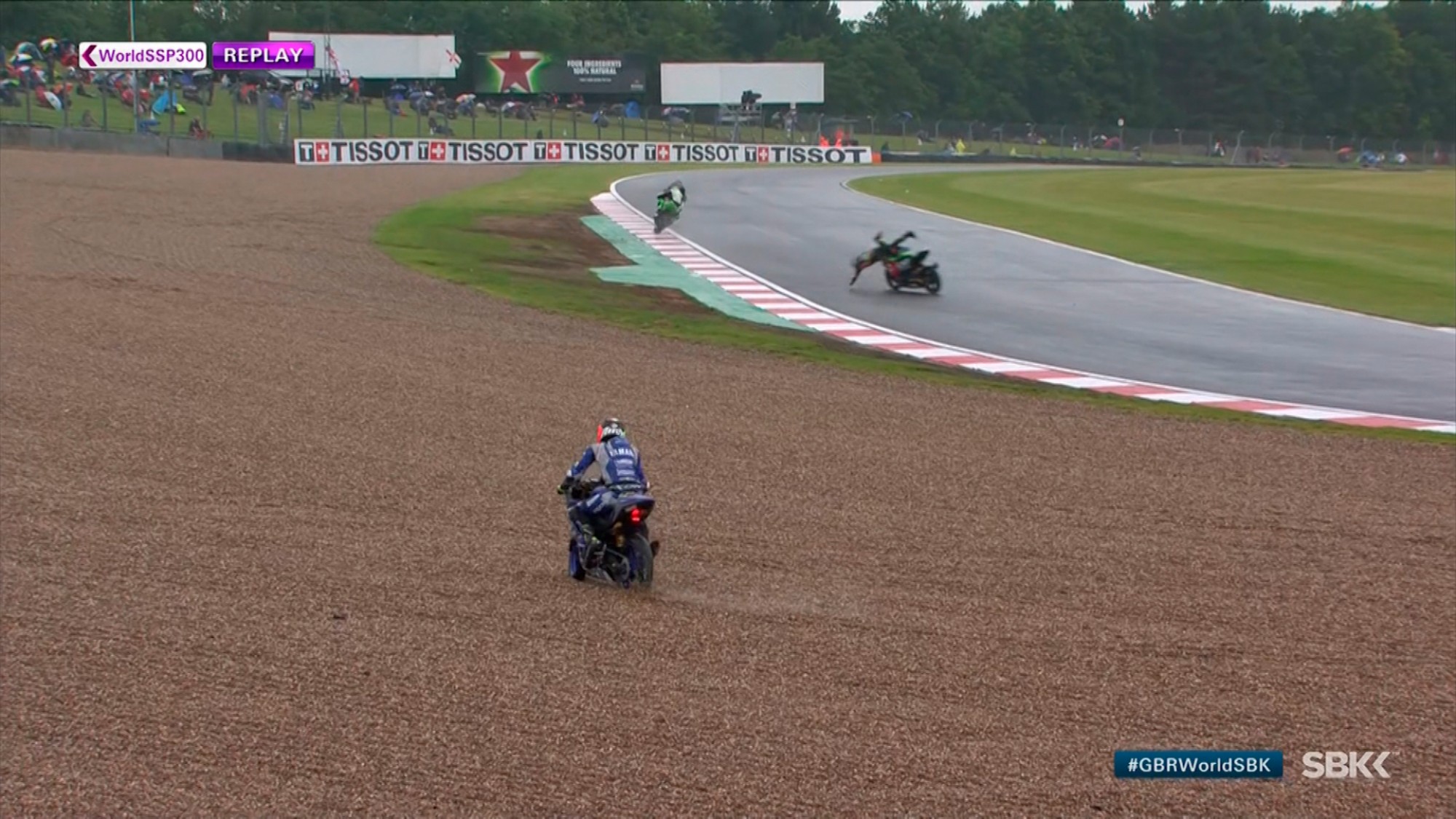 Misfortune strikes the Spaniard, who will nonetheless remain on top after the UK Round
The FIM Supersport 300 World Championship leader will not be able to defend his 43-point advantage at the top of the standings after a heavy crash in the Tissot Superpole. Manuel González (Kawasaki ParkinGO Team) has been declared unfit with a right shoulder dislocation after previously qualifying in 13th position.
The unlucky Spaniard suffered a nasty highside at Redgate with the bike falling on top of him as he landed on the tarmac. After receiving assistance at track side and further assessments in the medical centre, González was declared unfit to participate in Sunday's race.
With the 16-year-old out of action, Ana Carrasco (Kawasaki Provec WorldSSP300) is left as the sole rider standing of the top four in the WorldSSP300 standings, after Scott Deroue (Kawasaki MOTOPORT) and Marc Garcia (DS Junior Team) both fell to the Last Chance Race after their own qualifying crashes, neither managing to finish this race later in the day. Carrasco starts from 15th, with the next rider in the standings, Jan-Ole Jahnig (Freudenberg KTM Junior Team), down in 31st.
Follow what promises to be an unpredictable WorldSSP300 race from the UK thanks to WorldSBK VideoPass!