Sanchez wins exciting Last Chance Race!
Saturday, 11 May 2019 13:53 GMT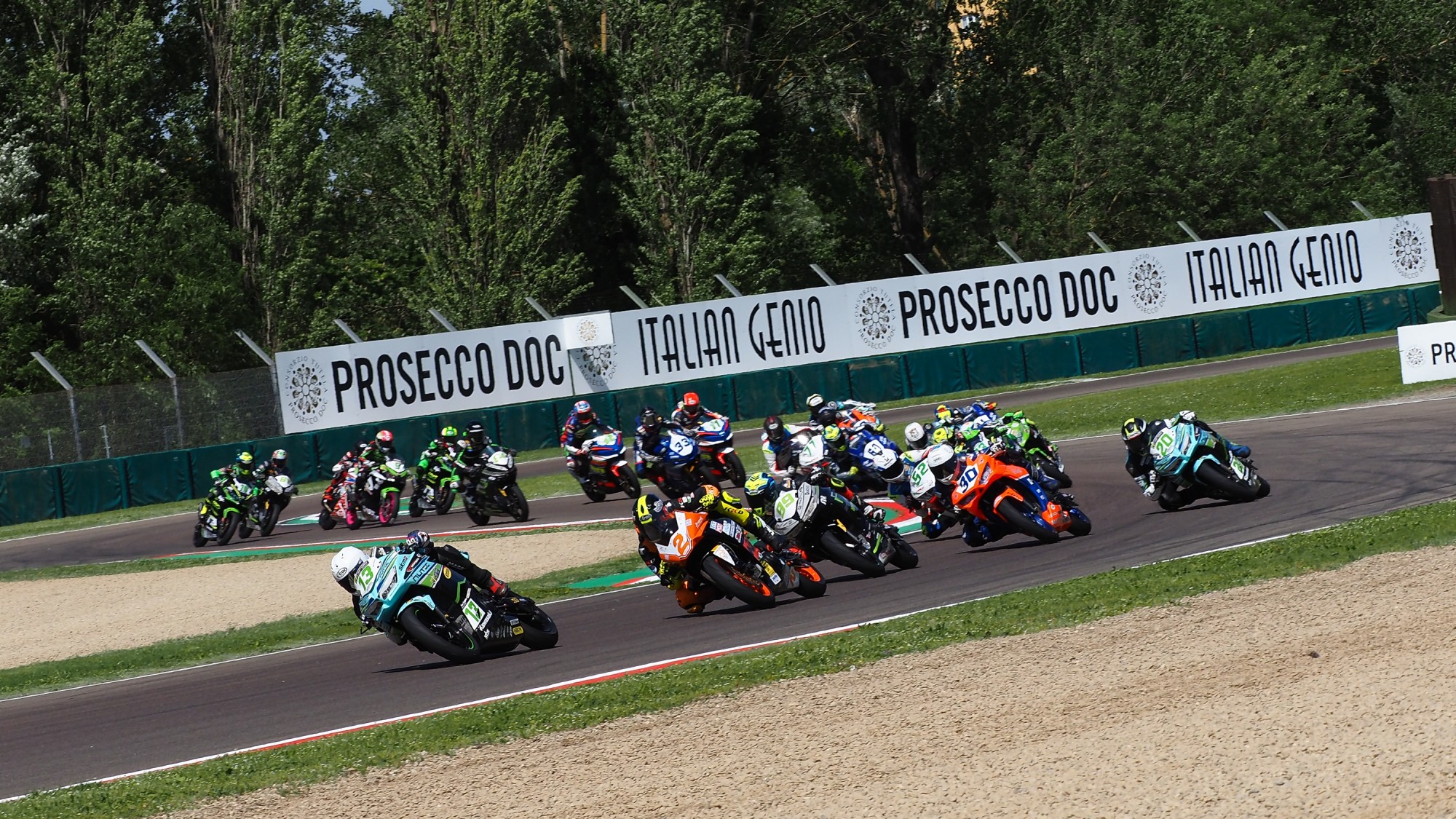 Spanish rider made it count with Konig and South African pairing Loureiro and Iozzo close behind!
It was a dramatic Last Chance Race for the WorldSSP300 class to end the second day of track action in Italy. The Imola circuit promoted close racing and despite early race leader Francisco Gomez (DS Junior Team) escaping in the early stages, a close fight in the final eight laps made for a dramatic finish, with Borja Sanchez (Scuderia Maranga Racing) taking the verdict.
Despite leading early on and pulling out a healthy gap, Gomez crashed out at Turn 11, meaning that the battle for the lead was now an all-out brawl. Borja Sanchez took over the lead of the race but it was far from conclusive.
Despite a crazy set of passes at the Variante Bassa, he held on to win the race ahead of Oliver Konig (ACCR Czech Talent Team – Willi Race) and Dorren Loureiro (Nutec – RT Motorsports by SKM – Kawasaki). Loureiro's teammate Dino Iozzo took fourth position and wildcard Giacomo Mora (AG Motorsport Italia Yamaha) was fifth, whilst the final rider to go through into the main race on Sunday was Swiss rider Lee Doti (A.S.D Team Runner Bike).
Watch the main race unfold tomorrow with the WorldSBK VideoPass!
Top six from Last Chance Race, full results here
Borja Sanchez (Scuderia Maranga Racing)
Oliver Konig (ACCR Czech Talent Team – Willi Race)
Dorren Loureiro (Nutec – RT Motorsports by SKM – Kawasaki)
Dino Iozzo (Nutec – RT Motorsports by SKM – Kawasaki)
Giacomo Mora (AG Motorsport Italia Yamaha)
Lee Doti A.S.D Team Runner Bike)