Marco Melandri's career: 20-plus glorious years on the world stage
Tuesday, 9 July 2019 15:36 GMT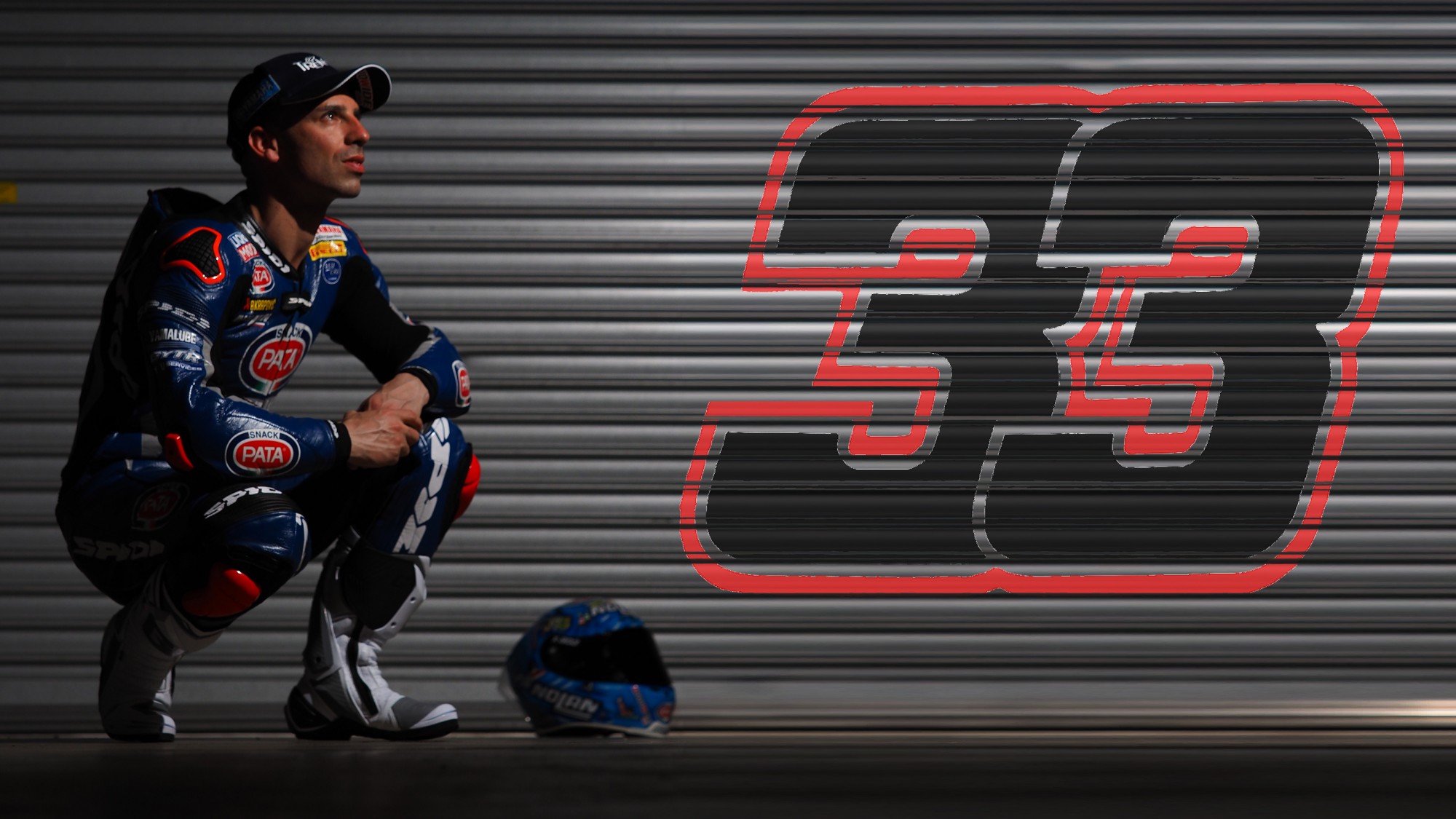 From teen antics in 125cc to racking up double wins in WorldSBK, few can boast a career as long or as successful
Marco Melandri (GRT Yamaha WorldSBK) has announced that he will officially retire from active competition at the end of the 2019 MOTUL FIM Superbike World Championship. The Qatar Round will be the final time we see the flashy Italian rider, never one to back down or avoid controversy in a career spanning twenty-plus highly successful years.
1997 was a superb year to be an Italian motorcycling fan, even by their high standards. Frankie Chili was charming fans around the WorldSBK scene, Max Biaggi managed to secure his fourth and last 250cc title, while a young Valentino Rossi scored his first world championship, in 125cc. It was also the same year where we first had the chance to witness Melandri on the world stage. Taking part in the Czech GP aged 15 years and 24 days old, he became the youngest starter in 125cc history; even though no points were scored, the first impression was a great one.
Melandri was back a few months later for the full 125cc season and wasted little time in his new home. He scored his first win in 125cc at the age of 15 years, 10 months and 20 days, a record which stood for ten years and has only been surpassed since by Scott Redding and Can Oncu. He would finish that season as best rookie and third overall; one year later, Melandri missed out on the title by a single point, after winning the infamous, season-ending 1999 Argentinian GP.
Despite this, he made the decision to move forwards and into the 250cc class, entering a fruitful three-year relationship with Aprilia in time for the new millennium. Melandri adapted swiftly to the demands of the higher-powered machine, scoring four podiums on the trot in the closing stages of 2000. A first race win would fall the following year, but 2002 would be his true breakthrough year. An unbeaten streak of six races would take him to the top of 250cc as he became the series' youngest ever champion at the time, overthrowing Valentino Rossi's previous record.
On the back of this already impressive resumé, Melandri's next move was a big one. Heading into MotoGP™, the Italian rider struggled to adapt to the tricky Yamaha, scoring just 45 points in his rookie season and 75 the next, although a maiden podium was achieved in 2004.
2005 and Honda would be where Melandri found fame and form: runner-up to Rossi in 2005, scoring back-to-back wins at the end of the year. Although he finished 4th in the standings in 2006, it was also arguably his strongest to date, as he ended just 24 points behind Nicky Hayden and conquered three race wins.
While Melandri would no longer reach those heights in the premier class, he remained competitive, riding for Honda, Kawasaki and Ducati between 2007 and 2010, picking up a few podiums along the way.
By 2011, Melandri felt the need of a change of scenery and found it in the WorldSBK paddock. Just like his Grand Prix debut, this one also came onboard a Yamaha, although in this case it was a much more successful initiation as he finished the year as runner-up to Carlos Checa, taking an impressive four race wins and 15 podiums along the way.
He changed manufacturer once again in 2012, this time leading BMW's new WorldSBK project. The German giant had never won an SBK® event before his arrival – they finished the year with six, all bearing Melandri's name. A hefty crash in the penultimate round of the year proved to be costly however, as he was forced out of the second race of the day when the championship lead was still within touching distance. 29.5 points was the gap between himself and winner Max Biaggi at the end of the season.
Melandri's second year with BMW proved to be more successful in terms of points, yet he finished the year fourth in the standings and with fewer race wins. That led him to Aprilia for 2014, a bittersweet season for the Italian: six race wins, but 4th again as teammate Sylvain Guintoli claimed the WorldSBK crown.
After a short-lived return to MotoGP™ in 2015, Melandri took a sabbatical before joining the Aruba.it Racing – Ducati squad for 2017 and 2018, where he racked up another three race wins, taking his tally all the way up to 22, more than any Italian rider before him. This season, he opted to join GRT Yamaha for their first foray onto the WorldSBK scene. An Italian squad and the manufacturer that first brought him success in WorldSBK: a fitting end to a phenomenal career. But rest assured that, with 15 races remaining in 2019, the final moments of joy in this incredible journey are likely yet to come.
Watch the best moments from Melandri's incredible journey through WorldSBK thanks to WorldSBK VideoPass!