Leandro Mercado set for Jerez comeback
Wednesday, 29 May 2019 10:40 GMT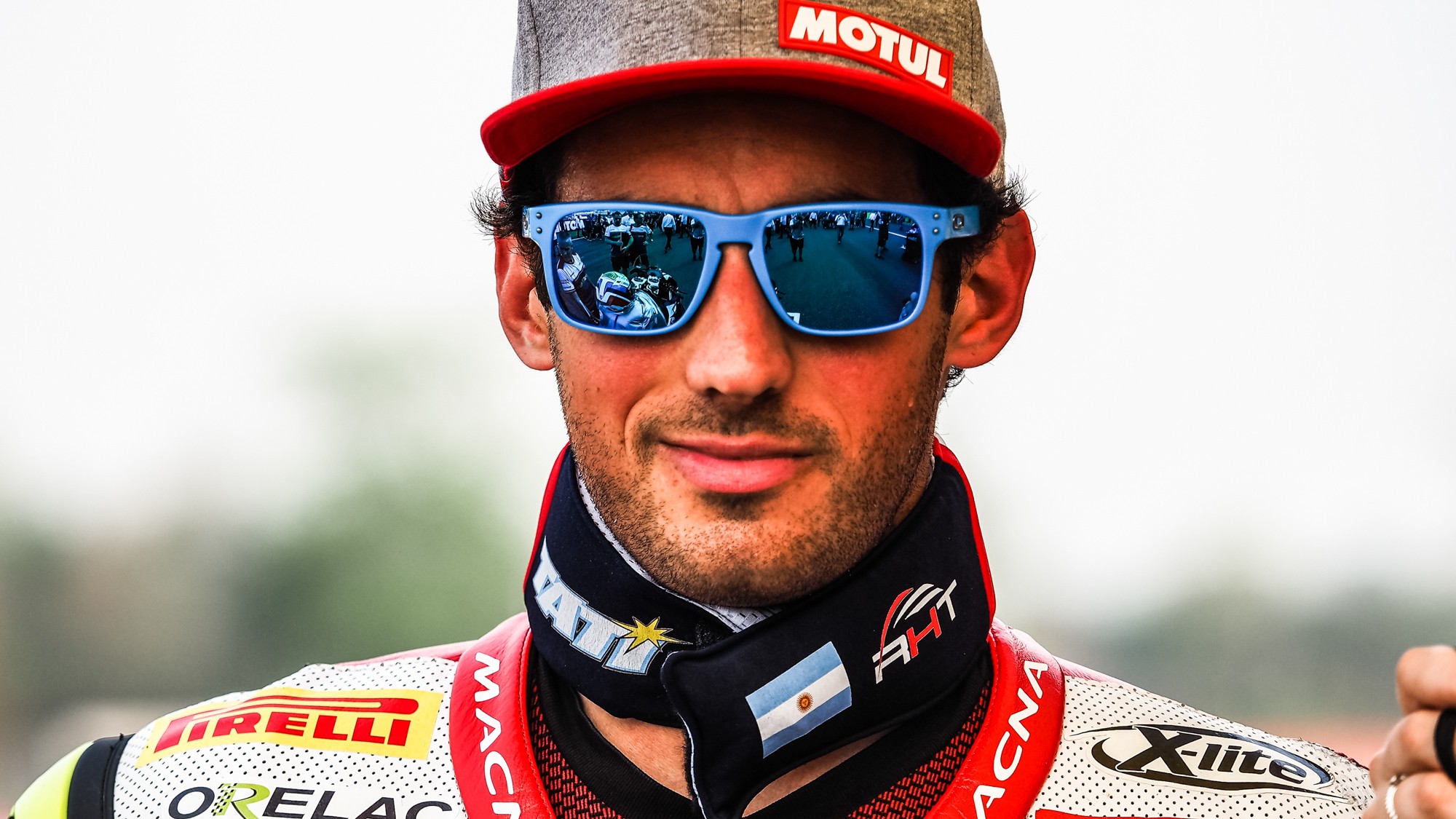 Recovery time is over for the Argentinean rider, who now prepares to return to the tarmac after eight weeks out from competition
Following two months of rehabilitation, Leandro Mercado (Orelac Racing Verdnatura) will return into action at the ACERBIS Spanish Round after suffering a left wrist scaphoid injury in Race 1 at MotorLand Aragón that forced him to sit out the 4th and 5th round of the 2019 WorldSBK season.
Ready to hit the tarmac again onboard his Kawasaki ZX-10RR after an eight-week stop, the Argentinean rider has revealed that he feels prepared for his comeback, and that he aims to be back at his full strength before the start of the summer break.
"My hand has improved a lot, and it has regained most of its strength during these weeks" explained Mercado. "We are still working on improving its mobility, but I am doing rehab in Imola every day, and there is still one week to go before the Spanish Round. I am confident that I will be even more ready for it. Of course, the exercises that we are doing now are different from the movements that I will have to do on the bike, but I did a small training on a bike some weeks ago, and the feeling was good".
The Acerbis Spanish Round will be held at the Andalusian Circuito de Jerez Angel Nieto, a track that, according to the 27-year-old, has a layout that will help him making a gentle return to racing: "Jerez is a race track that I like and that suits my riding style. Moreover, it is a circuit with a lot of right-hand turns, and I think this will help me a lot. Right now, I am struggling to turn the bike left because all of the weight is on my left hand in that maneuver".
Despite having missed Race 2 in Aragón and two rounds this year, the Argentinean rider remains optimistic about his 2019 season, and has clear goals set for the remainder of this campaign: "I lost a lot of points missing the last two rounds, and during my last race in Thailand I had to retire due to a technical problem. We had a tough start this season, and with the injury now we have to reconsider our plans and goals for this year. Now we need to focus on every single race and proceed step by step. First, we need to return to the same level that we had back at the beginning of the season. We aim to finish within the top 10 and finish as first independent team at each race. We have been unlucky till now, but I hope that after Jerez, things will start to get better for us".
During Mercado's absence, the Orelac Racing VerdNatura team had the chance to count on an experienced rider such as Hector Barbera, who replaced their injured regular entry in Assen and Imola. The Spaniard gave his contribution in continuing the fine tuning of the ZX-10RR of the squad: "It is always difficult to continue working on a bike when you have a different rider on it, but Barbera is very experienced and he was able to test different solutions during the two rounds that I missed. In the end, they only confirmed two small changes on the bike, which I am extremely curious to try! I feel well and ready, and I can't wait to be back out on track and finally show our true potential".
Don't miss Leandro Mercado's return to the tarmac at the Acerbis Spanish Round thanks to the WorldSBK VideoPass.