Tati Mercado: Imola return ruled out, focus shifts to Jerez
Monday, 29 April 2019 08:51 GMT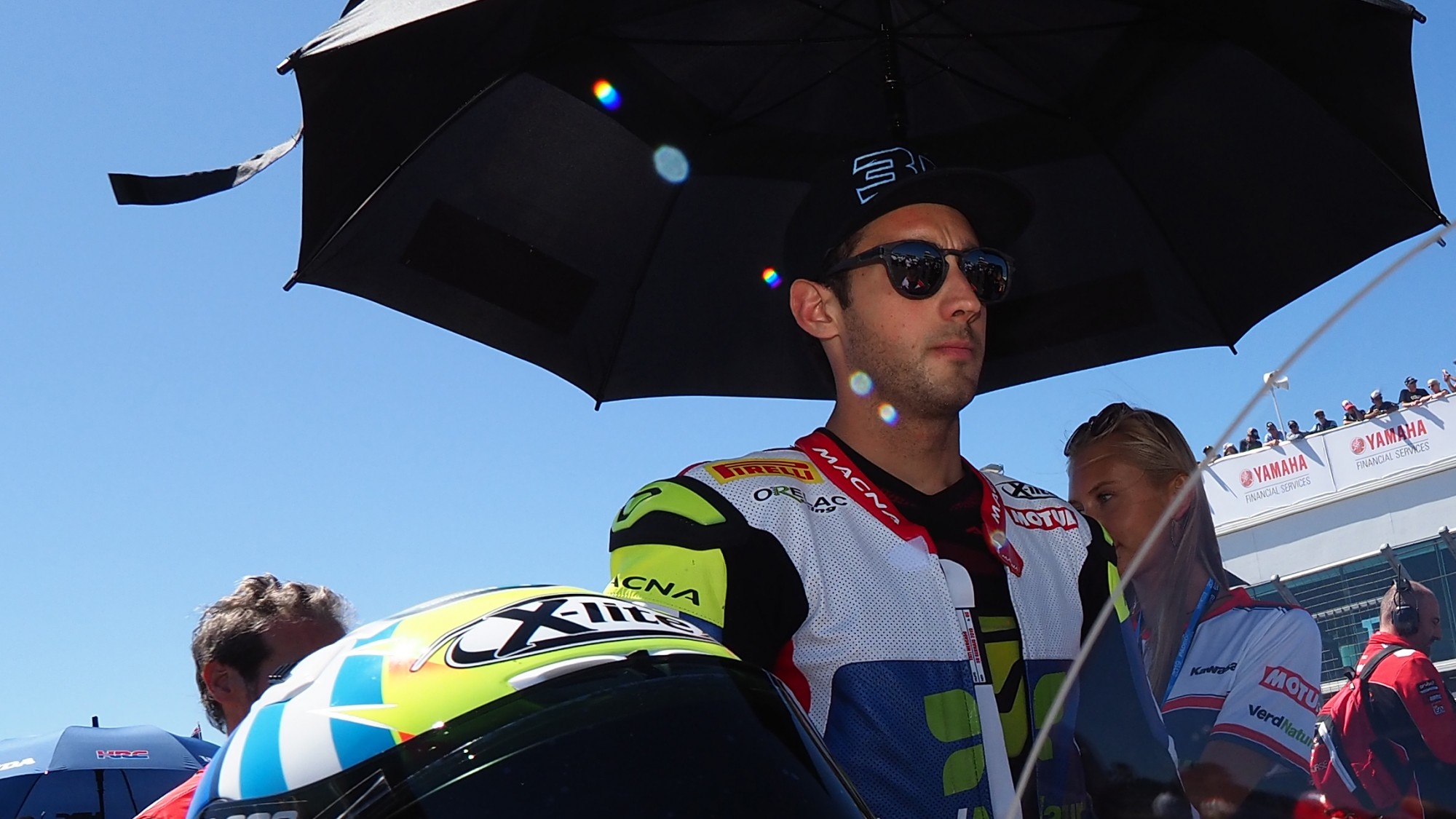 The Orelac Racing VerdNatura rider is still recovering from the scaphoid injury he suffered at the Aragon Round.
The injury that Leandro 'Tati' Mercado (Orelac Racing VerdNatura) suffered in Race 1 at MotorLand Aragon will force the Argentinean rider to also sit out the fifth round of the MOTUL FIM Superbike World Championship. Speaking with WorldSBK.com, Mercado has confirmed that he will not be a part of the Pirelli Italian Round (10-12 May) and will instead focus on returning four weeks after that at Jerez.
"Last Wednesday I was examined again by Dr. Font, in Barcelona", he explains. "They took the stitches out and everything is alright, but I still need to wear a wrist brace. My hand needs to remain immobilised until the bone heals completely, so I'll still have to wait another two weeks until I can move my wrist. We'll need to wait until the splint goes off, probably May 7th, until we can decide what the next steps are and start rehab".
Although Mercado was desperate to be a part of the action at Imola, the Argentinean was forced to reconsider once the likely recovery timeline for his left wrist scaphoid injury became clearer.
"The idea was to be back at Imola, but the risk was just too big to take, even more so when you factor in my previous injury, so it will be better to wait until I'm positively 100%", Mercado admits. "It will be less than a week before the race when I can properly start rehab. We took the decision together, the doctors, the team and me, we don't want to take any risks. I think it's the smartest choice, particularly when you consider the nature of a track like Imola: physically demanding, where you're constantly fighting with your bike and you use your arms a lot. We might have had second thoughts on a flatter track, but Imola is not the right place to return. I want to wait until I'm 100% before coming back, so that there won't be any more issues in the future, that's what's important. I'll be back at my best in Jerez for the rest of the season while avoiding any drawbacks".
Mercado's absence will give Héctor Barberá another chance onboard the Kawasaki ZX-10RR, after filling in for Orelac Racing's regular rider at Assen. Mercado remains upbeat about his prospects this season, as his focus shifts to June and the fight in the Independent Riders' standings.
"It's something that can happen in this sport, but to be honest the injury has made this season a bit tougher, the goals and planning we had. We were doing a great job, steps had been made since the start of the year. It's a shame that this had to happen right now, because we struggled quite a bit in the two flyaways, in particular on the long straights. Top speed wasn't so much of an issue for the next tracks on the calendar. Assen would have been a great circuit for us, but I think the ones scheduled later in the year could also be good. Jerez, Misano, Donington, Laguna Seca – these are tracks where we won't be at such a disadvantage. I hope I can be back in full shape for those four Rounds before the summer break".
Catch any updates on Mercado's recovery and the rest of the World Superbike season with WorldSBK VideoPass.