"Japanese spirit" propels Okubo to career best WorldSSP result
Tuesday, 14 May 2019 10:20 GMT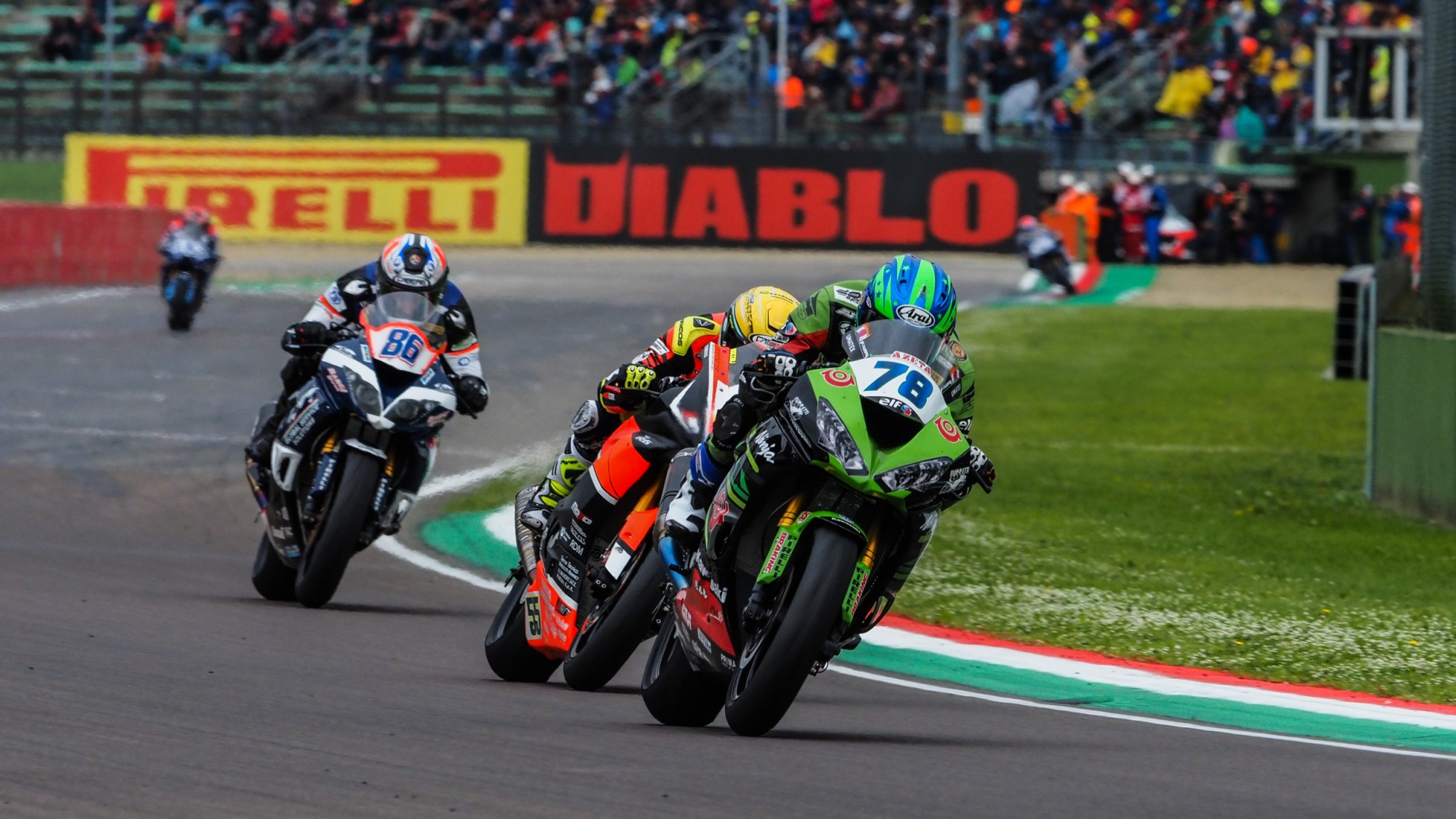 It was a fantastic race for an ecstatic Hikari Okubo, who achieved a career-best fourth at Imola!
In what was a frantic WorldSSP race, Hikari Okubo (Kawasaki Puccetti Racing) achieved his best ever finish in WorldSSP with a fourth position. The Japanese rider has been having a great season and has finished every race inside the points, of which all have been inside the top eight.
Okubo's season has been so good that in fact, he has already surpassed his points tally from 2018 in the first five races of this season. Regardless of what he does, it is Hikari Okubo's best season to date and he will be hoping to continue his strong form on to the Acerbis Spanish Round at Jerez.
Reflecting on his weekend, Okubo stated: "I am so happy because I got my best result so far this season, but if I got one more place I would have got a podium. There was a big mistake in the first lap of the race and I made a big drop, but I never gave up. That is the Japanese spirit. Step-by-step I pushed so hard every lap and I could get to fourth position. Now I need to do one more step and in the next race, I will try for the podium."
Okubo's form at Jerez isn't great, with just two 13th places in 2016 and 2017 – but the leap in performance he has made since then render that particular statistic rather inaccurate and possibly irrelevant. The 2019 Hikari Okubo is one that is hungry and now with the right package, who knows where he will be by the end of the season!
Watch Okubo and the rest of the WorldSSP grid in action at Jerez with the WorldSBK VideoPass!