In-depth with Melandri: "The best moment of my career is yet to come"
Wednesday, 26 June 2019 09:25 GMT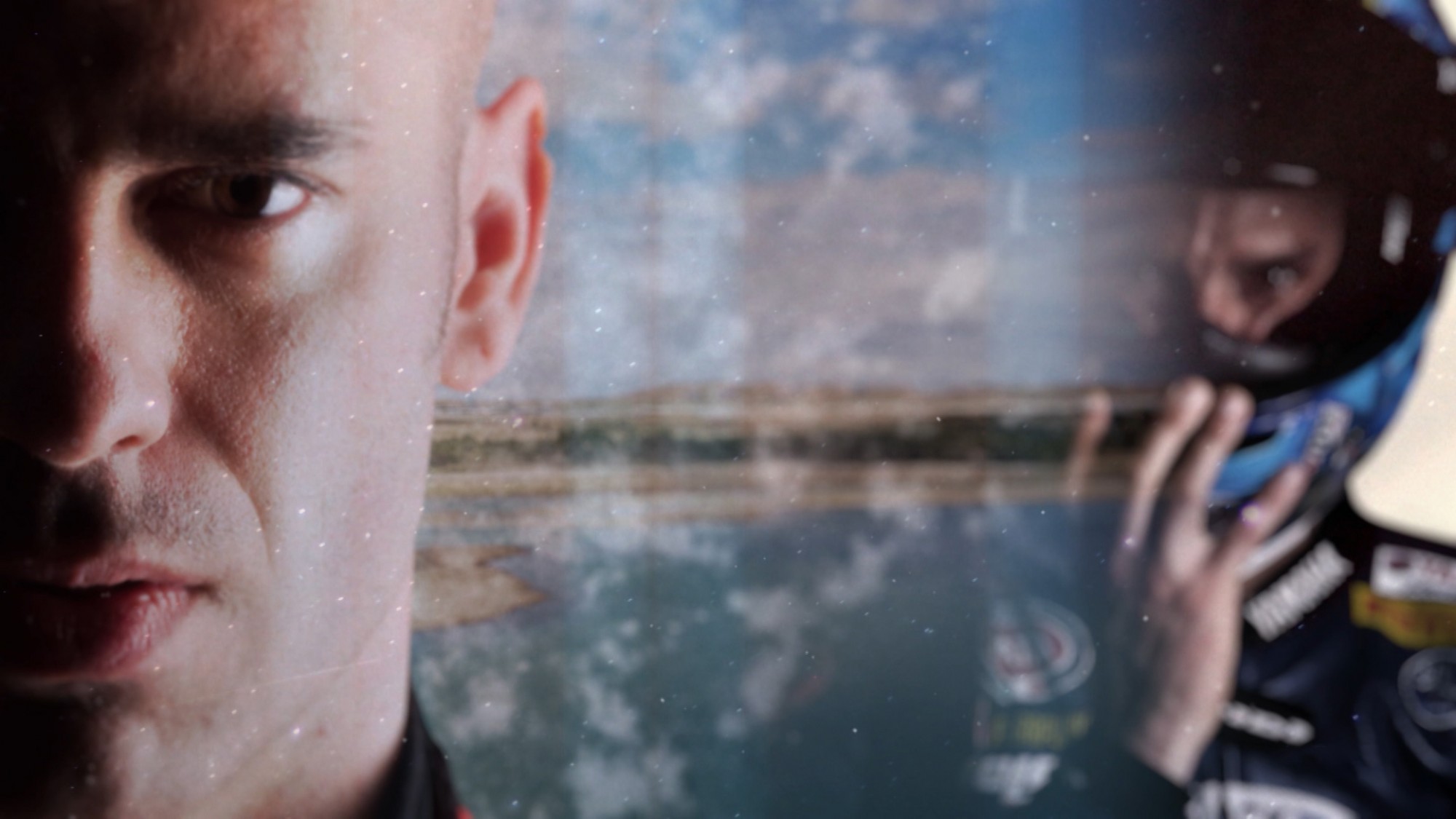 The veteran Italian rider dives into his past and reveals his philosophy inside and outside the track in this sit-down interview
Nearly 37 years of age, but with plenty of mileage left in the tank and a very clear mind to go along with it. He is Marco Melandri: 250cc World Champion in 2002, MotoGP™ runner-up in 2005, WorldSBK runner-up in 2011. Accomplishments that speak for themselves, however Melandri's passion and life experiences go much further than that. Here is the man himself in his own words.
Motorbikes have been a part of my life for as far back as I can remember. It's always come naturally to me; my parents were passionate about motorcycles.
Riding was a game for me, we never thought that it could be my future. My family didn't have the financial resources to think about a career as a rider, but then something happened. My mother wasn't well, and we knew that she didn't have much time left. She knew that my biggest passion was motorbikes and in 1987, at Christmas, when I was just four years old, my present was a motorcycle. That's when I started to ride, and I've never stopped since.
I was a bit lucky when I started. That's when minibikes arrived in Italy. Vittorazzi used to bring them in from Japan. I did well in my first races and he helped me by handing me some minibikes to race. They didn't cost loads, but not having to buy them was still a huge thing for us!
Loris Reggiani helped me when I made the switch to bigger bikes. He had a team where Forli's kids raced. I was 12, he tried me out on track and I was instantly quick, so from there onwards he helped me out. One year later I was riding in the world championship. I didn't even realise. It became a job long before I figured it out.
When I won the world championship it didn't come as a surprise, because I had lost a few before. In my first year I was 3rd, 23 points off the champion. Then, the next year, I lost by one point. I started the year after that very strongly but had some issues and a bit of bad luck. Finally, in 2002 I was able to achieve my dream.
When I was in MotoGP™ I felt quite often that I was in the right place at the wrong time, and that I was never able to fully reach my potential.
I've had a lot of rivals, but it's not possible to compare them. But in those few races I did back in 2015, when I saw Márquez from inside… I realised that he had something that no one else did.
You need a lot of things to become a rider. Talent, above anything else; but then there's the will to work hard, to accept certain sacrifices, to have the right people around you. But you also need some luck, that always comes in handy.
A team is like a puzzle. Obviously, there's a key piece, but everyone is essential and it's the ability to work together in harmony that allows everything to go well.
I think our championship really began in Jerez. Now, after several races and tests, we're starting to understand our bike and improve accordingly. Our goal is to fight for the podium in every race. I don't want to make any long-term goals, because every time I do that they end up being ruined! So, I'm not sure…
I've had a lot of tough moments in my career! The last one always seems like the toughest, but time always ends up healing any wounds.
I am getting on now and I know that one day I'll have to stop riding. When that day arrives, I'll be ready to accept it. I'm fortunate to be passionate about many things, there's a lot that I like doing.
I want to stay around this atmosphere, but on my own terms, without any obligations or imposing roles. I want to enjoy life and do it with the people I love.
Flying is a hobby for me and I want it to stay that way. I don't want it to become a job, otherwise I would enjoy it less than I do now. A lot of people are passionate about the technical side, but I don't know anything about planes. I just like flying.
In 2015 I flew to the Barcelona race with my own plane, but then the weather got worse through the weekend. I had to take another flight home, then one week later head back to Barcelona in another flight to get my plane back. I found out that going to races in my own plane may not be a viable option!
We've been living in the mountains for a year and I've discovered a lot of new things, a lot of different sports. I'll probably continue practicing different sports when I stop competing, simply because I enjoy it. It'll depend a bit more on what hobbies my daughter has. My goal will be to help her with her passions and enjoyment.
Some people have described me as a person with a weak character, but I'm actually someone who never stops fighting. I never feel discouraged, even if sometimes I can get mad. But if I see the people around me are fully involved and work hard, I never give up nor do I break down, in any situation. What I can't accept is people that try to take the mickey out of you.
I am thankful that there have been so many beautiful moments in my career and I think the best one is yet to come. To win again on the Yamaha, for example. I don't think I can win the championship this year, but I'm not giving up… We'll see what happens this year. I believe that with some stability I could have a chance. I don't have many years left, but I think I can allow myself one or a few more…
Follow Marco Melandri's progress in the World Superbike championship thanks to WorldSBK VideoPass!