In depth with Baz: "People can easily forget who you are"
Monday, 16 September 2019 08:35 GMT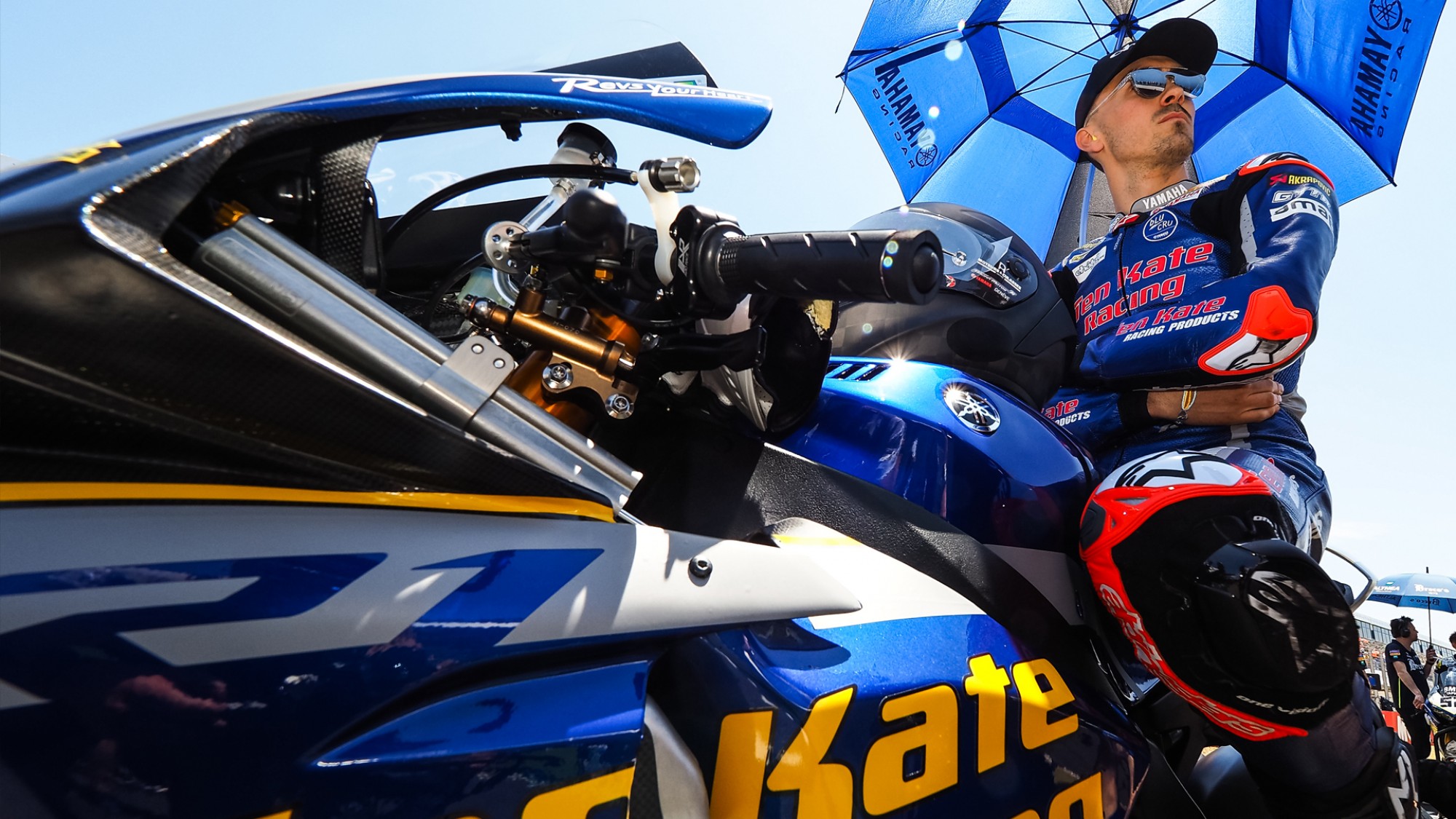 From party animal to aspiring WorldSBK champion, get to know Loris Baz on a more personal level!
Since returning to the WorldSBK paddock, Loris Baz (Ten Kate Racing – Yamaha) has featured prominently inside the top ten – stringing together a strong series of results. However, the Frenchman is constantly raising his own bar and is setting his sights on coveted achievements in the future. From his ambitions to become WorldSBK champion and bouncing back from the hardest moment of his career, to being an off-season self-confessed party animal and acquiring fame, this is an open and honest Loris Baz.
It was not easy to watch the other riders come back, maybe the hardest moment of my career. It is not easy when you are at home, but I knew the situation then and I took the decision. I had to wait for a good bike and to come back in a strong position. Normally, I am always smiling but this winter, I was a bad guy!
I know what I can do with a strong bike and strong package, and I knew that my next destination had to be the right one. Maybe 2018 was not the right choice to do the season that I did, because we didn't have the potential with the team to do anything good. I didn't want to make the same mistake again; I didn't want to ride a bad bike and have bad results because it is a bit of a crazy world, and people can easily forget who you are.
The target for me now is to be able to fight for the World Superbike title as soon as possible. I am getting older but each year, I have greater passion for two wheels and this profession. The dream of winning again is what gives me the motivation every day to try and achieve the goals.
The worst thing now are the injuries, when you are at home and you can't do anything, apart from wait. I'm a bit of gypsy I think, because of all the travelling and packing. When I am away, I look forward to going home but after two weeks at home, I want to go away again. I love to travel, it is a part of my life; when we have time off, I like to see my friends who are far away from me.
I can be a bit of a party animal! In the season, you cannot be a rider and a party animal at the same time, but we are lucky enough to have a long summer, winter and good time between some rounds, so I can see my friends and have a crazy party week before going back training. I can manage this pretty well.
My girlfriend didn't know anything about motorcycles at the beginning, so when she came to the race, she never wanted to go behind me on the scooter because she didn't trust me. When she first came on the scooter, she was yelling, "go slow, go slow, go slow!" She enjoys coming to the rounds now, but it is good she has other interests like me, so we can disconnect from the racing.
At the moment, I really want to fight for the World Superbike title. The team I have are really good and I want us to fight for the victories and championship as soon as possible, maybe next year. At the moment, I am already thinking about this. I am 100% committed to WorldSBK.
A lot of my motivation came from Loris Capirossi – that is why my name is Loris. Then, when I was growing up, the last rider that really impressed me in front of my TV was Casey Stoner. However, when I am home, I watch a lot of sport in general and we are lucky to have so many good athletes in many sports. They all push each other to be the best.
A lot of riders say racing hard is 'part of the game' when they do something to you but if you do it to them, they go to race direction.
In terms of friends in WorldSBK, I really like Toprak Razgatlioglu. I think it is because he is a bit like me, and doesn't complain, he just likes a good battle. He races hard but is very respectful too.
I really like it when I am recognised, in a city or an airport. When people ask for a photo and I try to be close to the fans, but I can have a normal life too.
Don't forget to follow the rest of the 2019 WorldSBK season with the WorldSBK VideoPass!