Rea: "Over 21 laps it could be completely different"
Friday, 12 October 2018 21:58 GMT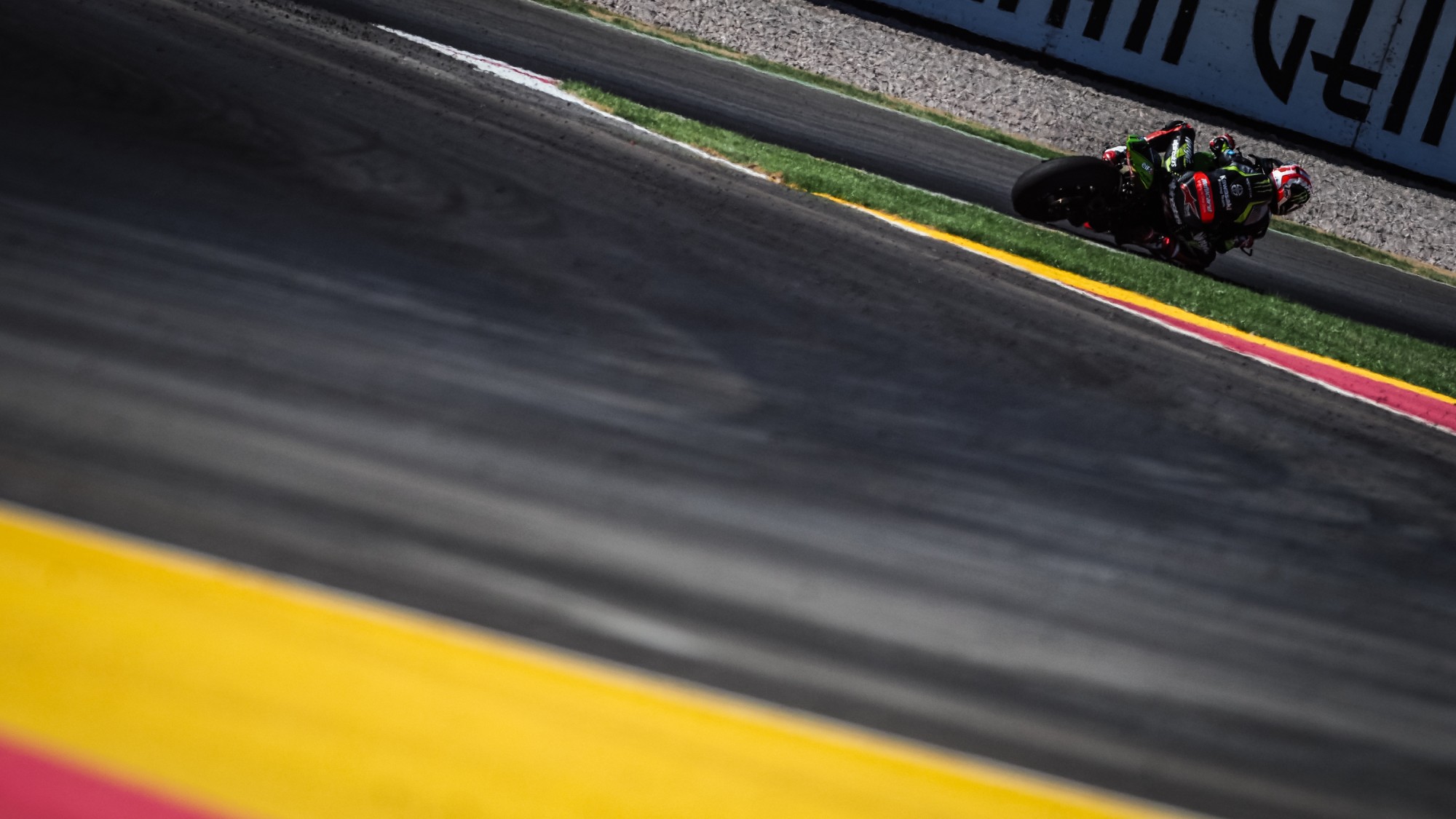 2018 Champion leads the way on Friday but remains wary of challenges ahead
Jonathan Rea (Kawasaki Racing Team WorldSBK) was the fastest man in two of the three Free Practice sessions on Friday, claiming the top spot at the end of the day with the only sub-1'40 lap of the new Circuito San Juan Villicum. It was a fantastic opening day for the champion, who fought back challenges from several riders to lead the way into the weekend.
In ever-changing track conditions, the Northern Irishman found the right rhythm to remain consistently at the top of the timesheets. But with more and more rubber on track after every session and no data from other years available, Rea remains cautious about his options in Saturday's Race One.
"The only issue we have racing is that there's just not a lot of rubber on track – it's a bit of a drama for set-up", he admits. "We haven't changed the bike all day because I keep telling Pere: "There's no grip out there", but every session the track is getting faster and faster. The more rubber, the better and the more we can force it, but until then we're kind of on eggshells. It's a huge challenge".
The absence of data has made this a trickier round for everyone. Finding the right gearing has been the first challenge to overcome: "With this long back straight, you kind of gear the bike to carry the speed for that, but then that's a huge compromise around the track. In many areas we're too long on the corner, on the exit there's not a lot of power. I'm asking my electronic guy for more and more power, but there's nothing there".
He adds: "I've been trying short-shifting in different areas and to keep the power in the right area, but the most important factor here is grip. There's no substitute for that".
Race One thus promises to be a nail-biting affair: "It's not going to be one of those races where, if you get clear track at the beginning you have a small gap and you're a shoe-in for the win. I feel like the race is going to be won in the last 3-4 laps with the guys who get their set-up spot on".
Find out who can become the first ever WorldSBK race-winner in South America thanks to WorldSBK VideoPass.