This is who I am and this is what I think: Jordi Torres
Wednesday, 19 April 2017 10:29 GMT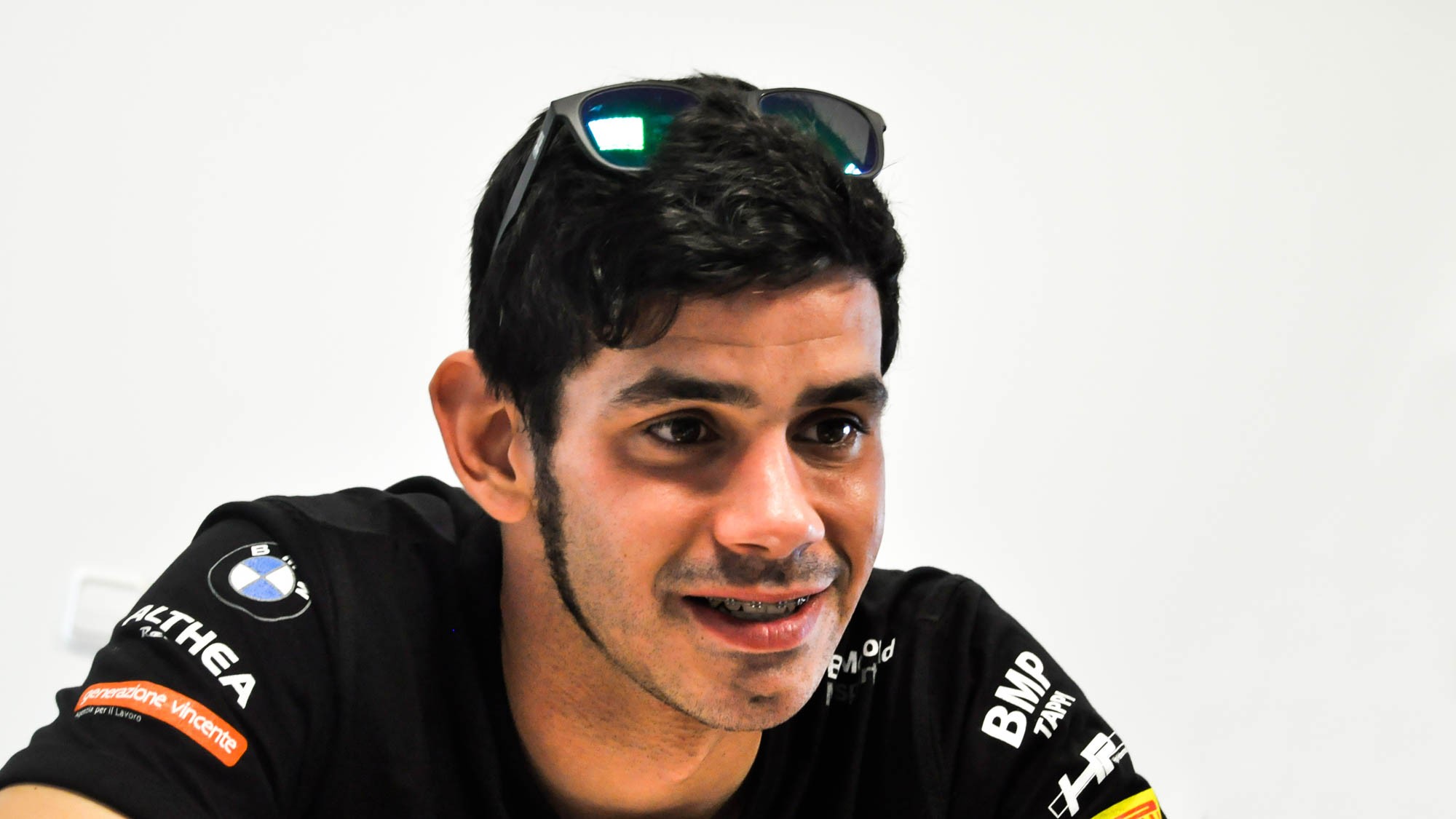 The Althea Racing BMW Racer shares with us some of his life-long thoughts.
Racer, from Rubí (20 kms from Barcelona), about to turn 30 (next August). He is competing in his third season in the MOTUL FIM Superbike World Championship, his second one with a BMW. He has become a personality of the paddock for his extrovert and comedian nature, but he has many other qualities that some might not see. Continue to read if you want to find out more.
I am a cheerful person, I find the joy in life, and I laugh at myself a lot as well as laugh a lot with others. I enjoy everything. The day I do not enjoy life in the paddock is the day I will retire and go home.
I am not a showman, it's all a lie. This [life at the circuits] is my day to day life, I'm like a clown and that's it. Things are good for me. If I have done anything wrong, I walk around to avoid the glare and return with a smile.
Obviously, I would like to win every race, that's why we are all here. It is true that getting ahead takes a lot of work. I have a difficult bike, but I think we are working very well and we have made a jump from last year. I was not sure we could make the step; I also did not expect to be in front of the Honda or Yamaha.
What would I do if I got Jonathan Rea's bike? Well for starters I would not only jump on it and go fast, because it is a bike totally different from mine. You won't go faster by only riding the best bike, it takes much more. Maybe I would not ride the bikes with the same style as the Kawasaki riders, so it might not be worth me getting on the best bike.
I think with Aprilia I have already shown that I can be ahead, even in my first year. Riding with everything new for me I was able to put in some good races, and I got on the podium and secured a win; And surely if I had ridden the bike a little harder ... I would have done more. I kept my cards too close to my chest.
Now I am more aware of everything, and if I had a more competitive project in hand now, I would probably know a lot more. If in the future I ride another bike, I will feel more prepared to be move ahead. I have no doubt about myself.
When we head out on track our life depends on what we do on track. What we do is something so serious, so risky, that when we are out you have to take advantage of every moment to the maximum, you cannot sit on the fense, as people won't enjoy coming to watch you, and it is important to push to the maximum for the people working for you. I find it positive to always push forward with a smile.
I've never said no to a fan. Sometimes I will ask to please come back later, if I have to change out of my leathers for example, and I hope they will understand this. Then I will take time out from anywhere to be with them. But I would not know how to become the bad guy, I do not like to deny a fan anything, as we are all people.
You see me and I have a normal physique. I have normal arms, I do not have big biceps or rock hard abs, but I can handle the two races very well, as well as all the workouts, and my race rhythms are always good, I do not come down. My mornings training with Marcel.lí Massafret (physical trainer) are becoming very useful and above all help me to be more concentrated: The less tired you are, the more you can concentrate on riding.
In the opposite to what some people might think, I do not have many friends nor do I go out and meet people. I keep myself to myself, stick to what I know and that's it. For example, the routes I make by bike. If someone suggests that I do another route that is different, I won't listen, I will do mine as I already know how hard it is. It's the same with my friends. I have my friends who I know well, and if someone new comes at first I am a little reluctant, although I may eventually connect. But I have my friends, and I do not want to make a super big gang of friends because I think they are not friends, they are only acquaintances.
My girlfriend, Maricel is always there, supporting me and helping me. She is my test platform for jokes and laughter. I will always test out my ideas with, she is the one that has the most patience in the world, and she is my love.
I do not have pets, I have a zoo. Although it is really my mother's. We had 12 cats, but one female has just given birth and now we have five more kittens. We have two dogs, one male and one female; they are both different types of dog. We have never bought an animal; they have all arrived at the house under different circumstances. We have five different types of hens and four ducks. The latest animal, which has already become the star of the house, is a goat called Elvis, by coincidence. He was already given that name, and it is because of his hair style.