Torres: "I Think There is Still A Lot of Potential In The Bike"
Wednesday, 9 November 2016 16:53 GMT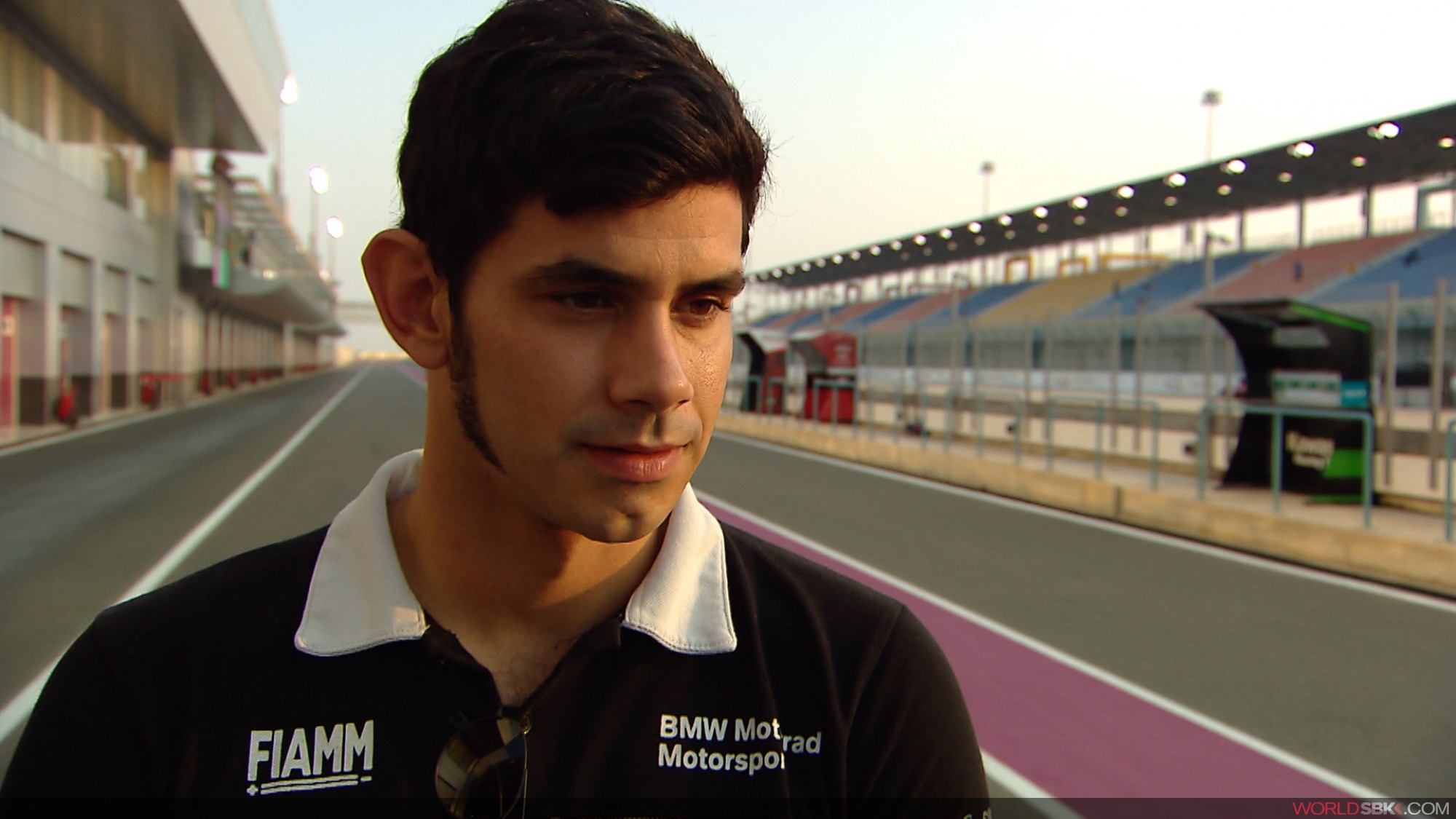 The Spanish rider confirms another season with Althea BMW Racing Team
Jordi Torres will continue to compete in the FIM Superbike World Championship in 2017 after renewing his contract with the Althea BMW Racing Team. In an exclusive interview with WorldSBK.com, Torres revealed that he's looking forward to another year with his team, led by Genesio Bevilacqua and gives his insights on the recently concluded season.
"I'm looking forward to continuing with Althea BMW next year," Torres said. "For me, it was important to have continuity with my work. We have been working on the development of the bike and making great steps forward, and I want to see it through. I don't think it's good to change teams every year. I like to have some stability. It is also true that I feel very close to the mechanics, it immediately creates love in your work, that's why I didn't want to go elsewhere and leave things behind. With BMW I feel very good and I believe that the Althea team are great professionals."
Torres finished the 2016 season in sixth place overall after finishing in the top five on six occasions. But 2016 was also an irregular campaign and not without its difficulties.
"It is true that it has been a difficult season," admitted Torres. "We have been achieving our goals, which were always short term to always keep our attention at 100%. At first, we had a hard time understanding the bike and in what direction we had to go to make it all work, but once we had everything under control and we achieved better results and were able to improve and start getting the most out of what we had. I think there is still a lot of potential in the bike and by staying in the team, I think we will be able to make it a better bike."
Reviewing his second campaign in the premier class of WorldSBK this year, Torres sheds light on his performance and overall campaign. The sincere Spaniard is honest about his performance and what he would have changed.
"What I've learned this year is that whether it's good or bad, whether I like it or not, what I have to do is give 100% every time. I have to do my best with what I have, even if I'm fighting for just 7th or 10th. In some of the races where we finished close to the podium, like in Lausitzring, I just had to push a little bit harder, but that's what was missing a bit on my part. Sometimes I didn't make up that little bit of extra ground because I didn't feel comfortable, other times I thought it would have been too risky to push further in case I fell and didn't get any points. These moments have stayed with me and left a bad taste."
Torres and Althea BMW Racing Team will make use of their first opportunity to start working on their 2017 project at the end of November in a test scheduled at the Circuito de Jerez. Watch the full interview in the attached video only on WorldSBK.com.