Title Chance Slips Away for Mercado
Monday, 17 October 2016 13:32 GMT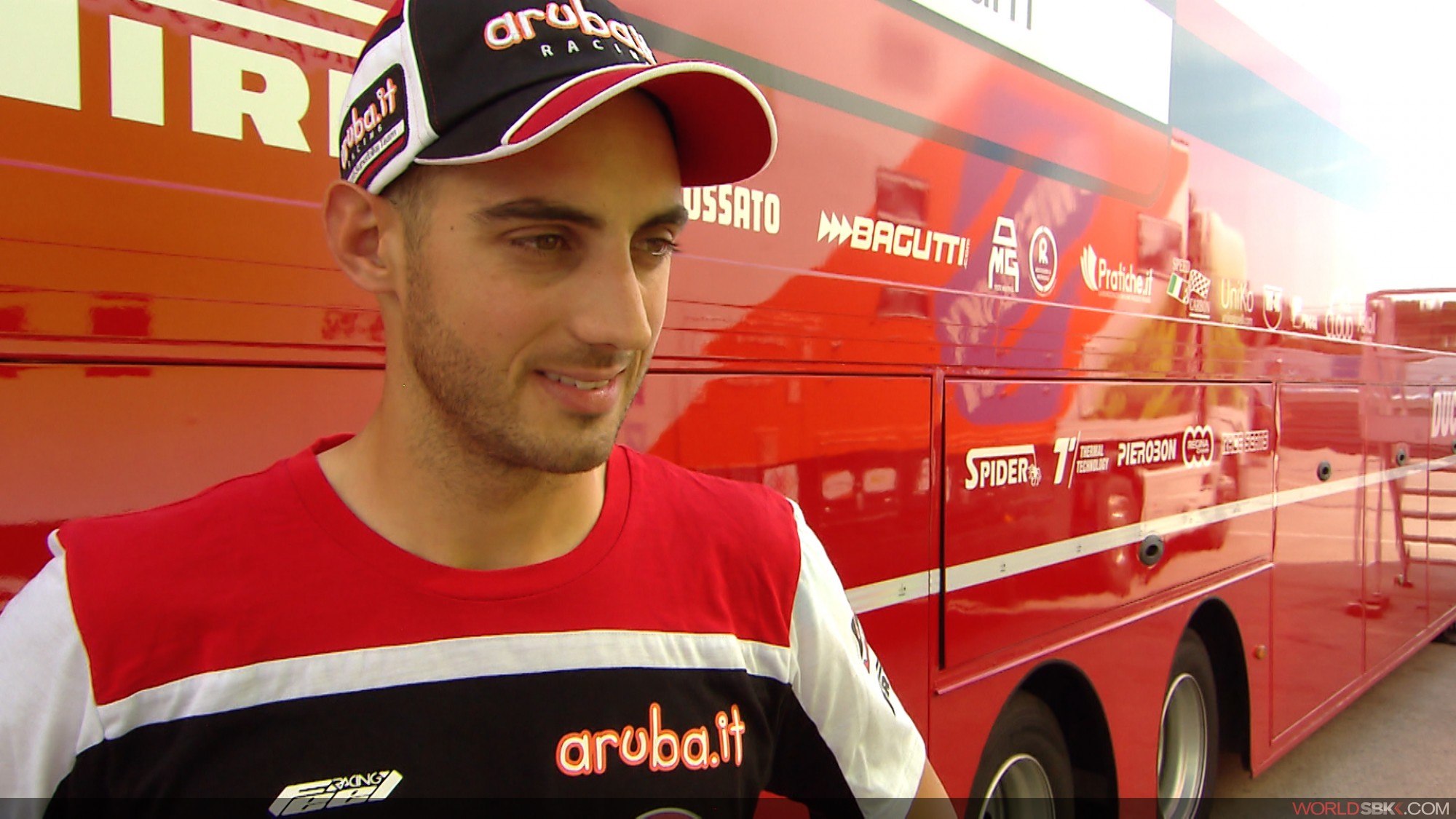 Argentine rider missed out on the chance to fight for STK1000 Cup due to a mechanical issue
It was an extremely difficult day for Leandro Mercado on Sunday at the Gaerne Spanish Round as he missed out on the chance to seal the 2016 FIM Superstock 1000 Cup after his Ducati Panigale R broke down on the sighting lap.
Arriving at the #JerezWorldSBK round as leader in the Cup, the Argentinean rider was understandably hugely frustrated as he struggled to get his bike moving again and there were chaotic scenes as the Ducati mechanics frantically tried to resolve the situation.
But Mercado and his team could not get his bike back on the grid in time for the start of the race and the devastated rider was forced to watch from the sidelines as his title rival Raffaele De Rosa (Althea BMW Racing Team) got the necessary points to snatch away the Cup.
Afterwards, Aruba.it Racing – Junior Team rider Mercado commented, "It was a very difficult Sunday, I think it's the worst of my career. To lose a title this way is really tough, really hard, not even having the chance to fight a fair battle. I have worked hard all the way through, with some difficult moments. I would say I'm a real fighter, I never give up. So to lose a title like that is so hard, but that is life sometimes and that's racing. We just have to try and accept it and move on."
"It was a mechanical problem on the sighting lap, the bike stopped, I tried to get it started again, tried pushing it and it wouldn't start. We could see it was losing fuel so we had to pull it away from the track for safety reasons and it was a really tough moment."
Mercado went on to add, "It was hard for me, for the team, for the mechanics because we worked so hard all year and we have been at the front in almost every race. We have been fighting for victories every week and then to see that after all the work you have done all year the chance is taken out of your hands in five minutes, it's terrible."