The WorldSSP Runner Up Showdown Awaits
Thursday, 20 October 2016 12:58 GMT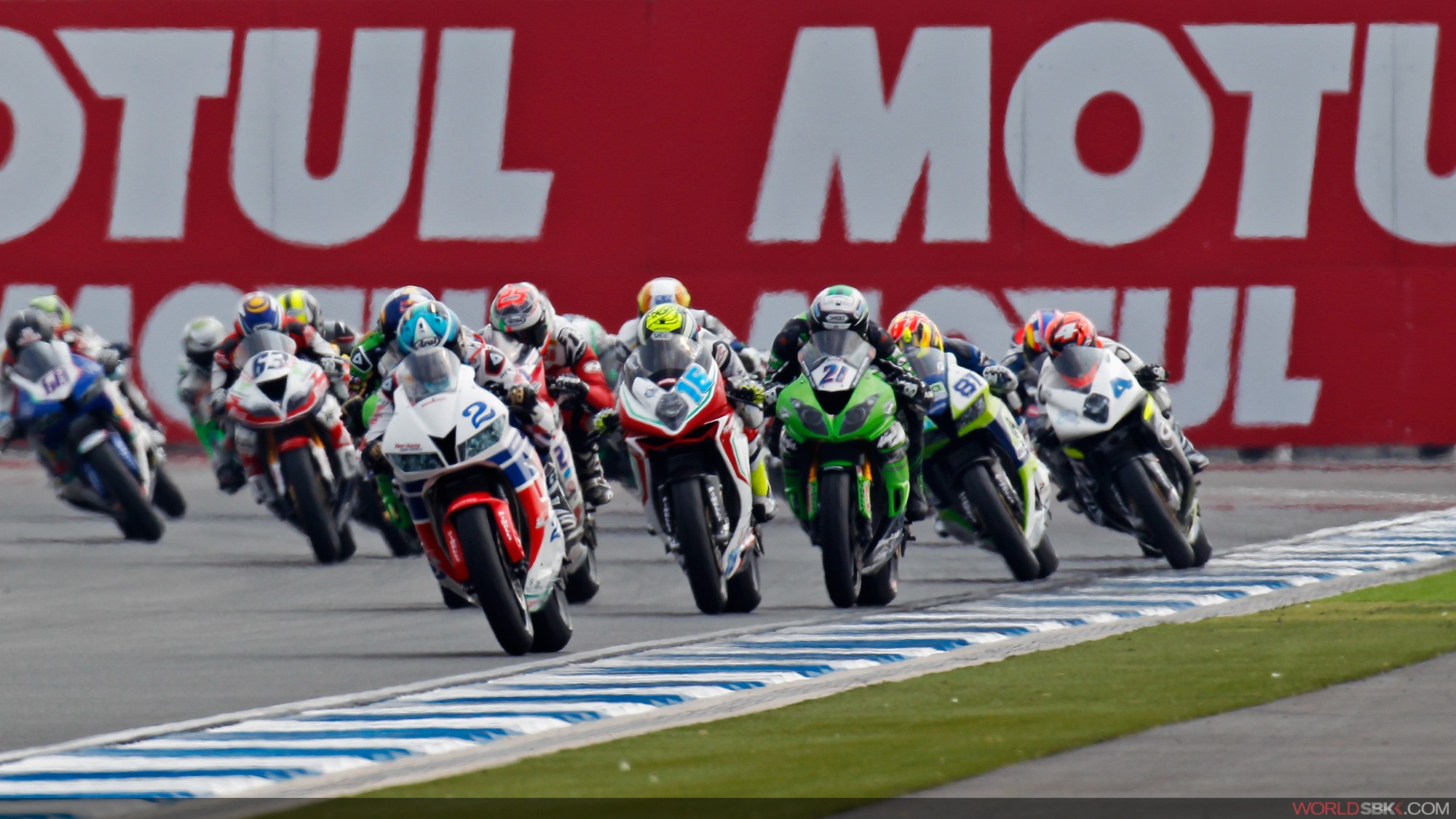 Krummenacher, Cluzel and Jacobsen prepare for their final tussle
Though the WorldSSP crown has already been decided, there is still much at stake and a lot to race for in Qatar, as there is still the season's Runner Up to be decided. The Championship spotlight will shine on three riders; Randy Krummenacher (Kawasaki Puccetti Racing), Jules Cluzel (MV Augusta Reparto Corse) and PJ Jacobsen (Honda World Supersport Team) as they go wheel to wheel in the season finale as they fight for the silver wear.
Randy Krummenacher, who initially led the WorldSSP Championship standings until Round 5 in Imola, currently sits in second, only 3 points ahead of Jules Cluzel in third. PJ Jacobsen isn't too far behind either, only four points behind Cluzel, making for an interesting battle ahead.
After Krummenacher's Title hopes were crushed in Jerez when he slid out of contention for the Championship on lap 5, the Kawasaki rider looked to the next challenge ahead saying, "I have fought the best I could until the very end, and that is very positive. I feel better like I'm a better rider and faster than I've ever been before. I'll take this confidence to Qatar, where I will try to win and remain second in the Championship."
But the Swiss rider isn't the only one with his sights set on that second spot; Cluzel is focused and ready for a fight. The Frenchman has won twice this year, in Buriram and at Magny-Cours, and has finished on the podium four times. He has finished runner up in the category twice before, in 2014 and in 2012, and is looking to stay consistent. "We are now just 3 points behind second-place," said Cluzel. "I really like the Losail circuit in Qatar and we will work hard to find new solutions to have a good race."
Fourth placed Jacobsen is stepping up to the challenge with unfinished business, as he was third from Round 7 in Donington, but inconsistent results saw Cluzel eventually overtake him in the standings after he won in France. The New Yorker, who was WorldSSP runner up last year, intends to revalidate his success and finish second overall once again. "After Jerez, I'm happy with our Championship position," stated Jacobsen. "We closed in on Krummenacher and Cluzel so we're within a shot of the runner up spot in the title race. In Qatar we'll give it our all to try and make it happen, so I can't wait to get back on track."
With three ambitious riders all fighting for the same goal, the desert showdown for the World Supersport runner up will be one to watch from the 28th to 30th of October.