Rea on Hayden: 'He is going to be strong'
Friday, 9 October 2015 11:41 GMT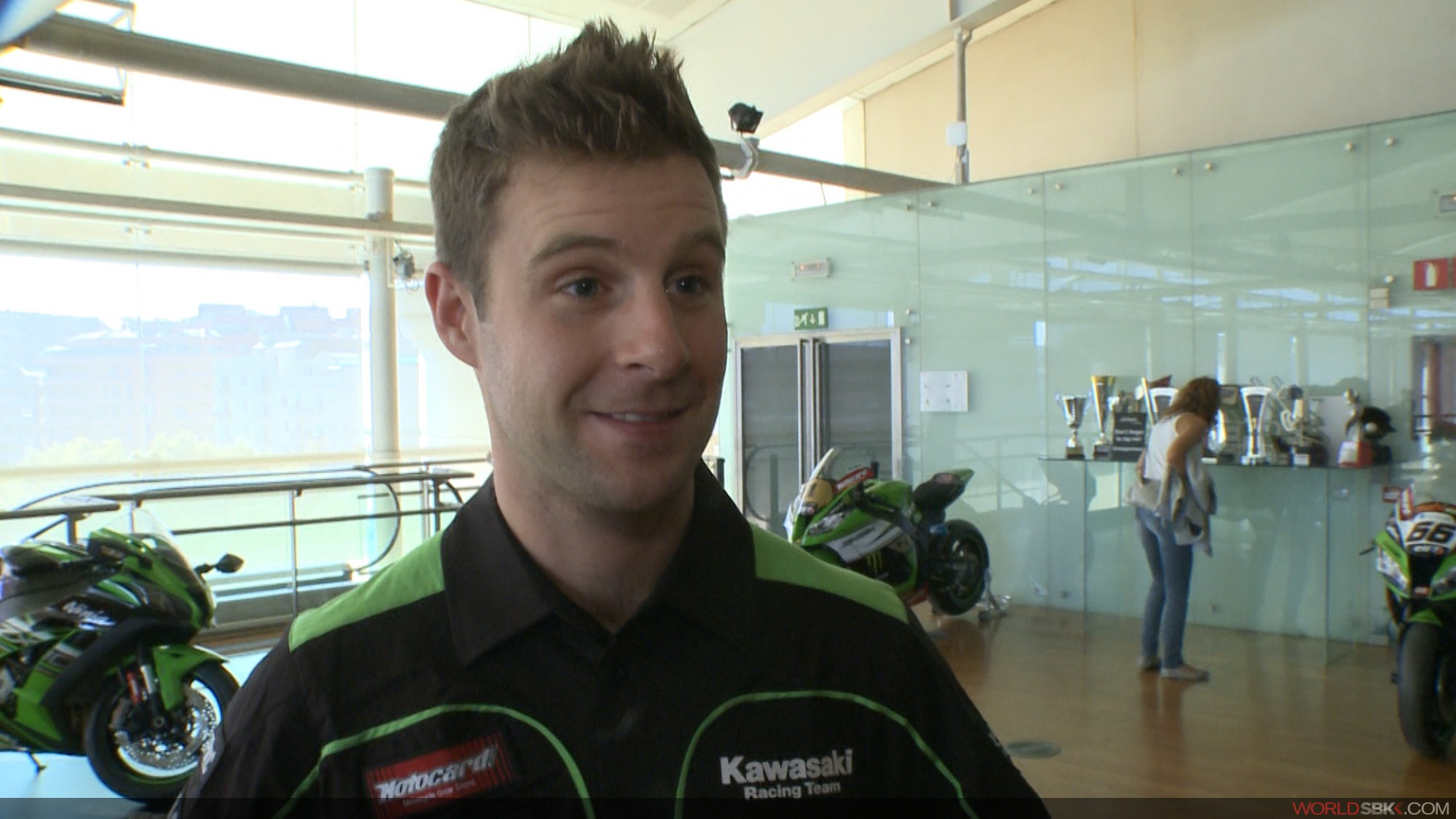 Jonathan Rea thrilled about Nicky Hayden's switch to WorldSBK.
New WorldSBK Champion Jonathan Rea was quick to welcome Nicky Hayden to the World Superbike paddock on Thursday, tweeting the 2006 MotoGP World Champion who announced ahead of this weekend's Japanese Grand Prix that he will be switching paddocks for the 2016 season.
Following the publication of the tweet, WorldSBK.com caught up with Rea in Barcelona.
"It's really cool," the Northern Irishman said of the American following the presentation of the 2016 Kawasaki Ninja. "It's cool to have new riders in the championship anyway, but Nicky is brining a great resume with him. He's achieved a lot in his career.
"For sure, he is going to be strong. Just how strong, we're going to have to wait and see, but it's exciting for everybody because he is a very professional rider and I think we can learn some things from him because he has been at a high level for a long time in Grands Prix. I think I'm not the only one in the paddock who thinks that it will be nice to see him around.
"I hope he's not too much of a pain on the track! We watched Nicky in his glory days of AMA Superbike and riding at the front of GPs week in, week out. He has been one of the best riders in the world, so I'm really excited to race with him."
As Rea heads into his season of title defence with the Kawasaki Racing Team, Hayden will make his World Superbike debut on a Ten Kate-run Honda alongside Michael van der Mark, the World Supersport Champion of 2014.
Six American riders have won World Superbike titles on previous occasions: Fred Merkel (1988 and 1989), Doug Polen (1991 and 1992), Scott Russell (1993), John Kocinski (1997), Colin Edwards (2000 and 2002) and Ben Spies (2009).