Sykes to remain with KRT for two more years
Tuesday, 19 August 2014 18:20 GMT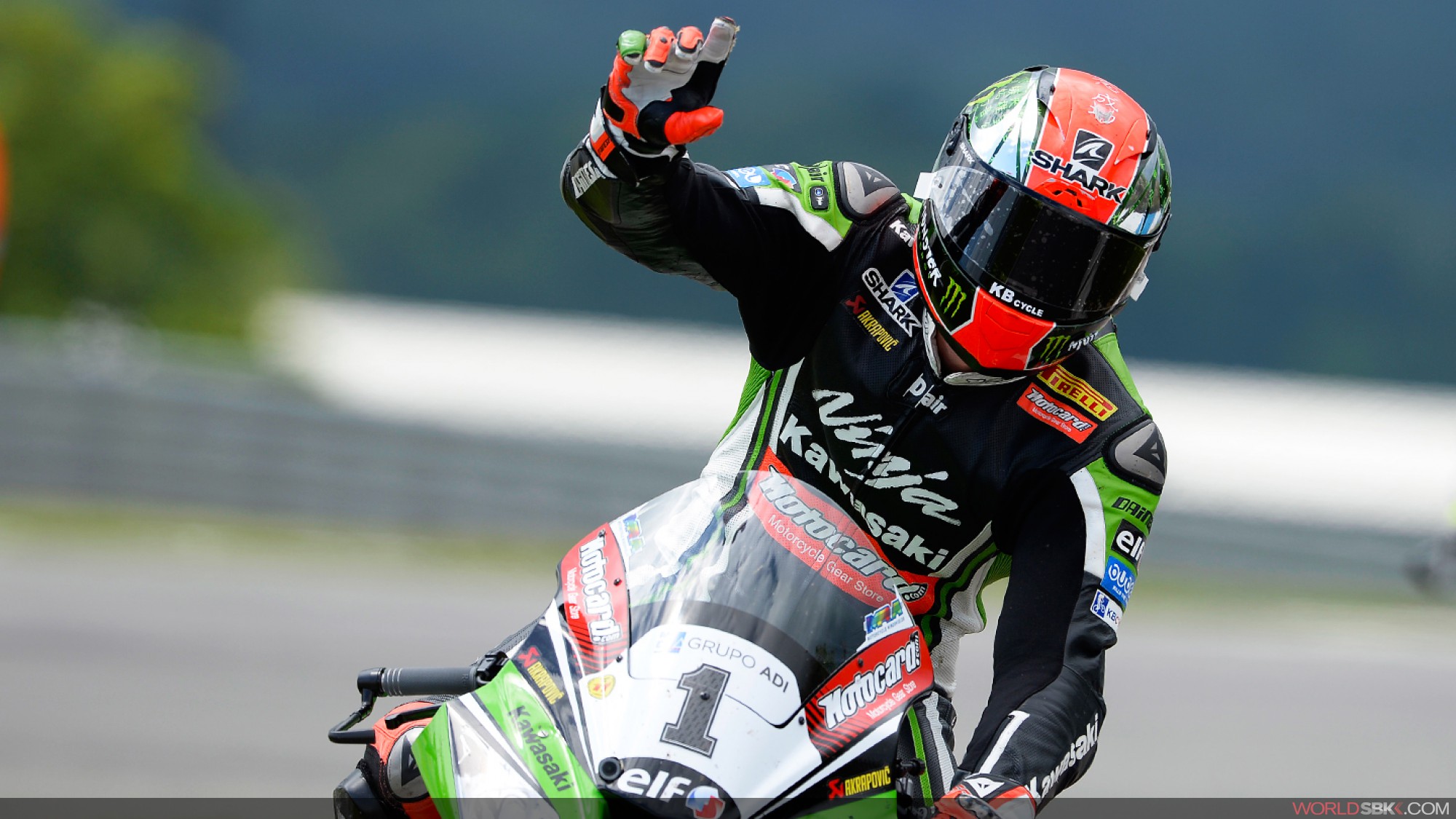 The Brit to stay with the official Kawasaki squad in 2015 and 2016.
Reigning World Champion Tom Sykes has recently signed an agreement to continue as an official Kawasaki Superbike World Championship rider for two more years, covering the 2015 and 2016 seasons.

The 29 year old from Yorkshire, England won the title with Kawasaki in 2013 and is currently in a commanding 44-point lead in the 2014 championship as Kawasaki continues its 'Ninja 30' anniversary celebrations throughout the year. Having competed on official Kawasaki machinery since the 2010 season Sykes has become 'Mr Kawasaki' in the eyes of not only his many fans but also the Kawasaki family and the world at large.
Sykes has won all of his 22 career WSBK race victories to date with Kawasaki and is the most successful rider in Superpole qualifying in the modern era, with 23 Superpole wins - again all on Ninja ZX-10R machines. In 151 race starts in WSB Sykes has taken 46 podiums and 21 fastest laps.

The 2015 season and beyond will present a new challenge for all involved in the KRT effort, as the technical regulations will change in some significant ways, but Sykes and Kawasaki are confident that the class-leading Ninja ZX-10R will be a competitive package in any form of production-derived racing.

Tom Sykes: "I am very excited to re-sign and the decision was quite easy. I am looking forward to another two years with a great manufacturer. Kawasaki and I already have quite a good history. This is my fifth year as a rider with the brand, my fourth year with the current model of the Ninja ZX-10R, so for me it was an easy decision to continue.

I have put so much work into the bike I would not want to give my baby to someone else! We have been in discussion for a while but we have had really good success in recent years and continuing our relationship gives us an opportunity to take the story forward again. I sat at home and went through the pros and cons, like you do with a lot of things in life, and the pros for re-signing were almost endless.

I am very happy because Kawasaki and I have a high level of mutual respect and trust. The team is doing a great job so it is great to have two more years of continuity. I am relaxed now I know that I am moving on again with a great brand and a great team around me. I feel proud to have been involved in helping the development direction of the Ninja, so I am very happy to be staying where I am."