Sofuoglu sets the pace in WSS second free practice
Friday, 21 February 2014 03:50 GMT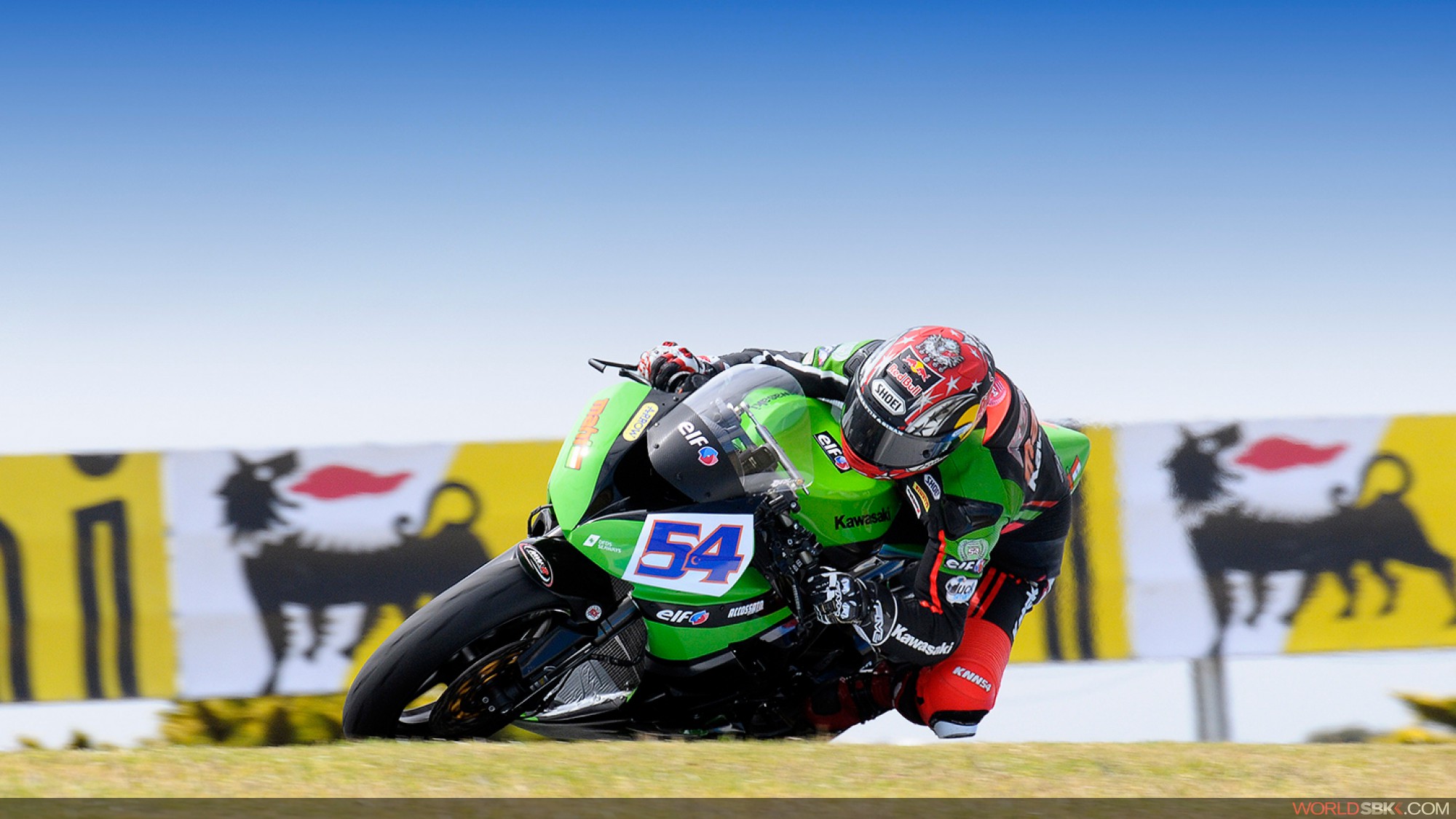 The Turk in first place despite a late technical problem.
After the poor conditions of the first free practice, the weather conditions had improved considerably by the early afternoon at Phillip Island, allowing World Supersport riders to take to the track and get up to speed in today's second session. The protagonists of the series did not waste any time in finding their rhythm in almost perfect conditions, with three time WSS Champion Kenan Sofuoglu (Mahi Racing Team India Kawasaki) setting the pace throughout the 45 minutes. The Turk suffered a technical problem down the main straight in the late stages, but the 1'33.618 lap time was quick enough for him to keep the top spot.

Scotsman Kev Coghlan (DMC-Panavto Yamaha) showed good form aboard his YZF-R6 as he claimed second place ahead of Core PTR Honda's Raffaele De Rosa, who impressed by climbing the timesheets in the final minutes.

Fourth place Michael van der Mark (Pata Honda World Supersport) found himself on the gravel after crashing out of turn 9, whilst trying to elevate himself to first. Because of the fall and the damage done to his bike, the young Dutchman lost some precious time, but managed to return to the track with seven minutes left before the chequered flag, although was unable to better the lap he had set before the crash.

Returning WSS rider Jules Cluzel (MV Agusta RC – Yakhnich Motorsport) continued his adaptation to the F3 675 as he ended up fifth, whilst sixth place PJ Jacobsen (Intermoto Ponyexpres Kawasaki) missed the chance for a top 3 finish as he crashed unhurt at turn 11 towards the end of the session. Other late crashers Fabio Menghi (VFT Yamaha), Kevin Wahr (RS Wahr by Kraus Racing Yamaha) and local rider Bryan Staring (Rivamoto Honda) ended up 11th,12th and 13th respectively, none of them hurt after falling.

Irishman Jack Kennedy (CIA Insurance Honda) did not get onto the track as he was declared unfit to ride.