Guintoli and van der Mark complete Aragon test
Wednesday, 21 January 2015 11:02 GMT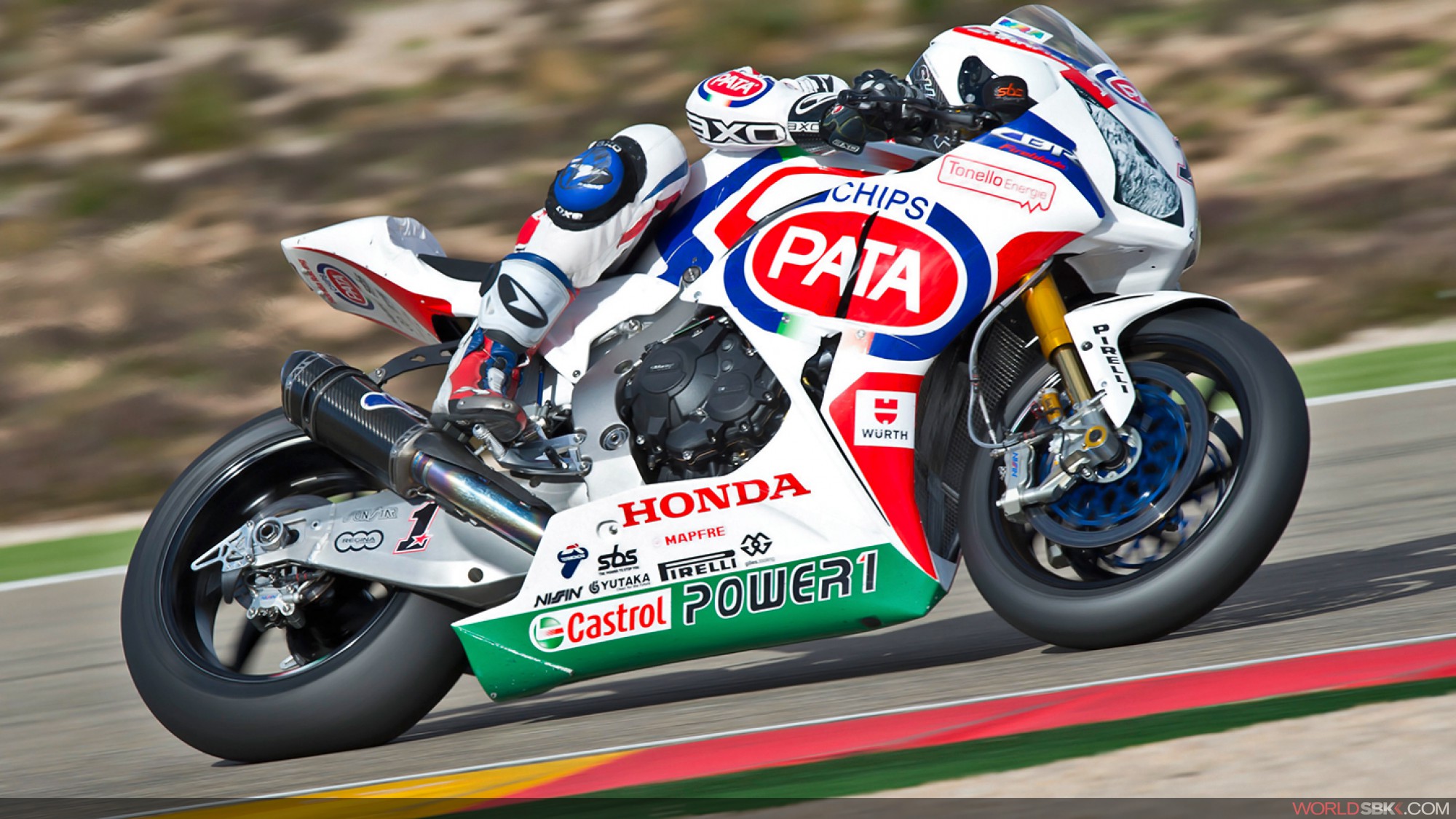 Both riders happy about the work done despite the poor conditions.
The Pata Honda World Superbike team concluded back-to-back pre-season tests yesterday at Aragon in Spain, following a two-day test last week at Portimao in Portugal.

Unfortunately, the weather at both tests prevented riders Sylvain Guintoli and Michael van der Mark from completing a full scheduled programme on the 2015 Honda CBR1000RR Fireblade SP machine that they will campaign in this season's World Superbike championship.

However, in spite of some rain at Portimao and very low track temperatures at Aragon, both riders declared themselves happy with the progress that was made in developing this year's CBR alongside new technical regulations for the series.

Reigning World Superbike champion, Sylvain Guintoli, said: "In spite of the rain in Portimao last week, the test was good there for the first time out on the 2015-spec CBR; and the times were quite good, even on 25-lap tyres. I was feeling a lot more comfortable on the bike by the end. Aragon has also been good, but it's been really cold. We worked on power delivery, engine brake and bike balance with some interesting findings. I cannot wait to race in Australia."

Guintoli's 2015 team-mate, current World Supersport champion, Michael van der Mark, was equally positive, despite a lack of track time: "The test was quite good for what we were able to do," he said. "Yesterday afternoon I did many laps of Aragon and tried many different things, but of course, the track was not in an ideal condition for the tyres. But I'm happy with the laps we were able to make and I'm looking forward to testing some more in, hopefully, drier and more normal conditions."

The two world champions will now make their way to Verona in Italy where the full 2015 Pata Honda rider line-up will be presented to media and race fans at Motor Bike Expo this Saturday 24 January.