In depth with Kiyonari: "When I used to ride, I didn't like motorbikes!"
Monday, 5 August 2019 08:00 GMT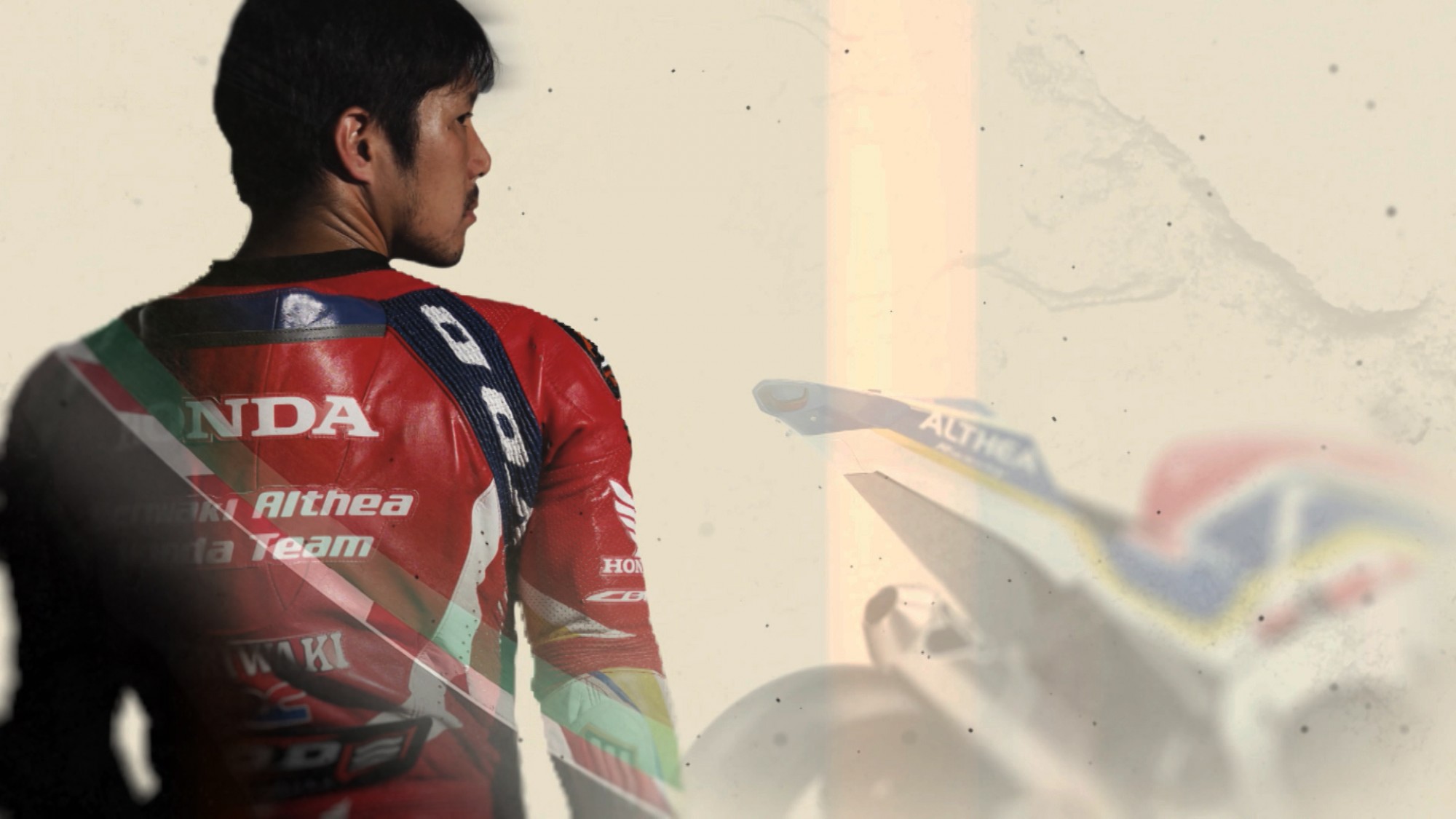 Achievements, childhood and an illustrious career: Ryuichi Kiyonari delves deep into his route to notoriety and motorcycle racing fame!
Would you believe that Ryuichi Kiyonari (Moriwaki Althea Honda Team) never actually wanted to race motorcycles as a career? The Japanese rider may not have wanted to do it initially, but he has become a household name on his way to becoming one of the most majestic, yet enigmatic riders in WorldSBK. During this in-depth conversation with the former WorldSBK race winner, Kiyonari talks about his upbringing, his career and some of the stand-out moments in his distinguished career.
I grew up near Tokyo, in the Saitama prefecture. This is near HRC, and I think I started riding at about five years old. Every weekend, we used to go to the motocross track but, this is something some people don't always understand: when I used to ride, I didn't like motorbikes, because of how noisy and scary they were - they are still scary now! I hated the two-strokes, but my father said that I had to ride. I thought to myself, 'Oh s**t, OK' but it was not fun because I hate noise and the sound of the powerband.
Every day off, every Christmas, New Year, my father didn't care – I say many times, I don't want to ride and that I want to sleep. But he always said I have to ride. It is like when you don't want to go to school because of 'stomach ache' and this was similar, or sometimes worse!
At the time, I didn't want to continue racing. I stayed because my father told me to; so many times, I say to him I don't want to continue. He then asked me, 'what will I do to make money if you don't race?' and I said, 'I don't know.' I didn't care about how big or small the money was, if it was just enough to live and eat then that would be OK but my father said I had to stay.
It became fun just before I was 18. I was riding a 250cc two-stroke in the Japanese championship. I went to the Suzuka Junior Race School for many years and then one day, I couldn't believe that I liked it! I then joined a team that was very famous in Japan, the likes of Makoto Tamada, Tohru Ukawa and Daijiro Kato had all been there; I don't know why I joined!
Just before 2003, I changed my mind. I had always had good people and friend around me and that why I can switch around and change my mind. It was still not my favourite thing to do, but I began to hate losing and going slow. This is why I keep on racing, to try and keep improving; it is better than gambling!
It was very difficult to replace Daijiro Kato in 2003 after he died at Suzuka in MotoGP™, but also very embarrassing. I thought that before I arrived in MotoGP™, I could go faster and improve but it was so difficult. I didn't know how to set a bike up before then either, and you have to understand more about it all.
All season, my head got worse. Round by round, it was getting worse. It was my first time out of Japan, with an Italian team, and I'd never even had a long flight! I couldn't speak any English either, as I was a bad schoolboy! It was an experience.
At the time, I was a bit disappointed to move to BSB. After only one year in MotoGP™, I thought it was unfair. In 2004, it was so hard. Round 1 was fine at Silverstone but the rounds got harder. I had some big crashes; a broken collarbone and it was unbelievably difficult to keep motivated.
I had a good mechanic in Adrian Gorst and I was learning a lot. In 2006, I wanted to go to World Superbike and at the end of 2007, Honda have me the chance to come to WorldSBK. It was so hard! It wasn't like in MotoGP™ in 2003, as I had more experience this time, but it was still difficult, especially with the new team. In the WorldSBK championship, there were so many good riders; it is very fun but very difficult.
Right through my career, I have had good teammates. Michael Rutter, Karl Harris, Jonathan Rea and even in Ten Kate Racing – Honda, I had Kenan Sofuoglu, Carlos Checa and then Jonny again. Shane Byrne was also very strong on any bike in any conditions, but also a very good guy. Our battle in 2014, I enjoyed a lot.
Before I finished racing, I wanted to do a WorldSBK wildcard. Now, I am here for a full season! Still, Honda are bringing new parts to help the development but it is not so easy. After the Suzuki 8 Hour, I want to move back to the UK or Europe, I hate flying! I always think, 'don't crash, don't crash!'.
Watch Ryuichi Kiyonari back in action for the rest of 2019 in WorldSBK with the WorldSBK VideoPass!