Sofuoglu looks ahead to the road to recovery
Friday, 2 March 2018 11:41 GMT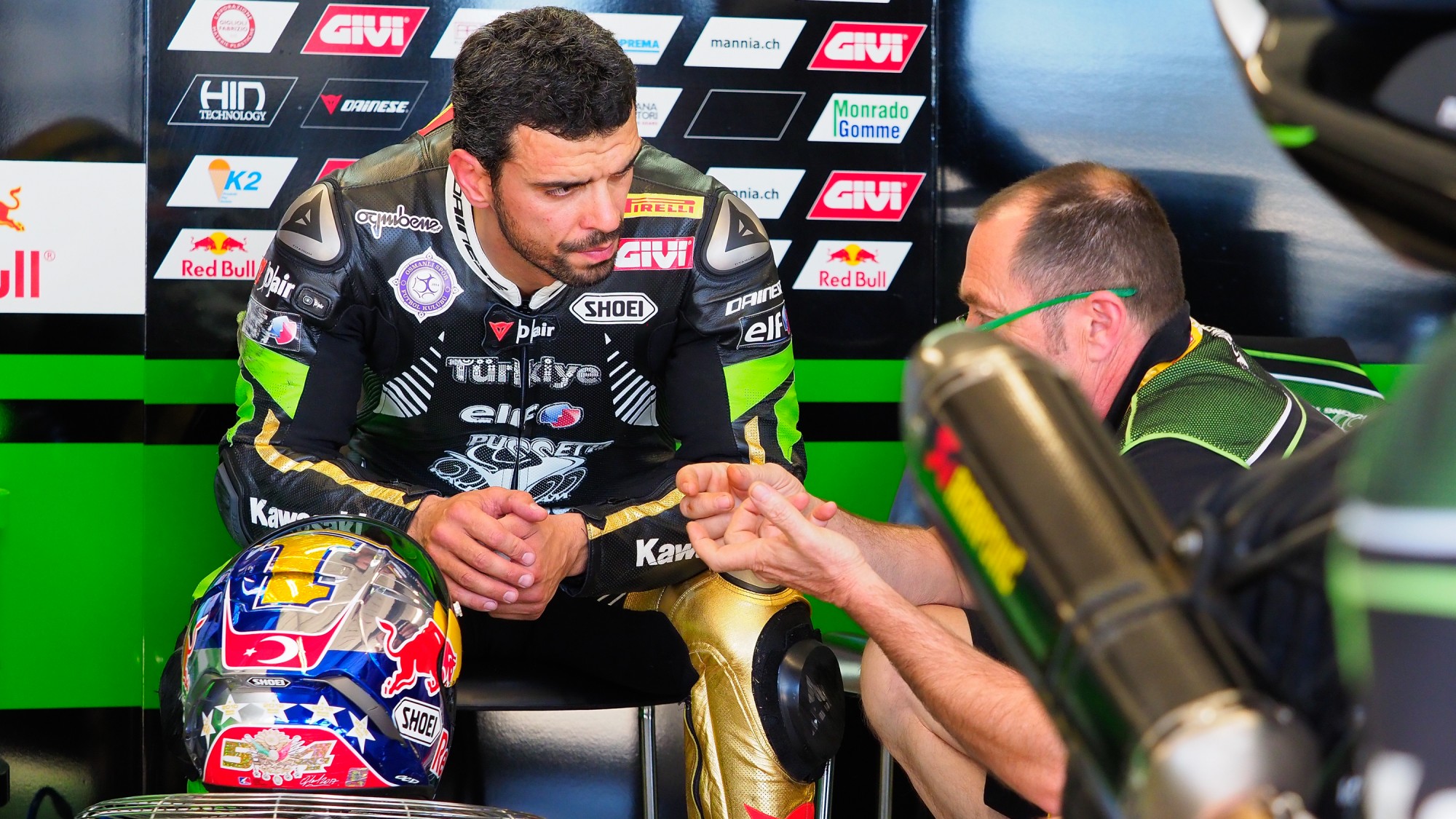 Turkish world champion preparing for the battle in Thailand
Five time FIM Supersport World Champion Kenan Sofuoglu (Kawasaki Puccetti Racing) was able to bounce back from a big crash on Saturday morning at Phillip Island Grand Prix Circuit by taking a top 13 finish in Sunday's race. Now back at home in Turkey, WorldSBK.com catch up with the Turkish rider to find out how he is recovering from the injury.
With question marks over needing a skin graft, Sofuoglu arrived home two days after the race, and following a consultation with his doctors it was decided to let the wound heal naturally as he begins to focus on Round two in Thailand. Delighted with the news, the 33 year old will now concentrate on preparing for his second race of the season, where he will hope to make a return to the podium.
Sofuoglu explains his condition since arriving back from Australia: "After a big crash at Phillip Island I had lost a lot of skin on the left side of my body, but I had decided to compete in the race, and then the plan was to fly home to Turkey immediately.
On Sunday evening I began travelling home, and I was waiting to see if I would need an operation for a skin graft from my doctors back at home. But when I arrived, two days after the crash, the doctors had seen a big improvement on my skin and thought everything looked to be in good shape.
They advised that it wouldn't be necessary for an operation, and it was better to leave the wound to recover by itself. I was told to keep the area clean, and to keep an eye on the area in order to keep it recovering well. And now after 4-5 days there is a big improvement, and it doesn't look like I will need any surgery at all.
Now I will look to Thailand, where I hope my skin will have fully healed. I can now continue to train and prepare for the race in my normal way – meaning there will certainly be no problem for the race in Thailand."
Don't miss out on any of the sensational WorldSSP action from 2018, or re-live some of Sofuoglu's best races throughout his long standing career with the WorldSBK VideoPass.