Lowes: "I want to stay and see the project through"
Friday, 20 July 2018 11:50 GMT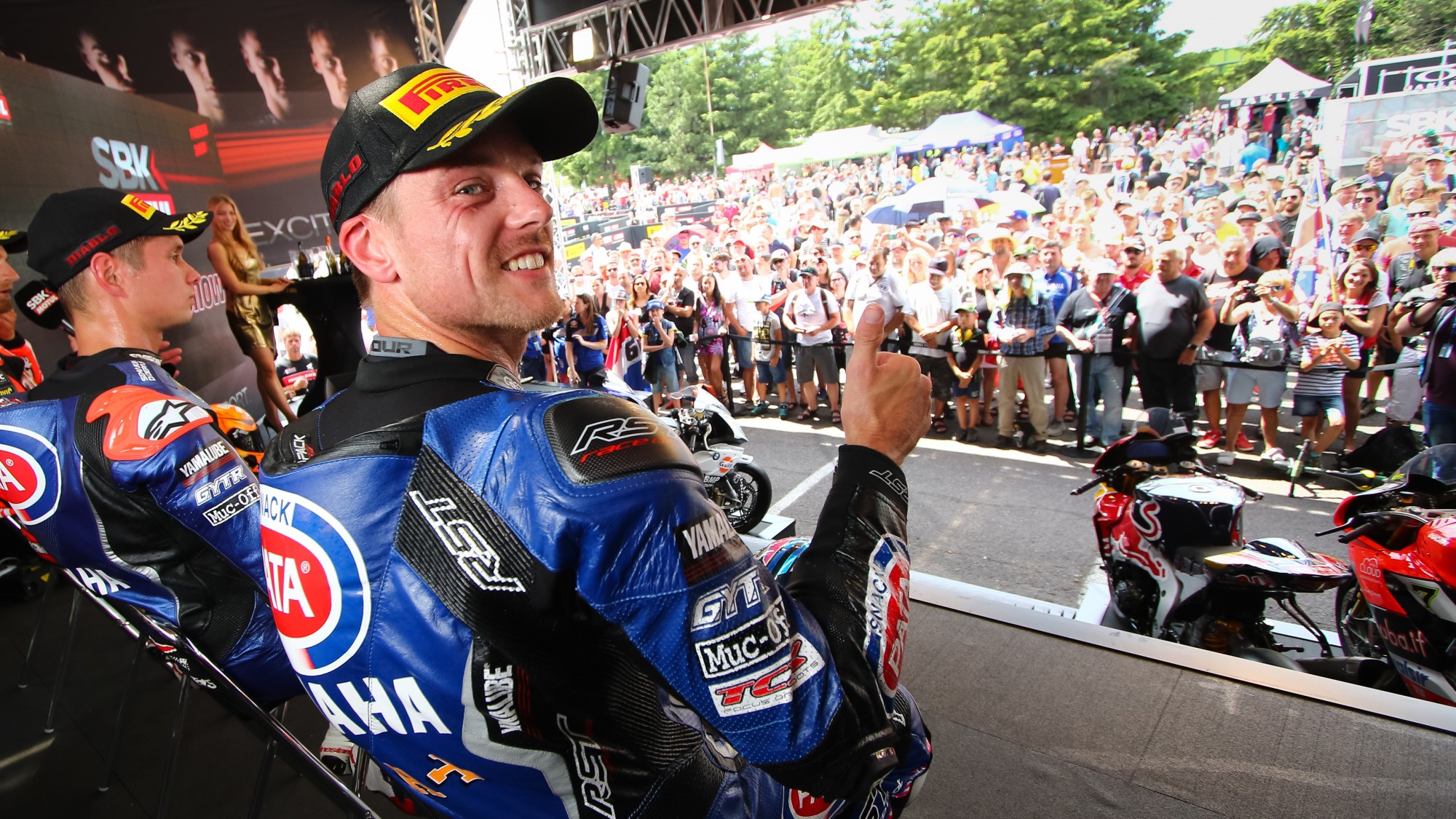 British race winner explains his thoughts on staying with Yamaha
Reaching the top of his game, Alex Lowes (Pata Yamaha Official WorldSBK Team) has had his best season to date in WorldSBK after taking the victory around Automotodrom Brno, feeling all the more special after years working on the YZF-R1 machine. Sitting in joint fifth in the championship standings heading into the summer break, he expects even more out of himself and his team in the final four races, but he is feeling strong in 2018.
On top of this, Lowes has re-signed with Yamaha for another season as he continues to work on the on-going project which began in 2016, and it's one he now holds very close to him. Proud to see how far it's come, the 27 year old wants to see it go all the way, and he discusses his thoughts with WorldBSK.com.
"It was an easy decision to make," begins Lowes. "I've been with the team for a few years now - since the project came back to World Superbike - and the results have been improving as the project has been growing, so everything is on an upward trend so there's no reason to change. I can see that I'm improving, the bike's improving, the team's improving so it's all positive and we can see that there's plenty more to come so it's a natural thing to want to stay and try and see the project through."
To see the YZF-R1 now winning races and securing podium finishes means a lot to the Lincolnshire rider: "Yeah, I've put a lot into it. In the first year I had three decent sized injuries to cope with and pushed the bike when it wasn't ready to be pushed. Me and the team have put a lot into it, to have been there since the start and now to see it coming good, I want to be there to get the rewards back, so it certainly means a lot."
Bringing Andrew Pitt on-board as his crew chief for 2018 brought a few challenges, but it's a decision he is happy with and looks forward to see continue to grow:
"It's a massive thing keeping the same team, this year there were a few changes with the crew chief and mechanics and I felt like I was a bit on the back foot at the start of this year. My plan is to keep it the same and work on the relationships because that's half the battle – to get everyone working together."
In terms of his team-mate, he explains why having two competitive riders pushing each other helps to develop the bike.
"Me and Michael have a good relationship, we're always very similar on track and we're trying hard to beat each other, which I think helps to push the project forward. I think the dynamic of us two works quite good."
His theory was put into practice when Lowes sensationally took his first win of the season at Brno: "The team got the first win at Donington – but you want to go out there and you want to get that again. It sort of adds more, motivation as you believe and you know you can win. Getting the win certainly helps with enthusiasm and wanting to improve."
Thinking ahead to next season, it could be seen that the pressure will build even more for Lowes, after a win, podium finishes and being with the same outfit, but he doesn't see it like that: "I've never really thought about pressure next year, I put enough pressure on myself so there will be no more pressure from the team or anyone else puts on me. I want to try and win the world title myself, so I expect that anyway and I don't think there will be any more or less pressure."
With his 2019 future secured, he will now put his attention onto the final four rounds of the WorldSBK season: "I think that this year I've had two or three difficult weekends, where I haven't exactly ridden really bad but it hasn't quite worked for me. I'm now in joint fifth in the championship and I think I can do a bit better than that, so my goal is challenge for the podiums every weekend – I expect to do that and to try and move up in the championship a bit."
Enjoy Lowes's stunning debut victory around Automotodrom Brno, or some of his sensational podium finishes from the season so far all with the WorldSBK VideoPass.