Torres: "We need to work hard to be well prepared"
Tuesday, 12 September 2017 13:44 GMT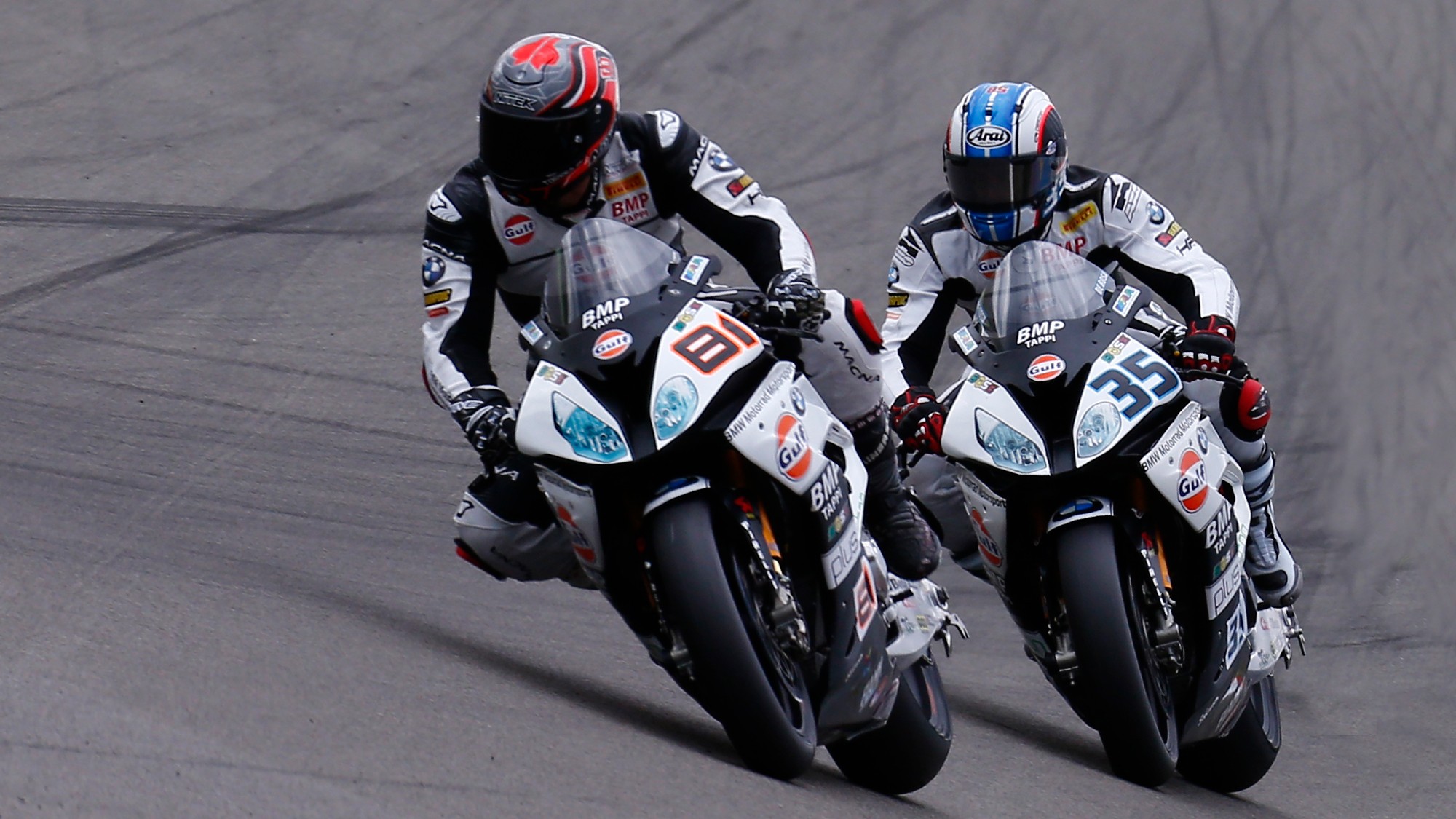 Althea BMW Racing Team expect tough weekend in Portugal
Track layout is on the mind of the Althea BMW Racing Team duo, as Jordi Torres and Raffaele De Rosa head to the Portuguese circuit of Portimao for Round 10 of the MOTUL FIM Superbike World Championship. Both Torres and De Rosa are looking forward to taking on the Autodromo Internacional do Algarve, but understand it will be a tough one for the S 1000 RR.
Spaniard Torres sits in ninth position in the world championship standings as he heads to a circuit which will prove a challenge. Securing a top seven finish the last time the series visited Portimao in 2015, the 30 year old is ready to put in the hard work as he heads to the 4.5km circuit with one years experience.
"The Portimao track is not one of my favourites," exclaims Torres. "But that's probably because I have very little experience there, having only raced there once in 2015. We'll see what happens… it's a fun layout but with characteristics that mean it's a tough one for the BMW, with all the undulation. We need to work hard in order to be well prepared…"
Coming off the back of a strong top ten finish in Germany, De Rosa is keen to continue this strong pace heading into the 10th round of the season. Building up his fitness from a crash over the summer break in the Suzuka 8 Hour race, the Italian is beginning to feel more comfortable on his bike. Understanding it will be a hard weekend, he is keen to get out on track and begin the understand what progress can be made."
De Rosa: "We head to Portugal now and I would like to start from where we left off, in Germany, where I was in the top ten in race 1. The Portimao track is a tough one, but I'm now back to about 90% fitness after the Suzuka crash and so I'm feeling confident. Now all that remains is to get out on track and hope for decent weather…"
As the team expect a testing weekend, keep up with how they are able to take on the Portuguese circuit from 15th – 17th September, all with the WorldSBK VideoPass.